Feature
Candy Digital Launches MLB Licensed NFT Marketplace
Candy Digital launched their MLB NFT marketplace with a bang over the weekend, racking up more than $1 million in sales. Here's a bit more on what you can expect from the MLB-licensed digital collectibles company.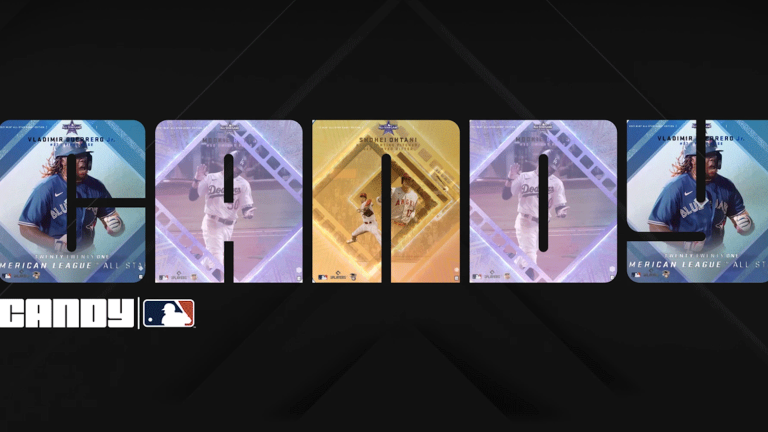 To some, it may seem like NFT's are taking over the world. From pop culture, to music, and of course sports, hundreds of millions of dollars is being poured into the industry.
Baseball has been a bit slower to come around to the digital collectibles space, but that is what Candy is here to change and last weekend marked the launch of the company's MLB licensed NFT marketplace.

I have been diving deep into the NFT space over the last few months to understand why a digital item can fetch so much money. So, here is the long and short of it before we dive into how Candy is launching a project that is worth the attention of any collector, even if you have not dabbled much in NFT's.

One of the main selling points in regards to NFT's is that they are the asset and the deed tied into one place. And yes, "I cOulD jUsT tAkE A sCrEenShOt oF iT," but it's like the difference between printing out a picture of a piece of art versus owning the original. In this case, the code built into the NFT is instantly verifiable without a separate ticket of authentication.
You will not need a "title" perse to verify that this is the original asset. The verification is built into the acquisition and can not be replicated or falsified. Essentially, it is like having a piece of art, and the contract is engrained on the back in a sort of matrix code.

Now, what does this have to do with Baseball, since we are JustBaseball.com?

Candy officially owns the rights and privileges to all digital assets and licenses regarding MLB and the MLBPA, which means that they are the only team licensed to release products with player likeness and/or MLB logos and images.
Candy launched their marketplace on January 15th and has already exceeded $1.3 million in sales. Additionally, Candy has positioned itself well in the market, as CEO of Fanatics Mark Rubin is the largest investor in the project. In the last year, Fanatics acquired the licenses for all MLB sports cards and collectibles and most recently purchased the Topps Company for $550 million.
It is worth noting here that the Topps launch of their NFT program did not go as hoped, and MLB has moved away from their altcoin partnership with WAX blockchain and has launched a secondary set with Avalanche.
There is plenty of speculation as to how the prominence of NFT's could impact the traditional card space. If NBA Top Shot has showed us anything, it is that there is room for both digital and physical collectibles to thrive.
So how will Candy's launch be different?
The team with Candy has done a great job at building a community in the early going and drumming up some anticipation–as made evident in their seven figure weekend. The NFT community primarily uses Twitter and discord to communicate with its followers, and Candy has 50 thousand dedicated followers across both platforms.
There is already one hundred million dollars worth of listings across all of Candy's products. This initial phase will not include a new product launch from Candy. It will specifically be a secondary marketplace from registered users, but Candy will have new product drops on this marketplace portal in the coming months. Candy's initial MLB product offerings were very well received and sold out quickly on an external marketplace. Still, all Candy products will be released on their internal marketplace as we advance.
Candy's NFT marketplace will also have another unique advantage. Candy has decided to list their NFT's under a fiat currency, USD.
Broken down, that means that you will not have to acquire or use a cryptocurrency (I.E. Etherium, Solana, WAX, etc.) to acquire the NFT's on this marketplace. They will be able to be purchased through a regular fulfillment marketplace with traditional currencies. This is important because NBA Top Shot was held back by an inability to allow people to cash out for much of their early going.
Additionally, should you decide to sell your assets, the Candy marketplace will allow you to hold a balance within their internal framework so that you can hold and buy from within or cash out at any point.
Candy currently has multiple collections available and range from "Plays of the Day" to "Uncut Diamonds" (their prospect selection). There is an incentive to collect a version of each of the 81 "All-Stars" or 30 "Uncut Diamonds"; if you complete the set, they will send you an airdrop and reward you with an additional NFT.
My item of interest, as well as the Candy Jerseys which can be minted and "burned" to acquire jerseys from different years. It is a way to show that you have been involved with the marketplace from the beginning.
The critical thing to note is that these offerings will likely not be cheap. NFT's historically come with a hefty price tag, and with the addition of more prominent brands such as Fanatics, Gary Vee, and others attached to the project, these cards will likely rise in value.
That said, there is an inherent risk in any new product. I recommend you read about Candy's MLB NFT project through their blog, which is informative and transparent.
Happy Hunting!