Analysis
MLB Picks Today, Best Bets, Odds, Predictions for May 22, 2023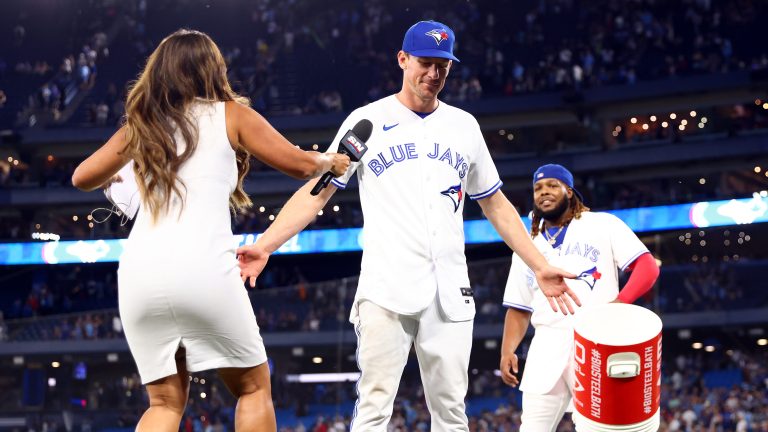 We went 4-2 over the weekend, which brings our regular season unit total to just under ten units. It's been a slow build, but just another reminder, we ended last May up six units on the year. Historically, I get better and better as the season moves along, so it's nice to see we are building momentum earlier than last season. I finished the season up 44 units, and currently, we are ahead of schedule. That could easily change over this next week; I can't get too cocky. I am confident in today's game picks and PrizePicks entry. Let's get over the ten-unit threshold.
Also, I'm going to war with a player that's owned me this season. Let's see who's built differently: Chris Bassitt vs. Peter Appel today.
2023 Straight Plays Record: 68-53 (+9.88 U)
PrizePicks Record: (-2.0 U)
I'm using BetMGM lines only this year. Here's a link to get started with a risk-free $1000 bet. You can also use code "JBFANS" if you're betting on MLB. Wager $10 on any MLB moneyline and receive $100 once the bet is settled.
All prop entries will be on PrizePicks: Here's a link to get a 100% deposit match.
San Francisco Giants vs. Minnesota Twins @ 7:40 PM EST
Pitching Matchup: John Brebbia vs. Bailey Ober
Tough scheduling here for both teams. The Twins are coming off a west-coast road trip and must travel from Los Angeles to Minnesota without an off day. The same goes for the Giants; they just finished a long home stand and must fly from San Francisco to Minnesota. That's what originally brought me to lean towards the under, but when I looked at both offenses and the starting pitching matchup, I had to bet the under.
Bailey Ober is just a stud at this point. His 3.63 xERA implies negative regression at some point, but his ability to limit the walks and hard contact has him firmly in the "solid" bucket of starting pitchers. His 3.00 FIP better exemplifies how well he's pitched this season, and I expect it to continue today.
The Giants had an incredible April against right-handed pitching. They ranked second in baseball with a 134 wRC+, creating this "the Giants crush righties but can't hit lefties" narrative. I bought into it and saw the Giants crush Jesus Luzardo yesterday. It makes sense that they would regress to the mean on both, considering they have plenty of right-handed bats. Ober has always been rough on righties, holding them to a .556 OPS in 2022 and a .516 OPS this season.
In May, the Giants have struggled mightily against right-handed pitching. They rank 26th in wRC+ at 84 and 25th in OPS at .657.
The Giants are going with a bullpen game. John Brebbia will get the start but doesn't project to go any longer than two innings. Most likely, Sean Manaea will follow him. I'll level with you; Manaea has been horrible. Considering the Twins' issue with left-handed pitching, I think he can be effective today. The Twins have an 88 wRC+ against southpaws this season, ranking 22nd in baseball. It's been better in May, but they still rank 16th in wRC+ and 18th in OPS.
Following these starters will be relatively rested bullpens that should be able to limit runs. The only arms that won't be available are Jacob Junis and Camilo Doval. They also have plenty of lefties to use against this Twins offense. Everyone except Jorge Lopez will be available for the Twins, and they have one of the better bullpens in the game.
The model is a HUGE fan of the Under; they have it at 7. That's very optimistic; I think the total should be closer to 8. Regardless, nine is too many runs.
The Pick: Twins vs. Giants Under 9 (-110) 1.1 U to win 1 U
Toronto Blue Jays vs. Tampa Bay Rays @ 6:40 PM EST
Pitching Matchup: Chris Bassitt vs. Trevor Kelly
The hand keeps feeding, and I have no reason not to return to it.
The Rays' offense is too good. We saw them struggle early on with Peralta, who looked to have his best stuff. The Brewers got their runs in a bullpen game, which the Blue Jays will face today, but then the Rays battle back with a three-run home run. Anyone in this lineup can make an impact. Then we have this angry Blue Jays offense that the Orioles just swept. I think the Blue Jays score plenty of runs, and Bassitt should get hit by the Rays.
I've been on the wrong side of Chris Bassitt's starts several times. You're probably sick of hearing his name, and I'm getting close to forgetting the peripherals altogether. This will be the matchup. If he can shut down the Rays, I give up.
Chris Bassitt has a below-average strikeout rate and his highest walk rate since 2016. His 4.36 xERA implies regression, as does his 4.52 FIP and 4.69 xFIP. He has yet to allow a run in May, tossing 23 innings and only allowing nine hits. He's been phenomenal lately, and I'm not saying he gets blown up, but his earned run prop at 2.5 is juiced toward the over. He'll face the best offense in baseball against righties this season and the third-ranked offense in May.
I'm not just fading Chris Bassitt. The Blue Jays bullpen has had some work in the past few days, going into extra innings in back-to-back games against the Orioles. Toronto's bullpen is solid but can be beaten by this incredible Rays attack.
Conversely, I would not fade the Blue Jays on the money line today. While the travel doesn't help, this offense should absolutely break out today. They have been stringing together hits, but none have landed with runners in scoring position. They still have the tenth-best offense by wRC+ against righties in May and over the full season.
Today, they'll get a bullpen game led by Trevor Kelly. Kelly never goes longer than two innings. The Blue Jays already saw him, scoring two runs in two innings of work on April 15. Predicting who will follow him is challenging, but nobody outside of Pete Fairbanks or Jason Adam scares me.
The model has this game capped at nine runs. If this line goes to 8.5, it's still worth a play up to -110. If anything above that, I would lower your unit size.
The Pick: Blue Jays vs. Rays Over 8 (-120) 1.2 U to win 1 U
PrizePicks Entry 0.2 U
First Leg: Nolan Arenado Over 1.5 Bases.
I am tailing our writer, Jovan Deeb, for justbaseball.com. It makes total sense; we have a left-handed masher facing a rookie pitcher making his second start at Great American Ballpark in excellent weather conditions. Williamson works into Arenado's plan at the plate; he should do damage. This is -130 on books, and the full game total is rising. It should be on the back of Nolan Arenado.
Second Leg: Chris Bassitt Over 2.5 Earned Runs
I'm sick in the head. Three straight starts allowing zero runs. Let's see if you allow two or less against the Rays. This is the final battle.