Analysis
MLB Picks Today, Best Bets, Odds Predictions, April 7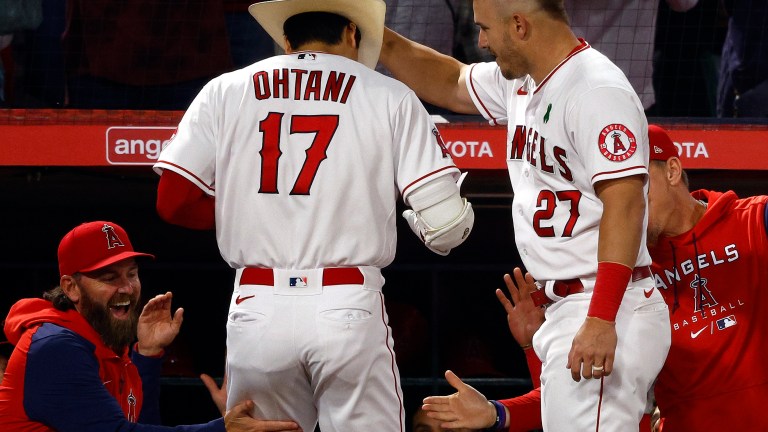 Our fourth straight losing day. It's been a bumpy road so far; we made six units in just a few days. We have been losing a unit and change since Monday, so these particular few days have been rough. It'll happen, just like the hot streak will happen again.
We hit our Dodgers team total but were embarrassed by the Nationals team total. That was the 11th time in Coors Field history a game ended 1-0; go figure. Neither team put up any semblance of offense. We lost on the Tigers and the Under in that game which was half-unit plays. It was looking great before an Adam Duvall three-run home run killed it. That was the difference, as neither team scored another run.
Last season, I started up 19 units in April. It was insane, and many people jumped on for the ride. Then, in May, I went down 13 units. People quickly jumped off, as one can imagine. What followed was profit every month after that resulting in a year with 44 units in our pocket. It's a marathon, not a sprint; it's just up to you if you can run it. I know I can; I'm ready to roll.
The model I've also been using was adjusted today. It's been underestimating home runs by about 15% and underestimating walks by about 19% so far this year. Therefore, totals have been projected to be a bit lower than they should be. It was fixed today, so we should see more consistency moving forward. That's the main reason these picks are coming out later than usual.
Just so we all know, I'm using BetMGM lines only this year. Here's a link to get started with a risk-free $1000 bet. You can also use code "JB200" if you're betting on MLB. Wager $10 on any MLB game and receive $200 instantly.
All prop entries will be on PrizePicks: Here's a link to get a 100% deposit match.
2023 Straight Plays Record: 13-12 (+1.73 U)
2023 PrizePicks Entries: 0-3 (-1.25 U)
I will track both records separately so you can track how I'm doing on game picks and PrizePick entries!
Toronto Blue Jays vs. Los Angeles Angels @ 9:38 PM EST
Pitching Matchup: Chris Bassitt vs. Patrick Sandoval
Something I didn't factor in enough to the Nationals team total was the travel without an off day. The Blue Jays will have to travel from Kansas City to Anaheim without an off day, and the Angels face one of my early favorite pitchers to fade; Chris Bassitt.
Before the season, I spoke on my podcast about a gut feeling. That pit in my stomach told me the Chris Bassitt contract would age horribly, similar to Jose Berrios. He allowed ten hits and nine earned runs in 3.1 innings in his first start. Will he be that bad? Probably not, but I don't think he follows that start-up with some huge bounce-back.
Chris Bassitt is in a spot where all his worse splits are showing. Bassitt loves a good day game and pitching on five days' rest. Over 62.1 innings, he has a 2.31 ERA during the day. On five days rest, he's 9-1 with a 2.09 ERA. This is a night game on four days' rest, which doesn't bode well for him. On four days' rest, he's 5-5 with a 4.68 ERA in his career, and I only think he's gotten worse. In night games, over 119.2 innings, he's rocking a 4.00 ERA. He also has a career 4.11 ERA at Angels Stadium, and this Angels lineup is the best they've had in a long time.
These stats are also from when he was a better pitcher. In his first outing with the Cardinals, his pitches dropped in velocity. Every. Single. One. Also, the spin rates followed suit, dropping on every pitch. He allowed a 92% zone contact rate, so 92% of balls swung at in the zone produced contact. That contact averaged 93.2 MPH. That's not a recipe for success.
Since the season began, the Angels have had the seventh-highest Hard-Hit rate against right-handers but the 17th-ranked wRC+. They are hitting the ball plenty hard enough, but it hasn't found a hole as much as it should. Against a pitcher with declining stuff who is allowing hard contact in the zone is the perfect way for the Angels to find a hole.
Patrick Sandoval looked fantastic in the WBC and carried over in his first start against Oakland. They are the A's, but he only allowed two hits, one of them being a home run, his only run allowed. His advanced numbers weren't great, with an 86% zone contact rate, but he doubled the CSW% with clearly better stuff. Sandoval is also better in night games than day games, rocking a 2.50 ERA at night compared to a 3.29 ERA during the day. He'll also be on five days of rest, where his ERA is 2.94.
The edge here is early on. The Blue Jays' bats should be slow out of the gate due to seven straight road games, no days off, and flying from Kansas City to Los Angeles. The Angels should feast off Bassitt, and I think I'm getting a reasonable price. The model doesn't adjust for travel fatigue, and it still has the Angels slightly edging out the Jays.
SIM Value: Angels 2.9 to Blue Jays 2.8
The Pick: Angels First 5 Innings ML (-120) 1.2 U to win 1 U
St. Louis Cardinals vs. Milwaukee Brewers @ 8:10 PM EST
Pitching Matchup: Jack Flaherty vs. Brandon Woodruff
If you are riding the season-long PrizePicks entries, you know I'm a big fan of Brandon Woodruff. We bet his over on strikeouts early in the season because he doesn't even need to throw that many innings to rack up an incredible amount of strikeouts.
He did that in his first outing, but his advanced data was impressive. FanGraphs has new pitch modeling data, where they compare your stuff and location to the rest of the league; it's called pitching+. It's weighted out of 100, similar to wRC+. The top ten in Pitching+ are Gerrit Cole, Jeffrey Springs, Jacob deGrom, Brandon Woodruff, Drew Rasmussen, Spencer Strider, Julio Urias, Cristian Javier, Aaron Nola, and Shane Bieber. Woodruff is back to being the dominant ace that he is, and he has had plenty of success against the Cardinals.
Through 153 PA against the Cardinals' current roster, he's rocking a .295 xwOBA, a .227 xBA, and a .386 xSLG. Compare that to Jack Flaherty, who, through 79 PA, is rocking a .397 xwOBA, a .280 xBA, and a .568 xSLG. Those numbers aren't even in the same ballpark (pun intended).
Jack Flaherty was walking on a tightrope in his first appearance. He allowed seven walks and one HBP over five innings but did not surrender a hit. That's incredible, but it's so unpredictable. Giving up that many free passes are not a recipe for success. While I think Flahrety can make it through the season, the fact of the matter is his top three pitches all dropped at least 2.5 MPH from last year. He didn't look quite as healthy, and I think a team that's had prior success and is rolling right now will do enough to win through the first five innings.
SIM Value: Brewers win 2.9 to 2.3 in Five Innings.
The Pick: Brewers First 5 Innings -0.5 (-110) 1.1 U to win 1 U
PrizePicks Entry
It's Flex Friday on PrizePicks! If we make three picks, it's protected. If the flex play is placed after 10:30 AM, net losses of up to $20 will be paid back as promo funds by Noon EST tomorrow. I thought I'd get in on the action with a small entry for fun. If you don't have PrizePicks yet, use code JustBaseball for a 100% deposit match.
$25 Entry
Mike Trout Over 0.5 Runs
He destroys Chris Bassitt, and Bassitt only looks worse. He's 7-17 with two doubles, a home run, and a .510 xwOBA. I also like the rest of the lineup today against Bassitt, and he's -125 on books to score a run. His total base prop is around -110, which I like, but the better value is on the run.
Zack Wheeler Over 42.5 Fantasy Score
I wanted to play the Phillies vs. Reds Under because I think Zack Wheeler throws a no-hitter today. Not actually, but I love his matchup so much. He got blown up in his first start, but his stuff was still excellent. He posted a 1.85 ERA at home last season, and the Reds' offense struggles the most when they are on the road against a right-hander. The Reds team total is also at 2.5 at +110 to go over. Wheeler is also projected to have the most strikeouts on the model at 7.7.
Will Smith Over 1.5 Bases
You take Will Smith against Madison Bumgarner and don't think twice. It's no lock, but it's one of my favorite matchups to target. I would have taken him the first time they played, but Austin Barnes got the start that day. They'd be foolish not to at least DH Smith in this matchup, considering he has a .538 xwOBA, one of the highest marks of the day. He's seeing the ball well right now and he's -125 to go over this.