Analysis
MLB Picks Today, Best Bets, Odds, Predictions for June 7, 2023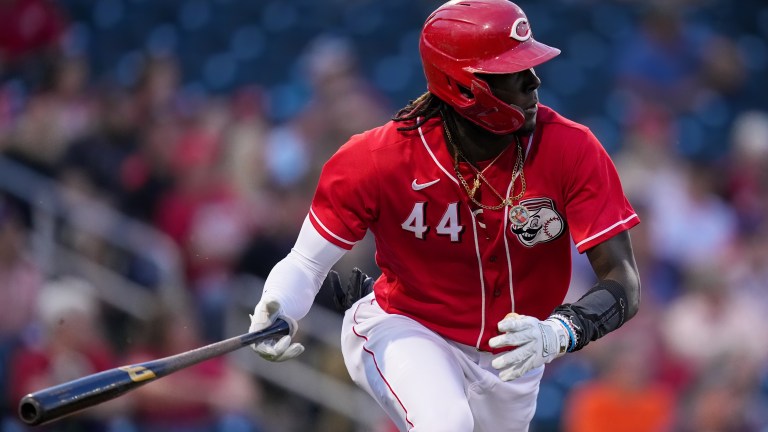 UUUGHHHHH. I loved that Rockies vs. Giants under. I know it was a loser, but you win most of those when you get a run and a half of CLV. It doesn't matter; it lost, but I can hang my head high knowing I'd make that play again. The Rockies decided to throw the only arms that had worked the past few days instead of the rested ones. Tough luck.
The Braves versus Mets barely went over because Jeff McNeil played paddy-cake with the ball in left field, but I would have punched my TV if Albies was called out after he didn't slide into second base. Mitch Keller went under strikeouts, and Bryce Elder allowed four earned but only four hits.
One of those days, I guess. I do love this sport; it's so wacky. We are back again with my two favorite picks.
Also, I cashed out of my position yesterday for the Diamondbacks vs. Nationals under, losing 0.1 units. While I didn't give it out on the article front, it was posted on Pikkit. So yesterday's game picks went down 0.15 units; make that 0.25 units with the cash-out. I'm not counting it as a loss on the record, but I will take it out of the overall units on the season.
2023 Straight Plays Record: 85-65 (+15.76 U)
PrizePicks Record: -2.6 U
I'm using BetMGM lines only this year. Here's a link to get started with a risk-free $1000 bet.
All prop entries will be on PrizePicks: Here's a link to get a 100% deposit match.
Los Angeles Dodgers vs. Cinincatti Reds @ 7:10 PM EST
Pitching Matchup: Noah Syndergaard vs. Brandon Williamson
Noah Syndergaard had some interesting thoughts after his last start.
A lot can be taken from that odd statement, but I gather a complete lack of confidence in his stuff from it. I really wanted to take the Reds on the money line today, but I looked deeper into how the Dodgers have performed against left-handed pitchers lately and over the entire season. Newsflash, I'm not taking the Reds to win this one.
I feel this will be Syndergaard's last start in the rotation. The only redeeming quality of his is the lack of walks. That's what lowers his xERA, FIP, xFIP, SIERRA; you name it. They are still not very good, mostly sitting in the mid-fives to high fours. The Dodgers can hang their hat on this, hoping for some positive regression at some point, but I can't see that kicking in today.
Syndergaard clearly prefers pitching at home as well. All of his roughest starts have come on the road this season against offenses that aren't too different from the Reds. Outside of the Pirates, the Reds have been a better offense (102 wRC+) against right-handed pitching than the Rays, Diamondbacks, or Cardinals over the past two weeks. It's not everything, but it's clear that you don't want to face this budding Reds offense right now with the emergence of Elly De La Cruz.
I'd love to take the Reds today. The only issue is Brandon Williamson is about to enter a tornado of offense. In the last 14 days, the Dodgers have a 198 wRC+ against left-handed pitching. That means they are 98% better than the league-average offense. Over the past four weeks, they have a 161 wRC+. You won't be able to find a number that signifies this Dodgers offense isn't on a tear against lefties, and they'll get a young lefty who is running into trouble.
Williamson is rocking a strikeout rate below 20% with a walk rate above 12%. Just on the surface, that's not a good recipe. When you add a Hard-Hit rate in the 14th percentile, you get a 6.30 ERA in the seventh percentile. He may develop into a solid back-end starter one day, but that day hasn't come.
The first five over is a fine play, but let's say one of these pitchers somehow pitches well. We have two less-than-rested bullpens, especially the Dodgers. The Dodgers have four solid arms, Evan Phillips, Caleb Furgeson, Shelby Miller, and Brusdar Graterol. Three of those most likely won't be available, and if they are, they are in a bad spot, as all have thrown over 30 pitches in the last three days.
The Reds will be without two of their best but will have Alexis Diaz and Buck Farmer available. Alexis Diaz is fantastic, but this Dodgers attack can easily beat Farmer.
This is probably the squarest play on the board. I understand if you think it's too easy, it might very well be. I can't help myself when I look at how these two teams are playing, combined with my complete lack of confidence in the starters in a ballpark that ranks as the second-best run-scoring environment of the day.
The model has this around 11, so this isn't as much of a value play. High totals like these will rarely show any value on the over. They had a lower projected run total yesterday than today, ending 9-8. This is playable at 11.5 for 0.75 U.
The Pick: Reds vs. Dodgers Over 11 (-115) 1.15 U to win 1 U
New York Mets vs. Atlanta Braves @ 7:20 PM EST
Pitching Matchup: Max Scherzer vs. Charlie Morton
This is less square, considering the strength of both starting pitchers on the surface. The only reason you may not want to bite is that it just tipped over yesterday, but it's strange they are posting a similar total with a perceived better matchup.
Talk about familiarity. The Mets and Braves also know these two pitchers, as I know the back of my hand. Each pitcher has faced the opponent too many times to count, and registered over 200 PA. We could look at their past history against the offenses, but it doesn't make much sense to do so, considering both pitchers are worse than they have been over the years.
Max Scherzer is not an ace in this league anymore. I still consider him a high-end number two, but his strikeout rate is the lowest it's ever been, and his walk rate is the highest it's ever been in a full season. His velocity is the lowest it's ever been, only averaging 93 MPH on his fastball. With the Braves' familiarity against him, and he's at his worst, they should do just fine against him.
My feeling about Bryce Elder came true yesterday, and I feel the same for Morton. The Mets failed to score late in the game against this Braves bullpen, but they are still due to continue to hit against right-handed pitching. Morton continues to live and die by the curveball as the rest of his pitches are getting smashed. His fastball has surrendered a .330 opponent average with a .379 xwOBA, but the curveball has limited damage.
Bryce Elder's slider and Charlie Morton's curveball differ from a movement profile, but both the Mets' home runs yesterday were on hanging sliders. Both pitches come in at the same velocity, and with ballparkpal calling for runs at Truist Park once again, I could see a couple of home runs against Morton. The Mets didn't hit any last time they faced him but were able to push across four runs in 5.1 innings.
There is some bad blood running between these two teams. We saw Pete Alonso talking some trash, along with the Braves chirping back and answering with offense. Both bullpens used high-leverage arms yesterday as well, and they still aren't well-rested.
The model likes this one again, making the total ten for this game. It's a similar margin to yesterday, which landed on ten. I'm not laying the juice because I don't see much value, but I still think it's a 5-5 game going into extra innings. If it gets to 9.5, I would lower the unit size to 0.75 U. At ten; this would be a half-unit play.
The Pick: Braves vs. Mets Over 9 (-120) 1 U to win 0.83 U