Analysis
MLB Best Bets, Predictions, and Props: Twins vs. Royals, White Sox vs. Guardians for April 21, 2022
Two MLB Best Bets & Predictions for April 21st, 2022!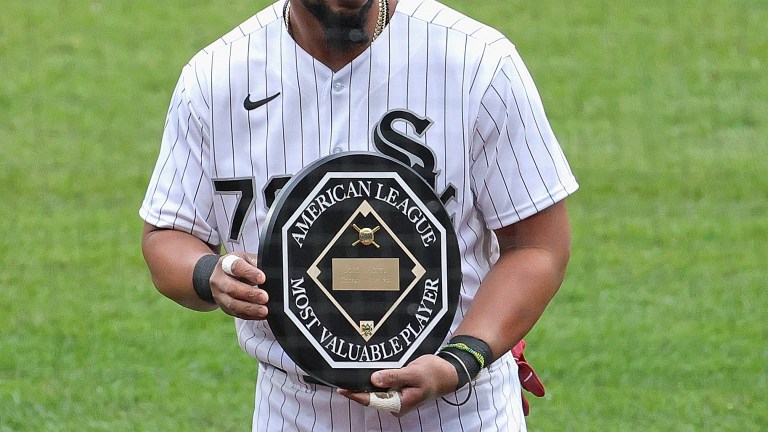 Check out the video below and continue reading for the complete analysis of my MLB Best Bets. I've written up a quick guide with critical terms and helpful advice if you choose to tail my daily picks. This daily column is updated every day between 9:00 AM – 12:00 PM EST.
Peter's 2022 MLB Regular Season Record: 27-16 (63%)
Subscribe to my new Gambling/Fantasy Baseball Podcast: Not Gambling Advice.
Chicago White Sox ML (-140)
Dylan Cease (RHP, White Sox) [2-0, 1.69 ERA, 0.94 WHIP, 10.2 IP, 16 K, 5 BB]
Zach Plesac (RHP, Guardians) [0-1, 1.64 ERA, 1.00 WHIP, 11 IP, 7 K, 1 BB]
Alright, Chicago, stop messing around and win a game. The White Sox have dropped their last three games, with a loss to the Rays and two straight losses to the Guardians in yesterday's doubleheader. The White Sox will turn the tide and win today, halting the Guardians' two-game win streak.
The White Sox will throw out Dylan Cease, and depending on the sportsbook, he's either second or third in the current AL CY Young race. He's an exceptional young arm that's off to a great start in 2022. He faced the Guardians twice last year, throwing two completely different starts. In his first start, he allowed six runs in just three innings. In the next start, he threw five shutout innings with nine strikeouts. I think today's start will resemble the latter, considering Cease's numbers against the Guardians' current roster. Through 39 PA, Cease is rocking a 2.76 FIP, a .263 xWOBA, a .325 xSLG, and a 33.3% strikeout rate. The Guardians' offense has been humming lately, but most of that firepower has come on the road (.574 OPS at home, .915 OPS on the road).
The Guardians will send out Zach Plesac, who's also having an excellent start to the season. I expect him to have a rough time with the White Sox today, as they'll be hungry after dropping a doubleheader. Not only that, but Plesac's numbers against the White Sox aren't very good. He threw four times against them in 2021, averaging four innings per start. Over 16.2 innings, he allowed 14 runs on 23 hits and five home runs. His 2.76 FIP is impressive, but the .344 xWOBA and .495 xSLG indicate that the White Sox's contact quality against Plesac is strong.
Both bullpens were used extensively yesterday, so the starting pitching matchup should decide this game. I see a clear advantage here for the White Sox, especially after dropping the first two games of a doubleheader. After dropping a doubleheader, we saw the Diamondbacks beat the Nationals 11-2. We saw the Giants win 5-2 after the same circumstance. I think the White Sox get it done easily today, and I am considering taking the run line at +125. The money line has some juice, but I think it's safe enough to lay up to -145.
Twins vs. Royals First 5 Innings Under 4 Runs (-110)
Joe Ryan (RHP, Twins) [10-1, 2.70 ERA, 1.10 WHIP, 10 IP, 11 K, 4 BB]
Zack Greinke (RHP, Royals) [0-0, 2.45 ERA, 1.09 WHIP, 11 IP, 1 K, 2 BB]
The Twins are taking on the Royals in the final game of a three-game series. The Royals took the first two, winning 4-3 then 2-0 yesterday. This year, neither offense has been prolific, and we have a solid starting pitching matchup. I'm isolating these two arms as I see a lot of value through the first five innings.
Zack Greinke gets the nod for the Royals; he has gone 11 innings this season, surrendering ten hits but only allowing three runs. He's no strikeout artist, but he's garnered a lot of weak contact this year. In one start against the Twins last year, he threw six innings, allowing three runs. Through 66 PA, Greinke has been incredible against the Twins' current roster. He's pitched to a 2.54 FIP, a .313 xWOBA, and a .382 xSLG. The two best hitters in the Twins lineup, Carlos Correa and Jorge Polanco are a combined 3-19 with one extra-base hit off Greinke.
Joe Ryan will start for the Twins, and he has put up very similar numbers to Greinke. Ryan has thrown ten innings, struck out 11 batters, and allowed only seven hits and three runs. He's never faced the Royals, which usually favors the pitcher. He's a very talented rookie pitcher whose odds are in the top 5 of AL ROY voting.
Both these offenses have struggled to produce significant runs this season. The Twins have especially struggled since Byron Buxton went on the injured list. Speaking of star players, Carlos Correa's career against Grienke is 1-12 (.083) with two strikeouts, zero extra-base hits, and one RBI. The Twins have shown signs of being an excellent offensive unit before, but in their previous five games in which they lost, they have scored a total of five runs.
Kansas City has improved, but in their last five games, they have only scored four or more runs once; and two of those four runs came after the fifth inning. Ballparkpal.com shows us that the wind will be blowing in at about 14 MPH, decreasing the home run percentage by 33% for this game. With Zack Greinke and an impressive Joe Ryan toeing the rubber for this afternoon game, we are confident that the first five innings run will go under four total runs. These offenses are not in any groove right now.