Analysis
MLB Best Bets Today: Predictions, Odds for Twins vs. Blue Jays, Padres vs. Brewers for June 4, 2022.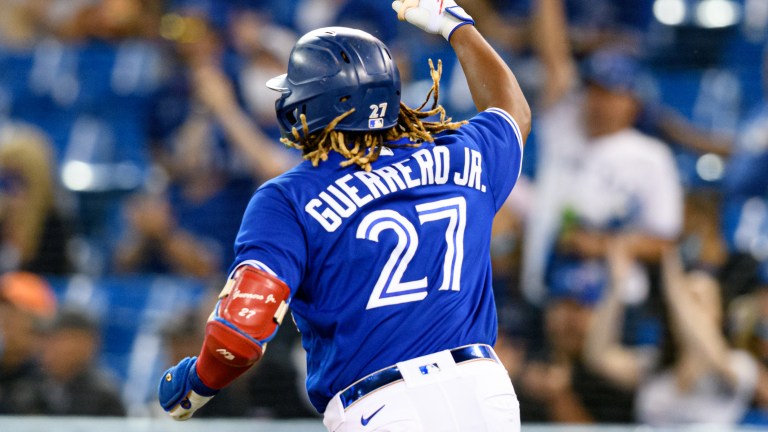 We swept again! Another perfect 2-0 day to bring our record in June to 6-1. We have won five straight bets, and as I said a few days ago, I'm feeling the tides turning.
We took the Nationals as an underdog yesterday, and they finally broke out of their offensive funk by putting up eight runs against the Reds. The game ended 8-5; we should have taken the Nationals spread! Hindsight is 20-20; I'm just glad they won.
We took the Red Sox through the first five innings, and they only needed one run to win it. Nathan Eovaldi shut them down, and the Red Sox got two on the board to give us the victory.
We move forward today with more MLB Best Bets. Let's stay in the green.
2022 MLB Regular Season Record: 85-68 (56%) +11.29 units
Subscribe to my New Gambling/Fantasy Baseball Podcast: Not Gambling Advice.
Minnesota Twins @ Toronto Blue Jays: 3:07 PM EST
Dylan Bundy (RHP, Twins) [3-2, 4.76 ERA, 1.31 WHIP, 39.2 IP, 34 K, 8 BB]
Jose Berrios (RHP, Blue Jays) [3-2, 5.62 ERA, 1.51 WHIP, 49.2 IP, 36 K, 14 BB]
We head to Toronto for the second game of a three-game set. The Twins crushed the Blue Jays last night, winning 9-3 as Kyle Garlick and Jose Miranda hit two home runs. Today, I see a different story unfolding in Toronto.
Dylan Bundy will toe the rubber for the Twins, who's been better than his results would indicate. His xERA is 3.27, his FIP is 4.08, and his xFIP is 3.84. The numbers point to positive regression, but I don't think that kicks in today.
He faced them once last year, throwing four innings while allowing three earned runs. That was last year, so the lineup was slightly different, but we saw players on the current roster who did the damage. Springer, Hernandez, Gurriel Jr, and Espinal combined for eight hits in that game.
Dylan Bundy also has some severe home/road splits. It's a small sample, but he has a 0.75 ERA in 15.2 innings in three starts at home. He has a 7.50 ERA on the road in five starts through 24 innings. His FIP on the road is 4.90 versus a 2.83 FIP at home.
The Blue Jays' offense is starting to wake up, evident by winning five in a row before last night's game. They averaged eight runs per game in their previous four games, and they hit 12 balls yesterday over 95 MPH. The Twins hit 14 balls over 95 MPH and scored nine runs for reference.
Since May 21, two weeks from today, the Blue Jays rank seventh in wRC+ (125) against right-handed pitching at home. The Blue Jays' offense has been much better at home all year, posting a .751 OPS versus a .675 Team OPS on the road.
Jose Berrios will get the ball for Toronto, who's been the definition of inconsistent. He got blown up by the Yankees, shut out the Mariners, pitched reasonably well against the Cardinals, then was destroyed by the Angels.
Berrios certainly has his issues, but the best version of him is at home. This season, he's rocking a 3.15 ERA and a 4.35 FIP at home versus a 7.28 ERA and 5.47 FIP on the road. He will be facing his former team, which tends to favor the offense in these situations. I don't think Berrios will throw a shutout, but I believe the Blue Jays' offense will be too much for the Twins to overcome.
The Twins' offense has been rolling these past few weeks, but they scored two total runs in their past three games before yesterday. They were due for an offensive outburst last night, but I don't see that happening again today.
Kyle Garlick, who hit two home runs yesterday, exited yesterday's game with a tight hamstring. It's doubtful he plays today. Gio Urshela, who went 1-2 yesterday, also left the game with a sprain in his foot. Carlos Correa remains out of the lineup due to COVID, and Max Kepler cannot join the team as he is unvaccinated.
The Blue Jays will be a scary pick today, as the public got burned hard on them yesterday. This is the perfect time to tail them, especially with last night's injuries to key offensive players on the Twins. I'll back Berrios and play the Blue Jays through the first five innings. I found the line at -115 but would not play beyond -120.
The Pick: Toronto Blue Jays First 5 Innings -0.5 (-115)
_______________
San Diego Padres @ Milwaukee Brewers: 4:10 PM EST
MacKenzie Gore (LHP, Padres) [3-1, 1.71 ERA, 1.07 WHIP, 42 IP, 47 K, 12 BB]
Aaron Ashby (LHP, Brewers) [1-3, 2.70 ERA, 1.33 WHIP, 40 IP, 51 K, 22 BB]
This series is widely entertaining. The Brewers won in a close one 5-4 in the first game of the series, and the Padres beat up on Corbin Burnes for a 7-0 win yesterday. This will be the third game of a four-game series, and I think the underdog in this one has the advantage.
Aaron Ashby will get the ball for Milwaukee, who's been nasty in his limited time as a starter. In his last two starts, he's thrown 11.2 innings while only allowing one earned run. He has 17 strikeouts in that span, but he also has five walks. That's Ashby's problem. When he's locating, he's tough to square up. When he's allowing free passes, it's a matter of time before an offense gets to him.
One of those starts came against the Padres, throwing 5.2 innings while allowing one run but no earned runs. I think the familiarity bodes well for the Padres, considering they have been one of the better teams against left-handed pitching all season.
Since May 4, a month from today, the Padres rank seven in baseball in wRC+ (121) against left-handed pitching on the road. The Brewers rank 20th in wRC+ (101) against left-handed pitchers at home during that same time.
MacKenzie Gore will get the ball for the Padres, who's been fantastic in his first season. Gore is coming off two excellent starts, throwing 13 innings while only allowing one earned run and striking out 15. The Brewers have never faced him before, which is an advantage for the pitcher.
The Brewers are still without Willy Adames and Hunter Renfroe, who balance the lineup against left-handed pitching. Another right-handed bat, Luis Urias, jammed his thumb in an at-bat yesterday and was forced to leave the game. He may play, but he's currently listed as day-to-day, so that he won't be 100%.
I think the Padres have the better lineup and the better starting pitcher, and while the Brewers have the bullpen advantage, the Padres got a rest with eight innings from Musgrove. The Brewers had to cover 5.1 innings yesterday, but Hader and Williams will be available.
I think this game should be a pick-em, but we have a Padres line at +116. That's enough value for me to take the Padres, but if the line moves below a plus value, I wouldn't take them.
The Pick: San Diego Padres ML (+116)
______________
I've written up a quick guide with critical terms and helpful tips.