Analysis
MLB Best Bets: Predictions, Odds, for Padres vs. Cubs, Athletics vs. Red Sox for June 15, 2022.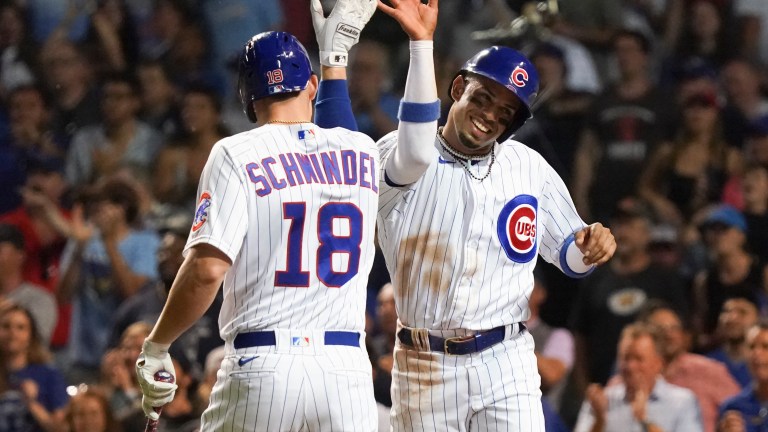 Wonderful day yesterday! We took the Red Sox spread and the Reds' first five innings money line and came out with a full unit.
The Red Sox beat up on Keonig early for six runs, winning the game 6-1. I said yesterday I wanted to ladder them (betting -2.5,-3.5,-4.5, and so on), but I was too chicken to do so. Hopefully, you weren't!
We took the Reds' first five innings money line, and we should have played it over the whole game. The Reds won the game late, and Mahle threw a nine-inning shutout.
We also had a flex-win on our PrizePicks entry. We have won, or flex won, five out of the last six PrizePicks entries. Click this link for a full deposit match, and follow my Twitter for the daily PrizePicks spaces, where we talk about props and pick winners.
Let's get to today's MLB Best Bets
2022 MLB Regular Season Record: 97-77 (56%) +14.15 units
Subscribe to my New Gambling/Fantasy Baseball Podcast: Not Gambling Advice
San Diego Padres @ Chicago Cubs: 8:05 PM EST
Ryan Weathers (LHP, Padres) [First Start of the Year]
Caleb Kilian (RHP, Cubs) [0-0, 5.40 ERA, 1.00 WHIP, 5 IP, 6 K, 2 BB]
We have another windy one at Wrigley Field, which means runs will be scored today. Here is the link to the weather report.
I wrote up the over yesterday, which I grabbed at 9.5 and then again at 10. The line moved so fast, ending at 11. It wasn't worth giving it out yesterday, but today we see the lines have adjusted, and it's sitting at 11.5 or 12 on most books. I grabbed it at 11.5 but would still fully play at 12.
It's a potent recipe for an over when strong winds blow straight out to center-field with excessive heat. When you consider the starting pitching matchup combined with heavy bullpen use yesterday, I like it even more.
The final score of yesterday's game was 12-5 in a matchup that features two sinkerballers, one of who has awe-inspiring numbers against the Padres. That's Kyle Hendricks, who threw five innings while only allowing one run. The Padres proceeded to score 11 runs off their bullpen.
Today, we have a left-hander making his first start of the year against a young right-hander making his second start. Both pitchers show excellent promise but are in for a rough one today.
With the Cubs just seeing a left-hander yesterday, they should have no problem adjusting to Weathers. Weathers has also not pitched well in the minors this year, recording a 7.29 ERA in 54 innings.
I think the Cubs can win this game, but the Padres will score plenty enough runs for this game to go over the total. I'm taking 11.5 with total confidence and would ride 12.5 if it ever gets there.
The Pick: Cubs vs. Padres Over 11.5 (-110)
1.1 Unit to win 1 Unit
_______________
Oakland Athletics @ Boston Red Sox: 7:10 PM EST
James Kaprielian (RHP, Athletics) [0-3, 5.73 ERA, 1.30 WHIP, 37.2 IP, 25 K, 13 BB]
Josh Winckowski (RHP, Red Sox) [0-1, 12.00 ERA, 3.00 WHIP, 3 IP, 4 K, 3 BB]
The Red Sox are rolling right now. They've won ten of their last 12 games and now face James Kaprielian, who they just beat up for one of those wins. With how familiar they are with him, I'm expecting the Red Sox offense to continue to roll.
Opposing Kaprielian will be Josh Winckowski. He's had one start this year, throwing back on May 28th against the Orioles, where he allowed four runs in three innings. I'm not here to tell you Winckowski is the next Nolan Ryan, but he does have solid numbers in the minors. As a 23-year-old in AAA ball, he has a 3.38 ERA and a 0.96 WHIP with 43 strikeouts in 42 innings. He's one of the Red Sox's better pitching prospects.
He features a hard 95 MPH sinker, a 94 MPH fastball, and an 84 MPH slider. He's got decent stuff, and he'll face the worst offense in baseball against right-handed pitching. This year, I've made plenty of money, fading the A's against right-handers.
Boston's familiarity with Kaprielian does not sound like a recipe for success against Boston's lineup in Fenway Park. They tagged him for four runs in five innings of work on June 3.
I like Winckowski's chances of shutting down this anemic A's offense over Kaprielian's second time in less than two weeks against this Red Sox lineup at home.
I'll isolate the starting pitching matchup, as I wouldn't be surprised if the A's somehow break out of the funk against the Red Sox bullpen that proceeds. I like the whole game spread, but the best bet is in the first five innings of this game.
The Pick: Boston Red Sox First 5 Innings -0.5 (-130)
1.3 Units to Win 1.0 Units
____________
I've written up a quick guide with critical terms and helpful tips.