Analysis
MLB Best Bets Today: Predictions, Odds for Rangers vs. Guardians, Cardinals vs. Rays, Rockies vs. Giants for June 7, 2022.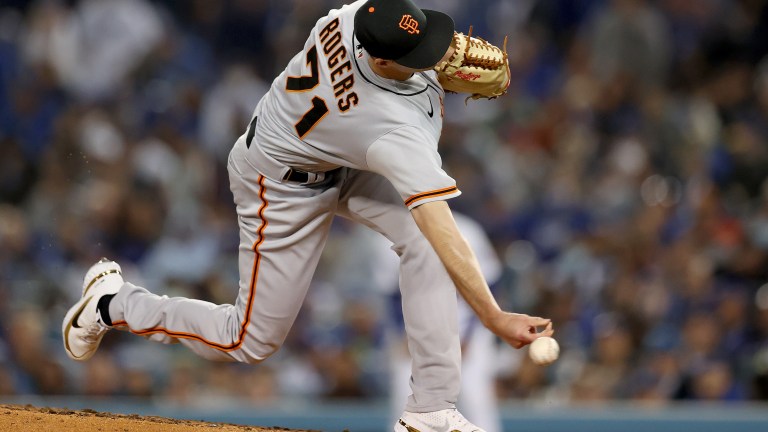 Yesterday was a stinker. Didn't lose much, as only one of our picks was actually played.
We took the over in Red Sox vs. Angels, and it wasn't even close. There was severe reverse line movement, the public was on the under, and I liked both offenses to pummel starters due to regression by the numbers. That's baseball, the final score was 1-0.
We move forward today with three picks, while one of them is a half-unit play.
2022 MLB Regular Season Record: 88-71 (55%) +11.00 units
Subscribe to my New Gambling/Fantasy Baseball Podcast: Not Gambling Advice
Texas Rangers @ Cleveland Guardians: 3:10 PM EST
Jon Gray (RHP, Rangers) [1-2, 4.83 ERA, 1.22 WHIP, 41 IP, 44 K, 15 BB]
Cal Quantrill (RHP, Guardians) [2-3, 3.52 ERA, 1.19 WHIP, 53.2 IP, 33 K, 19 BB]
This game was postponed yesterday, and I'm running it back again. I noticed that Jon Gray has struggled when his routine is messed up or he's on six days' rest. After a start on April 8, he threw on April 19 and allowed four earned runs.
His next start was on May 3, allowing three earned runs in three innings. He threw on May 16 after throwing on May 9, allowing four earned in 5.2 innings. He was on regular rest for his last start, and he was fantastic. We'll see if that same trend continues to work today.
Happy Cal Quantrill day, everyone! As you all know, I'm obsessed with Quantrill's ability to limit damage while the Vegas books and many people believe he's due for major regression. I can't just blindly tail Quantrill in hopes he continues this, but I do see value with the Guardians today.
Quantrill has only faced these Texas Rangers hitters ten times in his career, and they are 2-10 against him in those at-bats. The Rangers have not been the best against right-handed pitching in 2022, with a .228 batting average and a .357 slugging percentage.
Since May 9, they rank 20th in baseball in wRC+ (82) against right-handed pitching on the road.
The Guardians' offense has found more success against right-handed pitching. Through their first 48 games, they are hitting .251 against right-handers with a much higher slugging percentage of .409.
They have not been performing that well against right-handed pitching at home over this past month but are slightly better than the Rangers with a 91 wRC+.
I trust the Guardians' offense to do their job against an inconsistent Jon Gray. Gray needs to strike out many batters to find success, and Cleveland ranks number one in strikeout rate. The Guardians will force the Rangers to play defense, which ranks 24th in Outs Above Average.
Gray is also worse on the road, while Quantrill is at his best at home. Gray holds a 5.40 ERA and 4.66 FIP on the road versus a 3.55 ERA and a 1.72 FIP at home this season.
The Guardians play excellent defense, ranking fourth in baseball in Outs Above Average. Quantrill doesn't strike many people out, but the Cleveland defense backs him well.
Jose Ramirez should do just fine off Gray, but Andres Gimenez is carrying an eight-game hitting streak into this game. The Guardians are also working with one of the best bullpens in baseball, while the Rangers are middle-of-the-pack.
I'm willing to back the Guardians as a slight favorite at home. I think the First 5 ML is a safe play, but I'd prefer to let this last the entire game. The Guardians have the bullpen and home-field advantage, so I'd like to take them through the whole game up to -120.
The Pick: Cleveland Guardians ML (-110)
1.1 Units to Win 1 Unit
_____________
St. Louis Cardinals @ Tampa Bay Rays: 7:10 PM EST
Dakota Hudson (RHP, Cardinals) [4-2, 2.96 ERA, 1.32 WHIP, 51.2 IP, 28 K, 24 BB]
Jeffrey Springs (LHP, Rays) [2-2, 1.88 ERA, 0.86 WHIP, 38.1 IP, 40 K, 8 BB]
We head to Tampa for the first game of a three-game set. These two teams sit with similar records, with the Cardinals having just one more win than the Rays this year. The Rays are a decent-sized favorite at home, and while they should be favored, their money line is too high.
I have this game closer to a pick-em, so I see a lot of value on the side for the Cardinals.
Dakota Hudson will get the ball for the Cardinals, who's been tough to barrel throughout the season. That's the only red you'll see on his baseball savant page. I've repeatedly said how Hudson is due for regression, yet he continues to produce fantastic results.
He doesn't produce whiffs, he doesn't have excellent command, but he's producing at a high level. It's challenging to see these numbers and want to back him, but at the price the Cardinals are at, coupled with the Rays' struggles at the plate lately, it's worth it to take the shot.
The Rays' offense hasn't been great lately, and they come into this game on a two-game losing streak. Since May 17, they rank 13th in wRC+ and 29th in batting average against right-handed pitching at home. Wander Franco is on the IL, and the Rays lineup without him doesn't scare me as much.
The Rays are favorites for a reason, as Hudson's struggles have solely come on the road this season. In 25 innings, he has a 4.68 ERA on the road versus a 1.35 ERA at home. He could struggle as the numbers would point to, but he'll be relieved by a rested Cardinals bullpen that ranks 12th in bullpen ERA.
Since May 17, three weeks from today, the Cardinals have ranked 10th in baseball in wRC+ against left-handed pitching on the road. In this span, they have a team batting average of .333, which ranks fifth. The Cardinals this season have the fifth-best OPS against lefties in baseball, and Paul Goldschmidt is an absurd 20-40 against them this season.
Jeffrey Springs will throw for the Rays, who's been solid in his first couple of starts. He's a reliever turned starter who's been able to limit damage while striking out an impressive amount of hitters. This will be the best offense he's faced against left-handers; I think he has a rough start.
This is an underdog play, so be cautious, but I like the value here. Considering we have more of the public on the Rays, I'm willing to play the Cardinals at a +140 price.
The Pick: St. Louis Cardinals ML (+140)
*This will only be played for 0.5 units to win 0.7 Units
______________
San Francisco Giants @ Colorado Rockies: 9:45 PM EST
German Marquez (RHP, Rockies) [1-5, 6.71 ERA, 1.62 WHIP, 55 IP, 46 K, 18 BB]
Carlos Rodon (LHP, Giants) [4-4, 3.44 ERA, 1.25 WHIP, 55 IP, 70 K, 21 BB]
This game has blow-out written all over it. The Rockies just finished up a homestand in Colorado, and this will be the first game of that homestand. The Rockies become the worst team in baseball in the first game of a homestand. It's amazing what the altitude can do to a team.
This year, the Rockies won their first game on the road after a homestand, facing the Dodgers to open the season and then beating the Rangers in the first game.
Since then, they lost 13-0 to the Tigers after a homestand. Then, they lost 4-1 to Arizona after six straight games at home. On May 23, after nine home games, they lost to the Pirates 2-1.
They are coming off seven straight games at home and now have to face one of the best pitchers in the league. Just knowing that the Giants are a great play today. Let's make it even juicer when we talk German Marquez.
The Giants are a fastball-hitting team. Marquez is not only worse on the road, but his fastball is getting demolished. Marquez's fastball ranks as the 11th worst pitch in baseball by run value. His sinker is also getting punished, ranking as the 80th worst pitch in baseball.
All four of his pitches have a positive run value. That's not a recipe for success.
Rodon has been struggling a bit lately, but he's been at his best at home this season. He's rocking a 2.35 ERA at home versus a 4.22 ERA on the road. He threw against them back on May 9, throwing six innings of two-run ball while striking out 12.
This is purely a fade of the Rockies after a home stand. This bet has been very profitable over the years, and it's 2-2 ATS this year against far inferior opponents. I'll take my chances with the spread at a reasonable price of -105.
The Pick: San Francisco Giants -1.5 (-105)
1.1 Units to win 1 Unit.
______________
I've written up a quick guide with critical terms and helpful tips.