Analysis
MLB Best Bets: Cubs vs Reds, Phillies vs Yankees, Twins vs Marlins
Gerrit Cole facing Aaron Nola in a rubber match at Yankee Stadium headlines a great slate of games on Wednesday. Here are some best bets.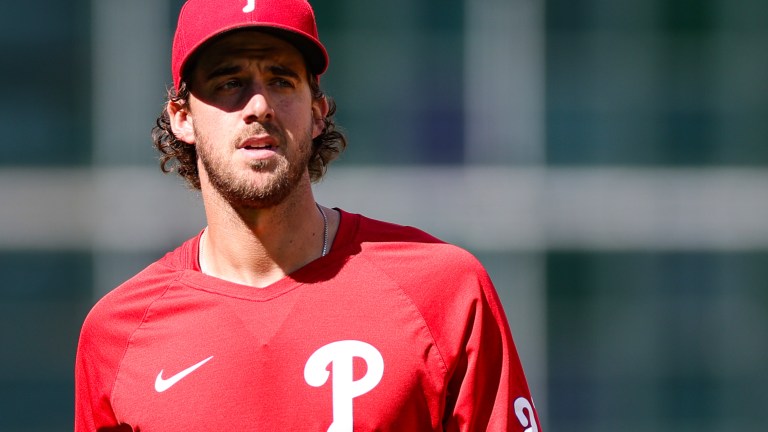 Written By: Tomas Romo
For those of you who have been watching the Not Gambling Advice stream, I've been appearing and giving my picks. Throughout the season I will continue to make my picks on the show, which streams on YouTube and Twitch every day 4:00 to 6:30 ET.
To recap yesterday we went 2-1 on the plays that were posted on the site, but I tweeted out a play before the games started and it missed. 2-2 overall day I still won .4 units and plus money is plus money so I won't complain. Six-straight winning days to the MLB season! We are sitting at a 21-6 overall record and I have my biggest card of the season today. Let's rock.
2023 Straight Plays Record: 21-6 (+17.92 U)
2023 PrizePicks Entries: (0-0)
Just so we all know, I'm using BetMGM lines only this year. Here's a link to get started with a risk-free $1000 bet. You can also use code "JB200" if you're betting MLB. Wager $10 on any MLB game and receive $200 instantly.
All prop entries will be on PrizePicks: Here's a link to get a 100% deposit match.
Chicago Cubs vs. the Cincinnati Reds @ 12:35 PM ET
Pitching Matchup: Marcus Stroman vs. Hunter Greene
How about them Cubbies? Chicago took care of business for us yesterday and today they have Marcus Stroman on the mound. Stroman pitched a gem on Opening Day against the Brewers and going into his second start of the seaso,n he gets a favorable matchup against the Reds.
Stroman is 4-1 with a 2.55 ERA with 33 strikeouts in his career against Cincinnati. Hunter Greene on the other hand faced Chicago three times last season, allowing eight runs in those starts and making it passed the fifth inning only once.
The line opened at even and now the Cubs are a -115 favorite for both the first five and full game. With the line moving in their direction and with their ace on the mound this game, I'm looking at the first five innings for Chicago. 
We are going back to the basics on this pick, let's go Cubbies.
The Play: Cubs 1H ML (-115) 1.15 U to win 1 U
Philadelphia Phillies vs. the New York Yankees @ 1:05 PM EST
Pitching Matchup: Aaron Nola vs. Gerrit Cole
This is the game of the day today. Two of the top pitchers in baseball square off in a rubber match at Yankee Stadium. Nola got rocked against the Rangers on Opening Day and I see this as a great bounce back spot for him. Cole on the other hand was dominant in his first start striking out 11.
By game time it is going to be 54 degrees with 10 mph winds blowing directly in from center. The weather is on our side in this one and with two aces on the mound, I won't overthink it. The over/under for this game is seven runs and while it opened at -110, it is not juiced up all the way to -125. This game might move down to six and a half before game time so lock this play in right away.
The Play: Phillies/Yankees Under 7 (-125) 2.25 U to win 2 U
Minnesota Twins vs. the Miami Marlins @ 1:10 PM EST
Pitching Matchup: Pablo Lopez vs. Jesus Luzardo
Pablo Lopez has become one of the best pitchers in the game over the course of the last two seasons. He was dominant in his first start against the Royals pitching 5.1 innings of shutout baseball. Lopez is on the road today facing off against his former team.
Pablo Lopez revenge game incoming.
My pick for this game relies heavily on Lopez's ability as a pitcher. Luzardo has shown flashes of being a solid starter for Miami, but Lopez returning with the Twins and getting the line movement in their favor, it's tough not to see value on them. The line opened at -110 both ways and now the Twins are at -120. Minnesota's offense has looked good so far this season plus Luzardo has a history of not being consistent in the strike zone.
The Play: Twins ML (-120) 1.2 U to win 1 U
Tampa Bay Rays vs. the Washington Nationals @ 1:05 PM EST
Pitching Matchup: Shane McClanahan vs. Patrick Corbin
On Opening Day we faded Patrick Corbin who is one of the worst pitchers in all of baseball. We paid the -175 juice yesterday on the Rays ML and we will not be sweating that one again today. I am looking more at the first five over/under in this game. Line opened at four runs at -110 and is not juiced up to -125. The Rays are one of the best teams in baseball at hitting left-handed pitchers and going against Corbin plays well into their favor.
I went back and forth thinking about the Rays team total or just the first five over/under. I decided that even with McClanahan on the mound, I wouldn't be surprised if the Nationals scratched across a run or two after having success against another lefty in Josh Fleming yesterday.
Both of these teams have continued to score runs this series and with a line movement that is screaming to bet the over I'll take it.
The Play: Rays/Nationals over 4 runs F5 (-125) 1.25 U to win 1 U
PrizePick Player Prop Entry:
First PrizePick of the year! We are going to play this at one unit and it will be a simple two-leg play. First player I am looking at is Randy Arozerena, he has continued to be one of the hottest hitters in baseball after his World Baseball Classic performance. I am looking at his over 1.5 bases today.
Going against the lefty Corbin favors him extremely and he is averaging 2.4 bases since the season started. Randy's ripping a double today.
The second player I am looking at is Ian Happ. He is batting .438 to start the season and has collected four hits throughout this series. Happ is also 2-for-5 with a home run and two RBI's against Hunter Greene in his career and I like the lefties matchup against him.
I am looking at his over 7.5 fantasy score in this one. He has cashed it four out of five times this season and is averaging 12.4 fantasy points per game.
The Play: Randy Arozerena over 1.5 bases & Ian Happ over 7.5 fantasy score 1 U to win 3 U