Analysis
MLB Best Bets: Predictions, Odds, for Reds vs. Diamondbacks, Athletics vs. Red Sox for June 14, 2022.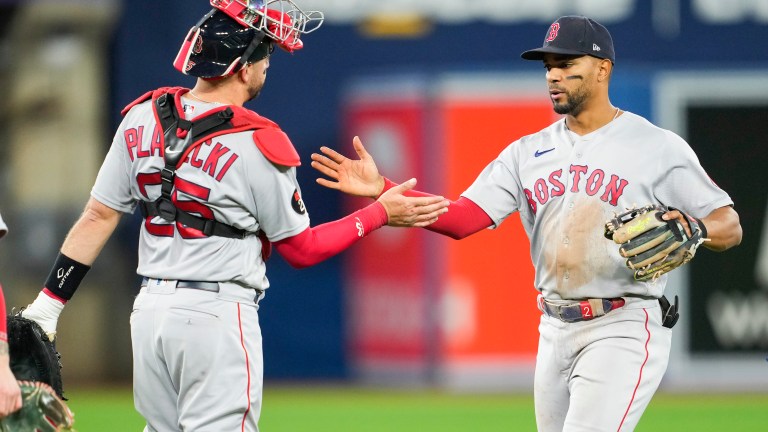 We won our baseball bet! That was about it yesterday, as our sprinkles on the Celtics and Oregon State did not do well.
We took the Twins as our favorite bet of the day, as an underdog at +105, and they beat the Mariners 3-2. I expected more runs scored off Flexen, but nonetheless the Twins were able to pull through.
We took the Celtics money line last night, as I expected a big Warriors win or a Celtics win. Steph Curry didn't make a three-pointer, yet the Warriors still won. Tough game, Boston.
We took the Oregon State Beavers to beat Auburn, and it was down to the wire at the end before Auburn finally closed it out. That was a tough one, as I had a future on Oregon State to win it all.
We move forward with two MLB Best Bets today. It should be noted that I did have three picks, but I changed it to two. I took the Padres vs. Cubs over 9.5 early this morning, but that line has since moved to 11 with the projection of heavy winds blowing out to center field.
I would not take this line at 11, as now the value is practically gone. If you can somehow find 9.5, or even 10, it's a solid pick in my opinion.
Let's get to today's picks.
2022 MLB Regular Season Record: 96-77 (55%) +13.15 units
Subscribe to my New Gambling/Fantasy Baseball Podcast: Not Gambling Advice
Cincinnati Reds @ Arizona Diamondbacks: 9:40 PM EST
Tyler Mahle (RHP, Reds) [2-5, 5.07 ERA, 1.36 WHIP, 65.2 IP, 74 K, 30 BB]
Zach Davies (RHP, Diamondbacks) [2-3, 4.21 ERA, 1.24 WHIP, 62 IP, 50 K, 22 BB]
We start in Arizona for the second game of a three-game set. The Reds pulled out the 5-4 victory last night after a late rally in the fifth and sixth inning. The Reds went down early before battling back against Merril Kelly. Today's game will be a rematch of the June 9atchup, where the Diamondbacks won 5-4.
The Reds were at home in that game, which is certainly an advantage, but it's not for Tyler Mahle. Mahle's home/road splits were harsh last season, as he couldn't figure out how to pitch at Great American Ballpark. The splits are similar this year, but I expect those to revert closer to last year's numbers.
Mahle is a fly-ball pitcher, so working at Great American Ballpark doesn't help, as it's the number one ballpark for offense. Chase Field has vast outfields, so extra-base hits usually trend upwards while home runs trend in the opposite direction. That bodes well for Mahle, as he's allowed five of his seven home runs at home this season.
This matchup took place a week ago, where Mahle threw six dominant innings, striking out 10 in the process. Zach Davies pitched reasonably well, allowing three runs in six innings. Now that Mahle is on the road, I expect an even better outing from him, while I can't say the same about Zach Davies.
Since May 31, two weeks from today, the Reds rank 15th in wRC+ against right-handed pitching while the Diamondbacks rank 25th.
This Reds offense will face Zach Davies, an objectively worse pitcher than Tyler Mahle. While Davies's results have been better, I don't see them lasting. While his xERA is solid at 3.53, his FIP and xFIP sit near his ERA. He had a 5.78 ERA last year, and I think he's closer to that guy than an improved version.
Davies also has issues pitching at home. He had a 6.48 ERA at Chase Field last year compared to a 4.83 ERA on the road, and now he has an ERA of 4.50 at home and a 3.94 ERA on the road. It's not the ERA, the opponent's batting average is higher, and he has more walks and fewer strikeouts at home.
Jonathan India will also return to the diamond, which will be a massive boost for this Reds offense.
Both bullpens are dreadful, with the Reds being the worst in the league. With the late-inning heroics from the Reds' offense, I feel like it's the Diamondbacks' turn for some magic of their own in the later innings. For that reason, I'll isolate this starting pitching matchup and take the Red's first five innings money line. The great thing is, if it's tied after five innings, we get a push.
The Pick: Cincinnati Reds First 5 Innings ML (-110)
1.10 Units to win 1 Unit
____________
Oakland Athletics @ Boston Red Sox: 7:10 PM EST
Jared Koenig (LHP, A's) [0-1, 9.00 ERA, 1.75 WHIP, 4 IP, 3 K, 2 BB]
Nick Pivetta (RHP, Red Sox) [5-5, 3.78 ERA, 1.14 WHIP, 66.2 IP, 69 K, 23 BB]
We head to Fenway Park for the first game of a three-game set. I'll make this short and sweet because this should be all Red Sox.
First, you do not want to face the Red Sox as a left-handed pitcher. In the last three weeks, the Red Sox have the fourth-best wRC+ against left-handed pitching at 160. If we look at the entire month, from May 13 to June 13, the Red Sox have a 143 wRC+ against southpaws.
Koenig made the first start of his career against the Braves and was roughed up for four earned runs in four innings of work. The Braves have been similarly lethal against left-handed pitching lately, and now poor Jared Koenig has to face the Red Sox at Fenway Park.
The Red Sox are at their best, hitting at Fenway Park. They have a .757 Team OPS at Fenway this season versus a .702 OPS on the road.
While Oakland's offense is better on the road, they still are not very good. They have the worst Team OPS against right-handed pitching in the league at .595. Over the past month, they sit in 19th in wRC+ against right-handed pitching on the road.
Pivetta dominated them in his last start, throwing seven innings of shutout ball. I like what I see from Pivetta lately. Even in his previous start, where he allowed four runs, he still had ten strikeouts. He's a tough pitcher to handle when he's throwing strikes and has confidence in his stuff.
In 46 PA against the A's current roster, Pivetta is rocking a 34.8% K rate with a .095 batting average against.
The total of this game is at 9.5, making me think the Red Sox are about to have a field day on offense. I don't see the A's scoring much as they can't hit a right-hander and have zero success against Pivetta. I'm tempted to ladder the Red Sox but will stick with the full game spread at -108 on Fanduel.
A "ladder" is betting the Red Sox to win at -1.5, -2.5 (+125), -3.5 (+180) and so on. If that value was better, I'd go for it. But seeing how low those are makes me think the Red Sox handles the A's with ease.
The Pick: Boston Red Sox -1.5 (-108)
1.08 Units to Win 1 Unit.
____________
I've written up a quick guide with critical terms and helpful tips.