Analysis
MLB Best Bets: Predictions, Odds, for Minnesota Twins vs. Seattle Mariners for June 13, 2022.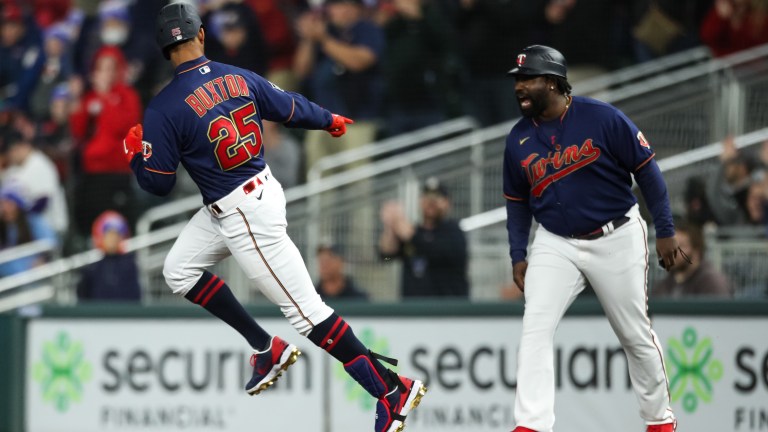 We made it out exactly even yesterday on our MLB Best Bets, which could be considered a positive?
We took the Orioles as an underdog, and they won big 10-7. The Orioles got out to a big lead early and held the Royals in the later innings.
We took the under in Reds v. Cardinals through the first five innings, which ended up blowing up in our faces. Neither pitcher fared well, and plenty of runs were scored.
That tweet is how I feel about the slate of MLB games today. Every favorite is widely overpriced, yet not many underdogs seem to have a real shot. When I look at the totals, most seem pretty spot on.
I'll have one MLB Best Bet for you today, with two more plays in college baseball and the NBA.
2022 MLB Regular Season Record: 95-77 (55%) +12.10 units
Subscribe to my New Gambling/Fantasy Baseball Podcast: Not Gambling Advice
Minnesota Twins @ Seattle Mariners: 10:10 PM EST
Chris Archer (RHP, Twins) [1-2, 3.65 ERA, 1.33 WHIP, 44.1 IP, 34 K, 21 BB]
Chris Flexen (RHP, Mariners) [2-7, 4.35 ERA, 1.39 WHIP, 62 IP, 42 K, 21 BB]
We head to Seattle for the first game of a three-game set. Like the Orioles game yesterday, I believe the wrong team is favored in this matchup. I think the Twins have every advantage except for the home field, which shouldn't make that much of a difference, even though the Mariners are 13-12 at home.
The Mariners are also just 6-15 as favorites this year, and they'll face a Twins offense that's humming now. In the last two weeks, the Twins rank third in wRC+ at 144 against right-handed pitching. The best four hitters in the Twins lineup, Buxton, Correa, Polanco, and Arraez, all have an OPS over 1.000 in the past seven days.
This offense will face Chris Flexen, a candidate due for regression. Flexen does not have awe-inspiring stuff, using a combination of a four-seam fastball, a cutter, and a changeup. He throws a curveball every once in a while, and opponents have a .634 batting average against the pitch. He probably shouldn't throw that anymore.
Flexen's 4.35 ERA isn't that bad, but his 5.33 xERA puts him in the 13th percentile among starting pitchers. He also has a 4.73 FIP and 4.98 xFIP. Regression is coming for Flexen, and I think it begins today against one of the best offenses right now against right-handed pitching.
The Twins are one of the best fastball-hitting teams in the majors, and since nearly 80% of what Flexen throws are either fastballs or cutters, expect a big day from the Twins offense.
Opposing Flexen will be Chris Archer, who seems to have found a home in Minnesota. Archer has bounced around these past few seasons but appears to be settling in nicely. His results have been stellar so far, but he, too, is due for some regression. His 5.23 xERA puts him in the 15th percentile, just a tick above Flexen.
While regression is coming for Archer, I don't see it coming today. Ty France should get his own, but the rest of the lineup has struggled mightily against the slider this year. That's Archer's main pitch; he throws it 44.5% of the time with a .207 batting average against it.
I think the Twins can win through the first five innings, but they also have the bullpen advantage. Paul Sewald, the most used Mariners reliever, has pitched the past two games, so he most likely won't be available. Seattle comes into this game with the ninth-worst bullpen ERA in the sport.
The Twins entered this game with the 16th-best bullpen ERA but were able to rest Duran, Pagan, Megill, and Cotton, their four best relievers.
The Twins bats could be weirdly cold in the beginning due to traveling from Minnesota to Seattle without an off-day; that's the only thing keeping me from a first five innings bet. I'll play the Twins on the money line through the whole game, as I believe they have every advantage except home field.
The Pick: Minnesota Twins ML (+105)
1 Unit to win 1.05 Units
______________
Bonus Plays
Oregon State ML (-150) vs. Auburn (.75 U to win 0.5 U)
Boston Celtics ML (+145) vs. Warriors (0.5 U to win 0.725 U)
I've written up a quick guide with critical terms and helpful tips.