Analysis
MLB Best Bets: Predictions, Odds for Guardians vs. Twins, Tigers vs. Giants, Orioles vs. Mariners for June 29, 2022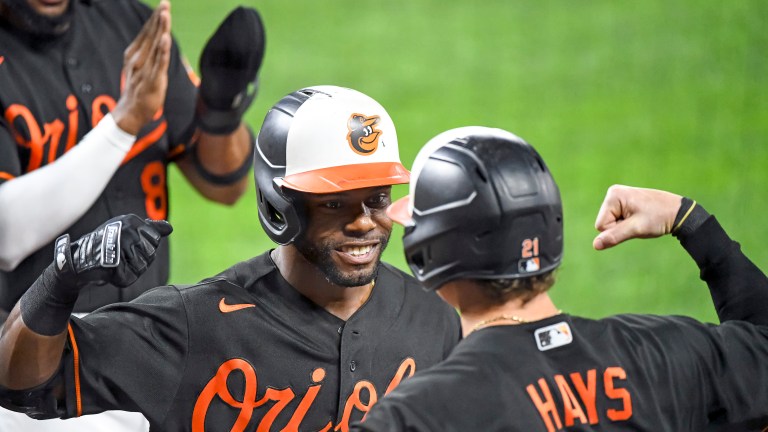 We had another positive day yesterday! It should have been more, but the Tigers squeaked by a run in the eighth inning for a push on the under. The Nationals dominated behind Patrick Corbin, a sentence not normally said.
Today, I have three MLB Best Bets for you. All 30 teams play today, so we have an awesome slate of baseball games to watch.
We have been profitable in five of the last seven days, so let's get a bit risky today.
2022 MLB Regular Season Record: 116-93 (55%) +15.64 units
Subscribe to my New Gambling/Fantasy Baseball Podcast: Not Gambling Advice
Minnesota Twins vs. Cleveland Guardians: 7:05 PM EST
Dylan Bundy (RHP, Twins) [4-4, 4.80 ERA, 1.28 WHIP, 60 IP, 46 K, 12 BB]
Cal Quantrill (RHP, Guardians) [4-4, 3.76 ERA, 1.27 WHIP, 76.2 IP, 48 K, 25 BB]
You know what day it is. We head to Cleveland for the fourth game of a five-game set. We don't normally see five-game series, but they split a doubleheader yesterday. Both bullpens are taxed so this should be decided by how long these starting pitchers can go. These two teams played each other just last week, but neither offense has faced these starters this season. This should be a fun one.
Let's talk about our king, Cal Quantrill. While Quantrill has experienced his worst month of the season with a 4.30 ERA, he's coming off a solid start against a potent Red Sox lineup. He'll have another tough test today, as the Twins have the third-best wRC+ against right-handed pitching in June. However, when we shorten that sample to the past two weeks, they drop to 11th.
The best version of Cal Quantrill is at home, not just this season, but throughout his career. This season, he's 3-0 with a 3.21 ERA at home versus a 4.41 ERA and a 1-4 record on the road. He has both a higher strikeout rate and lower walk rate at home, and he's had success against this Twins' current roster.
In 64 PA against the Twins, he holds a .158 opponent batting average, a .320 xwOBA, and a .418 xSLG while striking out 21.9% of batters. Jorge Polanco will return from injury today, but he is 0-12 with four strikeouts against Quantrill. The top of the lineup, Arraez, Correa, Buxton, Polanco, and Kepler is a combined 6-42 (.142 AVG) with 11 strikeouts and two extra-base hits. With Quantrill's dominance against the better part of the lineup combined with his home acumen, I like his matchup a lot today.
Opposing Quantrill will be Dylan Bundy, who's had his ups and downs this season. He's put up back-to-back excellent starts against the Diamondbacks and Rockies at home. Neither of those two offenses stacks up to the Guardians, and he's rocking a 4.87 ERA in June because he was torched by the Yankees and Blue Jays.
Bundy has some severe home/road splits. In home games, he's been fantastic, rocking a 2.10 ERA and holding opponents to a .200 batting average. On the road, his ERA balloons to 6.82, and opponents are hitting .315 against him. The Cleveland offense against right-handed pitching is middle of the pack, but they love righties with a fastball/slider combination, and those are Bundy's two main pitches. He throws a fastball 39.1% of the time and his slider 22.5% of the time to combine for a 61.6% usage rate.
While both bullpens have been taxed lately, I still think the Guardians have the advantage. The Guardians sit with the 8th best bullpen ERA while the Twins sit at 15th.
We've also seen some interesting line movements. The Twins and Guardians opened at -110, and the line has yet to move even with 93% of the money coming in on the Twins at the time of writing. With all of these factors, I'm rolling with the Guardians.
The Pick: Cleveland Guardians ML (-110)
1.1 Units to Win 1 Unit
____________
Detroit Tigers vs. San Francisco Giants: 3:45 PM EST
Rony Garcia (RHP, Tigers) [2-2, 4.57 ERA, 1.04 WHIP, 43.1 IP, 44 K, 11 BB]
Alex Wood (LHP, Giants) [5-6, 5.05 ERA, 1.37 WHIP, 67.2 IP, 73 K, 20 BB]
We head to San Francisco for the final game of a two-game set. We bet the under in last night's game, and after watching, I felt the Tigers played just as well if not better, even though they ended up losing 4-3. Now, oddsmakers have made the Giants -215 favorites with a reeling Alex Wood against a Tigers team that's beaten up lefties. I'm about to get really dangerous.
Starting for the Tigers will be Rony Garcia, who has pitched decently well this season. By the numbers, he's due for some major regression, ranking in the first percentile in xERA. While I certainly don't expect him to dominate, I do expect a solid outing from him today. Unlike most pitchers, the best version of Rony Garcia has been on the road this season, putting up a 3.18 ERA in 17 innings on the road versus a 5.47 ERA in 26.1 innings at home.
In the past two weeks, this Giants' offense has been poor against right-handed pitching at home. They rank 24th in wRC+ (68) with a .193/.258/.319 slash line. Regardless of the type of arm throwing, the Giants rank 13th in wRC+ versus the Tigers at 17th in the last two weeks. That's not much of an edge.
Facing Garcia will be Alex Wood, who does not look like the Alex Wood of last year. While he has performed better at home this season, he's rocking a 5.47 ERA in June and he was just shelled by the Braves for six earned runs in one inning. The Tigers are no slouches against southpaws lately. In the past two weeks, they rank 7th in wRC+ with a .308/.346/.486 slashline. That's counting the Carlos Rodon start from yesterday, who is a far better pitcher than Alex Wood currently is.
While both bullpens are strong, with how the game worked out yesterday, the Tigers have the advantage. The Giants used their three best arms after Rodon yesterday to seal the deal, and the Tigers were able to get two runs against them. If they come back in today, the Tigers will be familiar. On the other side, the Tigers didn't use their two best arms, Michael Fulmer or Gregory Soto.
When I said the Tigers played better than the Giants yesterday, I mean they hit the ball much harder. They had 12 balls registered over 95 MPH while the Giants only had five. The Giants got out to an early lead on a bloop single from Longoria, and Carlos Rodon was able to hold it down. I don't see the same happening today.
The Giants are getting most of the money, which makes sense. The Giants are the better team at home, and most expect them to sweep the two-game series. Baseball is weird, and more often than not, two-game series are often split. With how high the money line is for the Tigers, and how much I want to fade Alex Wood at the moment, give me the Tigers.
The Pick: Detroit Tigers ML (+185) Play to +160
1.0 Units to Win 1.85 Units
________
Baltimore Orioles vs. Seattle Mariners: 4:10 PM EST
Austin Voth (RHP, Orioles) [0-0, 3.00 ERA, 1.44 WHIP, 9 IP, 10 K, 4 BB]
Chris Flexen (RHP, Mariners) [3-8, 4.31 ERA, 1.42 WHIP, 77.1 IP, 55 K, 27 BB]
We head to Seattle for the final game of a three-game set. The Orioles trounced the Mariners in the first game, winning 9-2. The Mariners won yesterday's matchup 2-0 behind another fantastic outing from Robbie Ray. Chris Flexen is no Robbie Ray, and in my opinion, he's not even as good as Goerge Kirby. In no way should the Mariners be favorites today, as they can't hit water if they fell off a boat.
Since Ty France went on the IL, this lineup has not been the same. In the last six games, since they put up 9 runs against the A's, they've averaged 2.67 runs per game. They aren't hitting the ball hard, and without a big-time double from the Jesse Winker, they would have been shut out.
The Orioles are the better team at the moment in my eye. They have the better bullpen, better offense, and have been playing better than the Mariners. While both have won five out of their last seven games, the Mariners have won against a reeling Angels team and a series against Oakland. I don't put much stock into those wins, and if you've been watching this series closely, the Mariners just don't look good.
I also like the familairy factor of the Orioles offense against Chris Flexen. While Flexen is slightly better at home, he threw five innings and allowed three runs to the Orioles on June 2. The Orioles hit eight balls against him over 95 MPH but only manufactured three runs. I think they get more today, as the Orioles have been at their best offensively on the road and against right-handed pitching.
Austin Voth will get the ball for the Orioles, who has had some decent success with the Orioles so far. He came over a few weeks ago from the Nationals, but he most likely won't go longer than 2-3 innings. He'll be backed up by the fourth-best bullpen in terms of ERA, and that same bullpen has only had to throw 1.2 innings. Keegan Akin did throw 3.1 innings, but he is a swingman so I didn't count him in that stat.
With more money on the Mariners, I can't fathom taking them as a -140 favorite. The Orioles have been the third most profitable team this year on the money line. Give me the Orioles to win this game and take two out of three from the Mariners.
The Pick: Baltimore Orioles ML (+120)
1.0 Units to Win 1.2 Units
____________
I've written up a quick guide with critical terms and helpful tips.