Analysis
MLB Best Bets Today: Predictions, Odds for Padres vs. Cardinals, Twins vs. Tigers for June 1, 2022.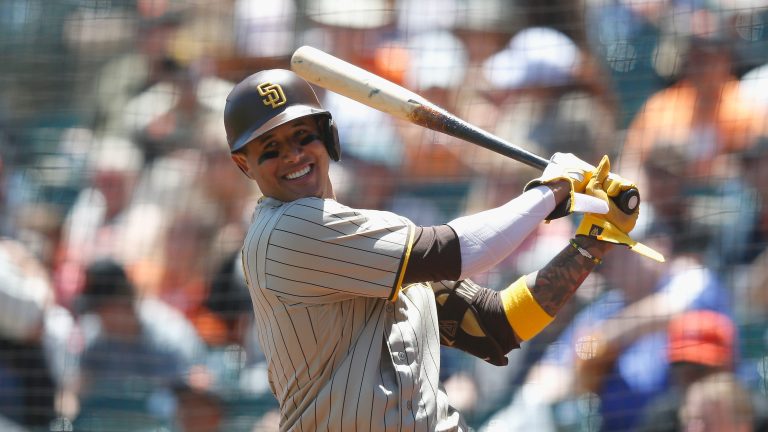 Another 1-1 day yesterday, but I feel the tides are beginning to turn.
We had the Guardians money line yesterday, and they crushed the Royals 8-3. We put our faith in Cal Quantrill, and he delivered yet again.
We took the Braves spread yesterday, and truthfully, I fell asleep with my television on the Braves game. It was 6-2 after the top of the sixth, so I thought it was safe to close my eyes. Nope. The Braves bullpen, which ranked number 1 in FIP going into the game, blew it against the Diamondbacks.
Before I start giving out three picks, I'm switching to two for a while until we get on a hot streak. I think that starts today with these two MLB Best Bets.
2022 MLB Regular Season Record: 79-67 (54%) +6.36 units
Subscribe to my New Gambling/Fantasy Baseball Podcast: Not Gambling Advice.
San Diego Padres @ St. Louis Cardinals: 1:15 PM EST
Yu Darvish (RHP, Padres) [4-2, 3.76 ERA, 1.08 WHIP, 52.2 IP, 44 K, 13 BB]
Dakota Hudson (RHP, Cardinals) [3-2, 3.22 ERA, 1.41 WHIP, 44.2 IP, 25 K, 23 BB]
We start in St. Louis for the final game of a three-game set. This game is on the early side after a 10-inning affair where the Cardinals won on an Albert Pujols sac-fly. The Cardinals won the first two games, and I have a hard time believing they can finish the sweep with the starting pitching matchup favoring the Padres.
The Padres are one of the best road teams in baseball but have dropped the first two on the road against the Cardinals. After the Dodgers and Yankees, they have the best record on the road at 17-9, and it was the best before dropping the first two games.
Yu Darvish will get the ball for San Diego, who's been fantastic against the Cardinals in his career. This will be his first start against them this year, but he should have himself a day if history repeats itself. Last season, he faced them once at Busch Stadium, throwing seven shutout innings while only allowing three hits.
In a large sample of 143 PA against the Cardinals' current roster, he's held a .271 xwOBA, a .241 opponent batting average, and a .381 xSLG. He also sports an impressive 31.4% strikeout rate against them.
While his ERA on the road is concerning, it's widely inflated by his start on April 12 against the Giants, where he allowed nine earned runs in 1.2 innings.
We should expect to see this version of Darvish moving forward. He's throwing harder than last year, and he has a 3.86 ERA, 3.31 FIP, and a 4.04 xFIP.
It's hard to know what to expect from Dakota Hudson. His results so far have been solid, as he's rocking a 3.22 ERA over nine starts. However, Hudson is a popular candidate for regression, as his advanced numbers are terrible.
Hudson has maintained success with a 5.61 xERA, a 4.86 FIP, and a 4.84 xFIP. It's hard to maintain dominance with underlying metrics such as those.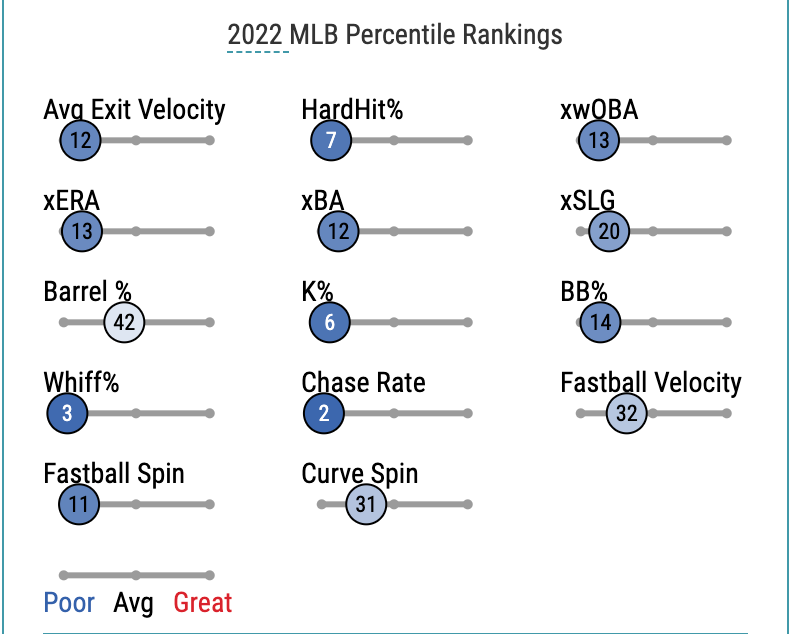 As you can see, he doesn't do anything at an even average level. His command is spotty, leading to almost as many walks as strikeouts. Hitters are making consistent hard contact, and he's not getting hitters to chase. That luck can only last so long, and I think the Padres can get it done after two straight losses.
We've seen some significant line movement. Bettors jumped on the Padres as soon as the line opened, and the Padres went from short underdogs to -125 favorites.
I think the Padres should be clear favorites in this one, so I'll tail them at -125.
The Pick: San Diego Padres ML (-125)
________________
Minnesota Twins @ Detroit Tigers: 7:10 PM EST
Bailey Ober (RHP, Twins) [1-1, 3.25 ERA, 1.23 WHIP, 27.2 IP, 25 K, 7 BB]
Tarik Skubal (LHP, Tigers) [3-2, 2.44 ERA, 1.03 WHIP, 51.2 IP, 55 K, 9 BB]
We head to Detroit for the fourth and final game of a four-game series. The Tigers have won two of three and now have their best pitcher on the mound in Tarik Skubal. Opposing Skubal will be Bailey Ober, who has been electric on the road this year and is shaping into a solid option for the Twins.
This should be a pitcher's duel today, as both pitchers are excellent at limiting free passes and getting strikeouts. This year, the Tigers' bullpen has been their saving grace, while the Twins have a slightly above average bullpen.
The Tigers' offense is at a low point. They have the lowest Hard-Hit rate in the league, and they have the second-lowest OPS against right-handed pitching at .595. Robbie Grossman and Austin Medows, two left-handed bats who could shoulder the load against righties, are on the IL.
They'll face Bailey Ober, who will challenge them to hit the ball. Ober's greatest strength is his command, only allowing seven walks on the season. This is a pattern for Ober, as he was in the 94th percentile in walk rate last year.
Through 41 PA against the Tigers current roster, Ober holds a .284 xwOBA, a .229 xBA, and a .335 xSLG. Through 73 PA against the Twins current roster, Skubal has a .311 xwOBA, a .232 xBA, and a .444 xSLG. Those numbers are all above average in those samples except for Skubal's xSLG.
The Twins will get Tarik Skubal, and while they did beat him up in his last start, I think things will be different this time around. The Twin's offense is without Carlos Correa after testing positive for COVID, and Max Kepler, Jorge Polanco, and Luis Arraez perform worse against left-handed pitchers. Byron Buxton does not look like himself either, recording a .331 OPS in his last 15 days.
The last time this matchup happened, the Twins won 7-1, so this game would have gone over by a half a run. I don't see this Twins offense putting up a similar type of performance, and the Tigers can't hit anything right now.
By Statcast Park Factor, Comerica Park ranks as the fifth-best park for pitchers, and the under is 15-10-2 this year. The Tigers have the second-ranked bullpen ERA while the Twins sit at 14th.
I'll take the under 7.5 with confidence.
The Pick: Twins vs. Tigers Under 7.5 (-110)
________________
I've written up a quick guide with critical terms and helpful tips.