Analysis
MLB Best Bet: Wild Card Game 2, Bonus Future Pick, October 4, 2023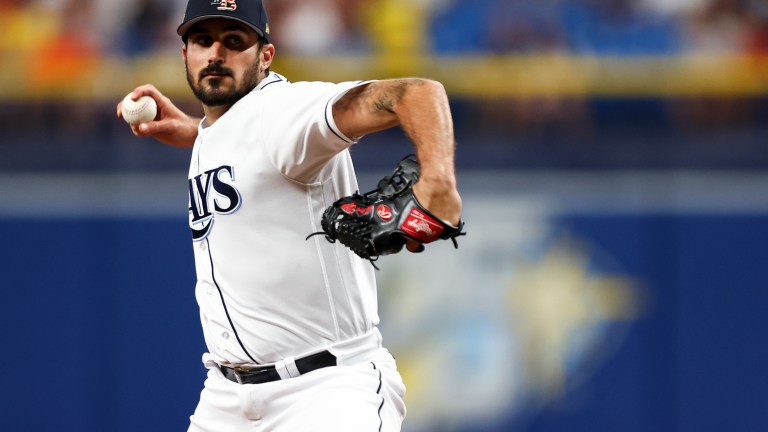 The Twins!
A fantastic pitching performance from Pablo Lopez and a dominant showing from the bullpen gave the Twins the 3-1 win and a 1-0 lead in the best of three series.
We are one win away from cashing our Twins' future, but the work is not done yet. Let's take a look at game two. Also, I put in a bonus future at the bottom.
Check out my MLB future on this series for more data.
2023 MLB Regular Season: 154-165 (-11.66 U)
2023 MLB Playoffs: 1-0 (+0.93 U)
Toronto Blue Jays vs. Minnesota Twins @ 4:30 PM EST
Pitching Matchup:
Sonny Gray: 2.79 ERA, 3.66 xERA, 2.83 FIP, 3.65 xFIP, 3.95 SIERA
Jose Berrios: 3.65 ERA, 4.51 xERA, 4.00 FIP, 4.01 xFIP, 4.08 SIERA
In game one, the Blue Jays had the pitching advantage. Gausman had the worst matchup, but all things even, Gausman is the superior pitcher to Lopez. The Twins have the better starter in this game, and many of the advantages we discussed yesterday hold.
From a production standpoint, Sonny Gray has been better than Pablo Lopez this season. Still, he is consistently dinged regarding peripherals that measure contact quality, like xERA and SIERA. He has a higher Hard-Hit rate than Lopez and a lower strikeout rate. However, he hedges this with a ground-ball rate that is 3% higher than Lopez. While he allows more base-runners, he can get his double-plays while being far less susceptible to home runs. He's only allowed eight of them this season compared to 24 for Lopez.
Lopez didn't have the greatest resume against the Blue Jays going into this game, but credit to him, he showed up. Gray not only is a great pitcher, but in his lone start against the Blue Jays, he only allowed one run through five innings in Toronto. Gray has slightly worse stats on the road and still pitched to a 1.86 ERA and 2.47 FIP in that game.
Lopez and Gray work through hitters differently but have similar splits. Gray has been better to both lefties and righties than Lopez from an OPS standpoint, but Gray's worse split is against lefties. I feel like I'm repeating myself, and I apologize if it sounds redundant. The Jays only have three to four lefties they can deploy. Brandon Belt, Daulton Varsho, Kevin Keirmaier, and Cavan Biggio. Belt is the only above-average hitter in that group, and he's 0-8 with three strikeouts against Gray.
Gray only has one start against the Jays this season, but he's faced these hitters plenty of times. We have a 112 PA sample size, holding this Jay's current roster to a .189 AVG, a .349 xSLG, and a .303 xwOBA.
Gray has four starts under his belt in the post-season, pitching to a 2.95 ERA. Combine that with a great matchup backed by a history of success, preferring pitching at Target Field, and his minuscule 1.80 ERA pitching at home; he should dominate.
Berrios is interesting. A former Twin, the organization knows him, and I'd like to think he knows the Twins, but he doesn't know this bunch. The Twins have plenty of newer players, so the familiarity should benefit the Twins over Berrios. However, when Berrios has seen these Twins bats, he's done exceptionally well.
He made one start against them on May 28, tossing 5.2 innings of scoreless baseball. He's tallied 75 PA against this Twins current roster, and the results have been fantastic. The opponent average against is .161, the xSLG is .247, and the xwOBA is .259. He's also been unreal during the day this year, posting an ERA under two.
He has a similar issue that Gausman has against lefties, posting a .774 OPS against versus a .616 OPS against righties. We've seen the Twins deploy five or more lefties, and they have Royce Lewis. I think Sonny Gray throws five innings of 0-1 run ball, but I can see Berrios having a similar, if not better, day than Kevin Gausman. I would put his line at five innings of two-run ball, a step above what Gausman did yesterday.
That's why I bet on the under. The bullpens have enough rest to continue to be effective as they were yesterday, and I think this is a 2-1 game after five innings with the Twins in the lead; then it's a battle of bullpens.
The Twins come in with the second-best SIERA in the bullpen since August 1, but the Blue Jays have had the better bullpen over the entire season. Since August 1, they have had the same ERA at 3.85, ranking in the top ten. Both teams have bridge starters they can bring in at the first sign of trouble and plenty of high-powered arms to get them through the game.
Against right-handed pitching at home this season, the Twins are the third-best team in baseball by wRC+ at 124, only trailing the Braves and the Rangers. Against right-handed pitching on the road this season, the Blue Jays have a 107 wRC+. The Twins have the offensive advantage regardless of the park, posting a 111 wRC+ compared to the Blue Jays at 106 against righties this year.
The Twins should be -140 in this game, and the total should be 7.5. These are playable at those numbers.
The Pick: Minnesota Twins ML (-130) Risk 1 U, Under 8 (-108) Risk 1 U
Bonus Future
Rays to Win Series Over Rangers (+210) Risk 0.5 U
This is me betting on the Rays today without laying the -160 price. I actually like them better tomorrow, with Aaron Civale going up against Jon Gray.
I want to grab value when I can, and I believe we have it in this one. The Rays played a very uncharacteristic game yesterday by committing four errors. I think of it like turnovers in the NFL. The bats didn't show up either, as Jordan Montgomery moved through them quickly. Rather than giving up on them, I will chalk that one up as a bad game. That performance was very unlike them yesterday, and it's not as if the Rangers bats were prolific.
The Rays had a .227 xBA as a team, while the Rangers sat at .206. While the Rays definitely did not perform at the plate, I wasn't impressed enough about the Rangers to fully buy in yet. I still think the Rays have the better starter in game two and the bullpen advantage. If they write those wrongs today, they'll be the favorite in game three, and we can adjust based on what we see today.
This is just a half-unit play because it's very possible the Rays bats are dead. I saw zero signs of life from them yesterday. Nathan Eovaldi is a wild card. He didn't look healthy at the end of the year, posting a 9.30 ERA in September. He does have excellent numbers against the Rays, and he could flip a switch and look like his dominant self. I lean more toward him struggling in this one; I think the Rays pull it out.
If they win today, anything can happen in game three. Like Kevin Millar said, "Don't let us win tonight". This play is actionable at +200 or higher.