Interview
JB Exclusive: Jack Leiter Discusses His Professional Debut
One of the most exciting pitching prospects in baseball joined The Call Up to discuss the start to his professional career.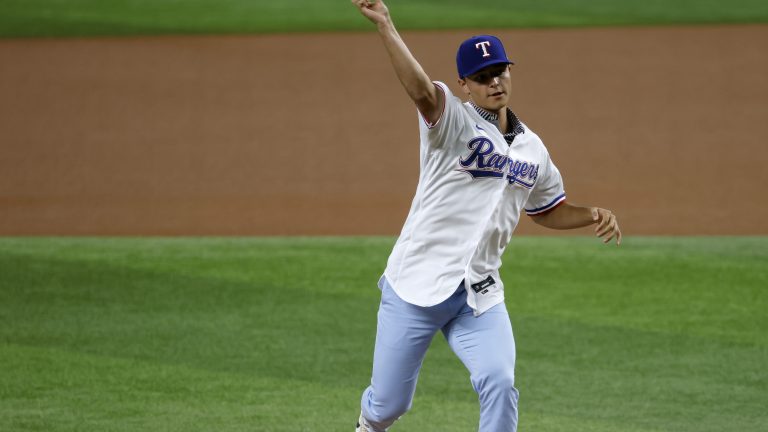 There have been few prospects in recent memory with more fanfare and notoriety than Rangers top prospect Jack Leiter. In just a little over a year, Leiter threw the first regular season no-hitter for Vanderbilt in 50 years, was named a unanimous All-American, heard his name called second overall in the 2021 MLB Draft, and graced the cover of Baseball America's latest edition.
If you met Jack, you wouldn't know that he's one of baseball's most highly-regarded and well-known prospects. He's soft spoken and humble, but conducts himself like a 10-year veteran. Above all of the accolades and notoriety, Jack just wants to compete. The Rangers recognized Leiter's maturity on and off the mound and assigned him to Double-A Frisco to start his professional career.
In that first outing for the Frisco RoughRiders, Leiter was dominant, striking out seven batters in three innings of one-run ball. Four strikeouts came on his slider, while the remaining three were on the fastball. Three innings (61 pitches) may seem like a short outing, but Leiter knows the drill at the professional level. Still, he is incredibly eager to go deep into ballgames.
"Obviously pro ball is different than college," Leiter said on the Call Up Podcast last week. "As someone who really enjoyed going deep into games in college, hopefully we can get to that point as soon as possible."
Leiter's first start was a great tone-setter for his season as he aims to ramp up his workload. The powerful right-hander sat between 95-97 miles-per-hour with his fastball during Saturday's outing, going to the pitch 32 times. Leiter mixed in his slider and curveball 15 and 14 times, respectively.
On top of getting into game shape physically, as well as getting his mechanics in sync, Leiter was focused on improving his feel for his slider and changeup during Spring Training.
"When I was at Vanderbilt, the slider was a little bit inconsistent," the Rangers top prospect said. "I gave up a few home runs when it just spun and hung up over the middle of the plate, so I am trying to eliminate those hangers with a more consistent feel and more consistent shape."
It's probably safe to say that Leiter had both the shape and feel for his slider in his first outing, as 11 of the 15 sliders he threw resulted in a called or swinging strike. We didn't see Leiter go to the changeup at all on Saturday, but the 21-year-old mentioned his desire to continue to develop his feel for the pitch and get the shape where he wants it.
In college, Leiter unsurprisingly threw his plus fastball more than 60 percent of the time. With the aforementioned inconsistency of the slider, Leiter went to his curveball for 21 percent of his offerings, slider at 12 percent and changeup at four percent. All of Leiter's offerings racked up at least a 32 percent whiff rate or better, with his slider leading the way by drawing 47 percent whiffs.
Along with the unteachable ability to throw his fastball in the upper 90's with a wipeout breaking ball, Leiter attributes his advanced mental approach to the game to a lot of his success on the mound. Jack's father, Al Leiter–a 19-year MLB vet and two-time All-Star–played a big part in the experienced mindset that his son carries with him, and there is one specific mantra that echoes in his mind.
"A pitcher's job is to be mentally and physically prepared, to execute a quality pitch consecutively without letting outside distractions affect you until the manager takes the ball or the game is over."
It's the field dominance and moxie paired with the soft-spoken and humble off-the-field nature from Leiter that just wins baseball fans over. The Frisco RoughRiders wisely played right into that by selling the "Jack Pack," which included seats by the bullpen for his first start and a $10 concessions credit for $22 (Leiter's jersey number).
No matter who drafted Leiter, he would have surely become a fan-favorite, but the New Jersey native is thrilled to be a Texas Ranger and is extremely encouraged by the direction of the franchise.
"What the Rangers are doing is really exciting for the fan base and for Texas as a whole," Leiter said.
"Chris Young [General Manager], he was a pitcher in the big leagues, he won a World Series, knows what it takes. Every move, every decision that he makes, there's a lot of trust and you can see it from the top-down. Everyone wants to win."