Analysis
Will Josh Bell Decline His Player Option To Test Free Agency?
In the coming days, Josh Bell will have to decide if he wants to pick up his player option and remain with the Marlins in 2024.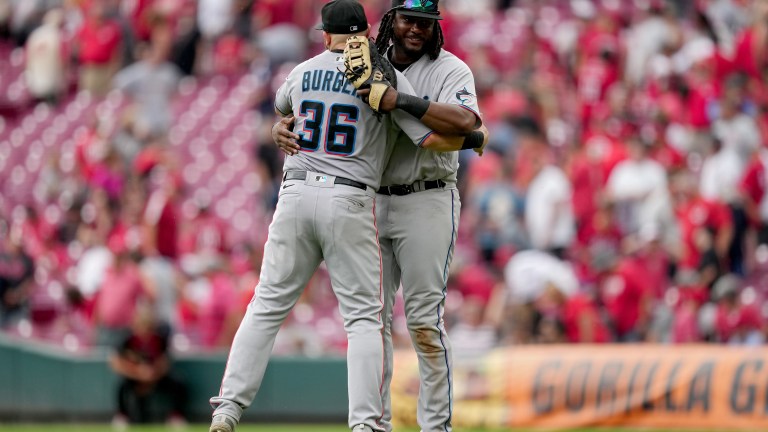 The start to Josh Bell's tenure in Cleveland, coming off an offseason where he signed a two-year, $33 million contract, was poor, to say the least. What made it look worse was the fact that the second year of the deal was a player option – one that he now needs to decide whether he wants to accept or not.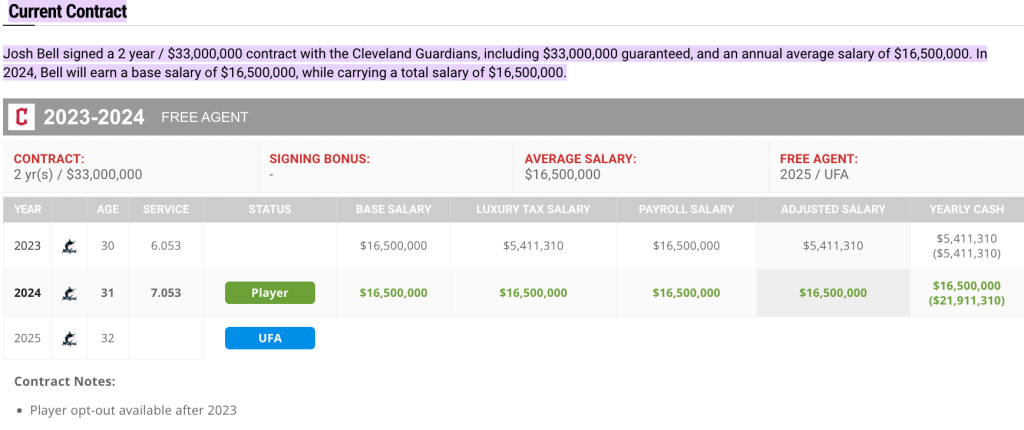 The difference now is that he is no longer a Guardian. Bell needs to come to a resolution as to whether Miami is a place he wants to spend another year after being acquired at this year's deadline.
With his option totaling $16.5 million for the upcoming season, you'd be hard-pressed to say he will decline such a substantial amount of money – more so if you look at how the first half of his year went prior to the trade. However, with the turnaround he had once he arrived in South Florida, with the help of Marlins hitting coaches Brant Brown, John Mabry, and Jason Hart, Bell was able to regain his Pittsburgh form that eventually led to him receiving the two-year guarantee in the first place.
As I mentioned previously, and as was well documented early on by the Cleveland fan base, Josh Bell had a sluggish start to the 2023 season. From Opening Day to his last day in Cleveland on July 31, Bell was slashing .233/.318/.701 with 11 home runs and 48 RBIs.
Once Miami became his new home, however, he went on to hit .270/.338/.480, matched his home run total with 11 and drove in 26.
Given the weak upcoming free-agent class, highlighted by Shohei Ohtani and Cody Bellinger, Josh Bell finds himself comfortably in the next tier of potentially available players, alongside teammate Jorge Soler, who also has a player option he needs to make a decision on; Matt Chapman; and Jeimer Candelario.
While we usually wouldn't expect those names to be "top commodities," that is the situation we will find ourselves in once the World Series finishes and teams begin preparing their rosters for 2024.
Whether or not the Marlins should want Bell to opt in should be a no-brainer. The Marlins have been lacking an everyday first baseman for some time. While the hodgepodge of Garrett Cooper, Jesus Aguilar, and other fill-ins did as much as they could, having a player of Bell's profile locked in as their everyday first baseman would be a huge benefit to them as they enter 2024.
One thing that could work in their favor is that Bell could be looking to stay in one spot for a decent amount of time after having gone from Pittsburgh to Washington to San Diego to Cleveland and now Miami since 2019. He has referenced doing right by his family during this decision every time he has been asked, so having some stability could make him lean towards returning. That, and the fact that he expressed how much fun he had with the team, and in the clubhouse, as soon as he arrived in August.
However, the individual who spearheaded bringing him in is no longer in the organization. With Kim Ng no longer with the Marlins, and question marks surrounding the coaching staff with the rumors of Skip Schumaker being a candidate for the San Diego Padres manager opening, maybe Bell might not be too keen on returning. Instability in a team's front office wouldn't make anyone comfortable, let alone someone who needs to make a decision soon.
While Bell and the Marlins seem to be a hand-in-hand fit, it is never that easy. The weak free-agent market, and his resurgence in the second half of the year, could work in his favor. Especially if he and his agent believe he will be able to net himself another multi-year deal.
At 31 years old, Bell could be looking to sign one of his last deals in his Major League career. The decision will ultimately come down to whether he believes in himself enough to take another one-year bet on himself in order to secure a more lucrative deal next offseason.