Analysis
What Will Josh Donaldson Bring to the 2022 New York Yankees?
While he may be a bit past his prime, there are few hitters in baseball that hit the ball harder than the Yankees new third baseman.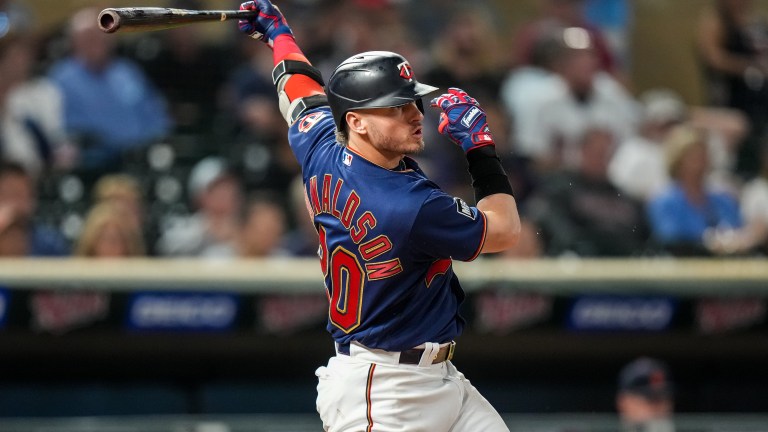 Written By: Sam Luckini
The New York Yankees have acquired three-time All-Star and former MVP third baseman Josh Donaldson from the Minnesota Twins.
Yankees fans have been relatively confused by the move, as this one practically came out of nowhere. Considering Donaldson's recent history with Yankees' ace Gerrit Cole, it's hard to imagine that these two would be teammates just a season later.
We're all extremely familiar with his time in Toronto, winning his only career MVP award while powering the Blue Jays to the ALCS in 2015. It seems over the past few years that Donaldson has fallen out of the limelight, spending the last four years playing for three different organizations including the Guardians, Braves, and most recently the Minnesota Twins.
Donaldson is owed a massive $50 million over the next two seasons, which New York will fully cover. For a 36-year-old that has had consistent calf issues over the past few years, many fans are concerned with the move.
But despite the inherent risks, Donaldson still has a lot left in the tank, and is one of the best run-producing third basemen in the league.
Playing in Minnesota unfortunately doesn't give you a ton of national media attention, and it didn't help that the Twins took a complete step back last year. The Twins finished with a 73-89 record in 2021, capping off a very disappointing season in which some considered them the favorites in a weaker AL Central.
Despite all of this, Donaldson was very productive with the bat, and became one of the most overlooked players in the MLB.
Josh Donaldson's Baseball Savant page is incredible, as he ranks in the 90th percentile or above in average exit velocity, expected weighted on-base average, barrel percentage, max exit velocity, hard hit percentage, expected slugging percentage, and walk rate. It's covered in red!
Over 135 games in Minnesota, he slashed .247/.352/.475 with 26 home runs and 72 runs batted in.
Donaldson finished with the fifth highest wRC+ among all third basemen last year at 124, ranking higher in that category than players like Manny Machado, Kris Bryant, and Nolan Arenado, some of the best hitting players at his position.
He isn't as flashy on the hot corner as he used to be, but still ranked in the 63rd percentile of third basemen in outs above average, and provided 1 defensive runs saved in 2021.
This guy consistently gets on base, is one of the best power hitters in the league, and in exchange, the Yankees gave away an average player in Gio Urshela, and a complete defensive liability in Gary Sanchez.
While Donaldson's injury history has been a concern over the past few years, he was able to stay healthy last season, playing 135 games without any serious tweaks, which should be looked at as a positive. If he can stay healthy and can replicate what he did last season for the Yankees in 2022, this will be a major success.
Even at the ripe age of 36 years old, Josh Donaldson still rakes, and only adds to a Yankees lineup that oozes power. Bottom line, the New York Yankees are a better baseball team after this transaction.