List
The Top Four Easiest Teams to Root for in the MLB Playoffs
After months of going back and forth, we're finally getting to see the cornucopia of electric baseball: The MLB playoffs
Holy dear lord of guacamole, the baseball season is long. After months of going back and forth about run differentials, who the "real" home run king is (which we'll probably continue debating until the Rapture), and whether or not Bob Nightengale should simply stop tweeting, most of our brain cells may have atrophied beyond repair.
But now, we're in perhaps the best month of the year — October, just in case the void of time made you forget — and we're finally getting the MLB playoffs. MLB's best is back baby!
Perhaps you're one of those miserable, decrepit Tigers fans — or any other team that missed this year's MLB playoffs — you might be lacking something to look forward to. Have no fear! Since I'm a hoodlum with a considerable lack of creativity, we'll once again be discussing who the easiest teams to root for are, only this being a smaller sample size. Remember, if a team doesn't make the cut it's obviously because I hate them.
4. St. Louis Cardinals
Ugh, I know, the CARDINALS. Yes, for the better part of the last decade they've mostly been the San Antonio Spurs of baseball: effective, organizationally consistent, and about as spicy as ordering a vodka soda at your local bar. But this year is different, not only because of some genuinely incredible "Hey, don't worry, I'm still good!" seasons from Paul Goldschmidt and Nolan Arenado, but because of some very important farewell tours.
I'm of course talking about Puerto Rican legend Yadier Molina, the ageless Adam Wainwright, and the newly-minted member of the 700-home run club, Albert Pujols. While it's fun to joke about old heads and make boomer jokes, there's something warm about this trio of players. There will certainly be boring takes about how Molina is overrated (he's not), how Pujols can't possibly be doing all of this without juicing (shut up), and how I couldn't tell you a single non-statistical thing about Adam Wainwright (maybe just a me problem).
They even attempted to try at the deadline this season — something you couldn't say about the divisional rival Milwaukee Brewers — when they added pitchers Jordan Montgomery and Jose Quintana. Plus, even though Jack Flaherty has struggled mightily since coming back from injury, he seems like a good lad.
If you're a fan of storybook endings and fundamentally clean baseball, the Cards will more than suffice in this year's MLB playoffs.
3. New York Mets
If not for their seismic collapse against the lowly 101-win Atlanta Braves, this year's Mets team might've had a strong case for the overall top spot for the MLB playoffs good-vibes litmus test.
The duo of Francisco Lindor — whose 6.8 fWAR mark is the highest for a single season by a Mets shortstop in their franchise history — and Pete "Polar Bear" Alonso (current best baseball nickname?) was a joy to watch for much of the season. Then there's still Max Scherzer, who has yet to fall victim to the decline people of his age often do, and Jacob deGrom, who has yet to really show signs of being mortal.
Even Buck Showalter and his evil glare have been delightful! And Edwin Diaz's closer song, despite how much other teams have co-opted and meme'd it into oblivion, still kicks ass.
But most importantly — yes, even more than their obvious swag factor that dwarfs their cross-town rivals — the Mets are fully committing. In an age of baseball that is filled with teams that will perpetually kick the can down the road, it's always a good thing to see a team that invests highly in talent rather than profit margins.
Speaking of which…
2. San Diego Padres
A more objective viewer will say the Mets have a far more eclectic, swagtastic, and dynamite-fueld roster than the 2022 Padres. With Fernando Tatis Jr.'s suspension, there is a considerable void in what used to be the Slam Diego Padres, even with guys like Manny Machado, Yu Darvish, and Juan Soto amongst their ranks.
Remember, being easy to root for in the MLB playoffs isn't just based on talent but all the other stuff. Where the Padres may lag slightly behind the Mets in entertaining personalities, they more than makeup for in trying.
And much of this credit should go to their warlock, their vessel of victory, and their guru sage of the six paths: General Manager AJ Preller.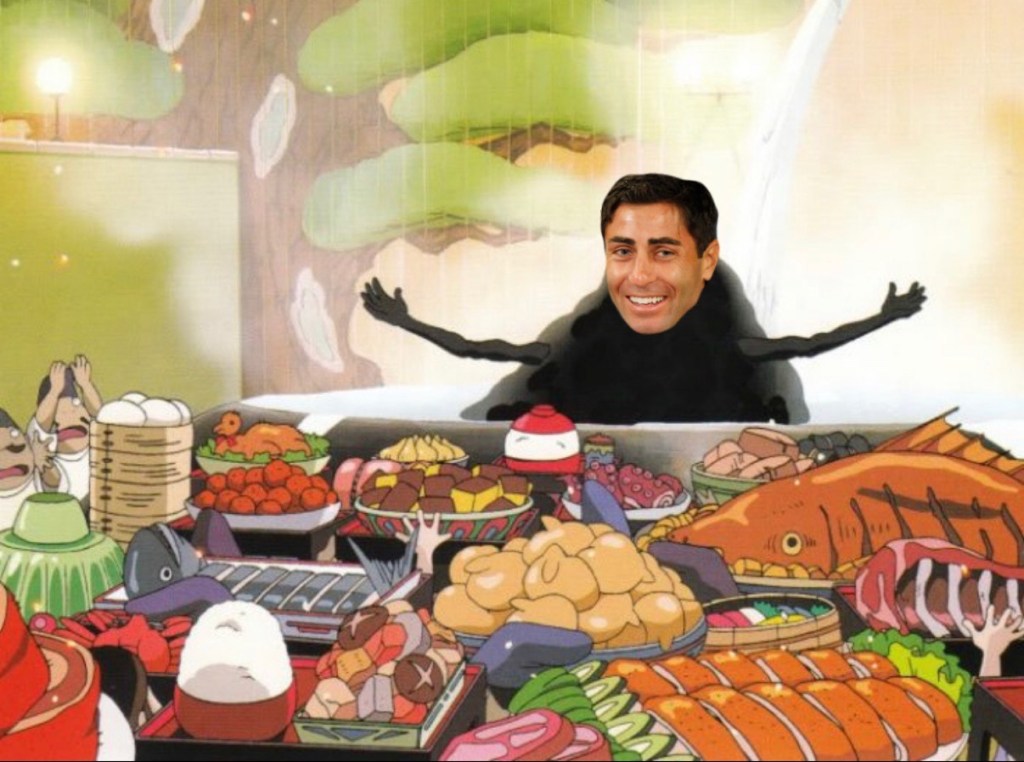 Even the most casual of baseball fans have become familiar with Preller's penchant for swinging blockbuster trades. The acquisition of Juan Soto was the kind of thing that doesn't even happen in your fantasy baseball leagues. There have surely been misses (don't say the name Ty France to Padres fans), but Preller and the Padres approach is what we wish more teams would operate by.
And, very crucially, this is the Padres — a team, unlike the Mets, that have operated under the usual guise of being a small-market team for decades. Because of Preller and new ownership directions, they've shown that investing can, shockingly, make fans more interested in your product. Sure, it doesn't always result in successful seasons (2021), but I don't care and neither should you.
Keep in mind all the teams that baseball prognosticators love to praise for savy moves (e.g. Rays, Guardians, Brewers) don't actually win the big tamale. Praising teams for winning a cute 93-or-so wins, getting bounced in the playoffs, and not following it up with any major additions but rather SUBTRACTIONS (e.g. the Rays trading Blake Snell) is a uniquely baseball problem and it stinks!
Rooting for teams like the Padres and Mets in this year's MLB playoffs is the right — no, screw it, NOBLE — thing to do.
1. Seattle Mariners
Look man, the Mariners haven't been to the MLB playoffs in 20 years — the longest drought in sports — so this ain't that deep. They're like the 40 Year Old Virgin of the sports world. We could talk about rookie phenom Julio Rodriguez, their epic on-field brawl against the Angels, the trade for Luis Castillo at the deadline, Robbie Ray's massive dump truck, and even how funny their fanbase can be, but that somehow wouldn't quite capture it.
Seattle sports have never been boring, and seemingly never will be. They had their quarterback leave them for supposedly greener pastures, lost their NBA team, and somehow manage to hold the record for the most wins by a team in a single MLB season (coincidentally, the last time they made the playoffs) but that would still only scratch the surface of Seattle weirdness.
So, I suppose we channel the same energy and vigor of their manager, Scott Servais:
Party on, Seattle, and may everyone have a very Merry MLB Playoffs, and to all a good night.