Podcast
The Just Baseball Show: A Staff Panel Mid-Season Review, Deep Dive on Shohei Ohtani, and more
Just Baseball contributors Colby Olson and Javier Reyes join the show!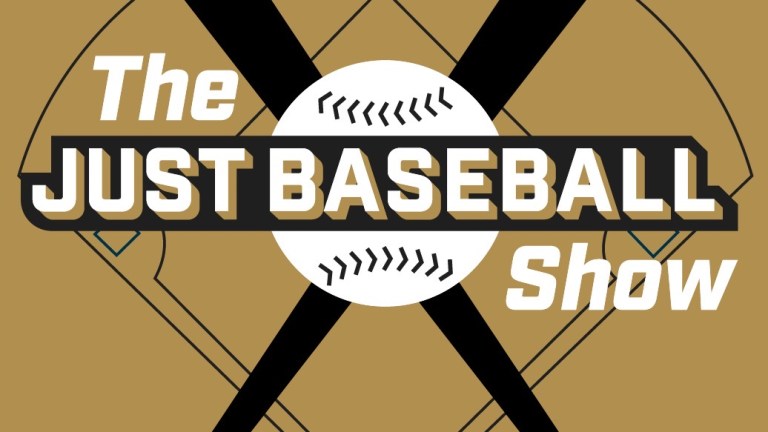 Peter & Jack are joined by the newly titled "Director of Analytics" Colby Olson and "Chief Meme Officer/Staff Writer/Movie Guy" Javier Reyes of justbaseball.com. The four guys go over the surprising and disappointing players and teams of the MLB season's first half, touching on pretty much every big leaguer in the process. Shohei Ohtani vs. Bo Jackson is discussed before diving into Colby's article on the freak of nature in Anaheim.
There were so many surprises from the first half; the San Francisco Giants and Red Sox are two of the best teams in baseball! Those are the obvious answers, but how about the third-place Detroit Tigers? Or the electric first half from Kyle Gibson? Zack Wheeler has always had potential, but did anyone see him becoming one of the best pitchers in baseball this year? Talking about the best players in baseball, Vladimir Guerrero Jr. might win the Triple Crown!
The first half wasn't completely peachy. Plenty of stars like Blake Snell, Anthony Rendon, Francisco Lindor, Patrick Corbin have all struggled to get anything going. These guys can bounce back, but a tough first-half has the crew evaluating what went wrong. The Yankees are 21st in runs scored, and the Phillies and Braves have not lived up to expectations.
The Just Baseball Show is available on all platforms, airing episodes every Monday, Tuesday & Friday!