Analysis
San Francisco Giants 2023 Season Preview
The San Francisco Giants have improved for 2023, but will it be enough for them to contend in the National League West?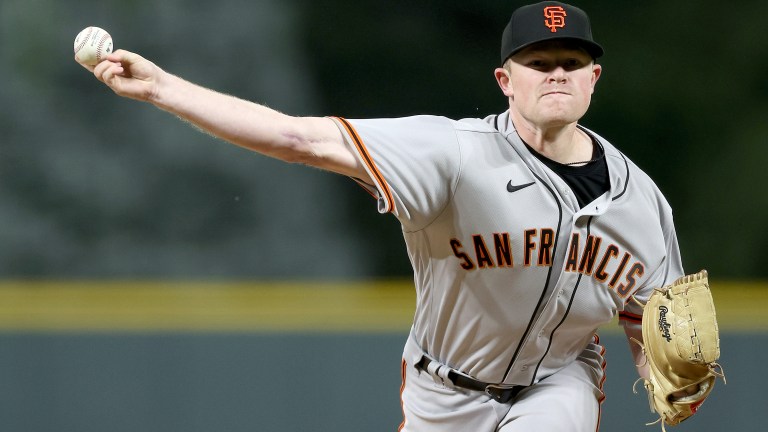 It was an offseason of what could have been for the San Francisco Giants heading into 2023. There were those five glorious minutes when Giants fans thought Aaron Judge–or his evil-twin Arson–was coming home to the Bay Area to don the orange and black. Of course, that never came to fruition, and number 99 is back in pinstripes.
Then the Carlos Correa saga swept its way down Market Street and right through McCovey Cove. In case you somehow missed what happened, Correa and the Giants agreed to a 13-year, $350 million deal in December. The deal was put on hold when the Giants postponed his introductory press conference over medical concerns. Eventually, Stevie Cohen came on by and handed Correa a 12-year deal worth $315 million to sign with the Mets. That did not work out either because of medical concerns, and Correa eventually ended up back in Minnesota.
The Giants entered the offseason with everybody knowing they needed a superstar. It is an extremely difficult position for any team to be in entering the winter. Twice their fans thought they had one of the two biggest names on the market, and both times they were left heartbroken.
Now the Giants head into 2023 hoping to recover from a tough offseason, trying to get back to their 2021 form.
It will not be easy for San Francisco. The NL West is an absolute monster. The Padres are even more loaded, and the Diamondbacks look like a team that could surprise in 2023. Of course, there are always the Dodgers, and while they may not look as mighty as usual, they can never be doubted.
This is a big year for the Giants. They have to show they can contend and make themselves an attractive landing spot for players in the 2024 free-agent class. The big-budget Giants are sure to be a player in free agency again next year after their misses this year. Did somebody say Shohei Ohtani?
With Brandon Belt gone to Toronto, only Brandon Crawford remains from the Giants' dynasty of the early 2010s. The Giants are in transition, searching for a new core to get them back to being a World Series contender. A good year in 2023 could go a long way toward helping the Giants get back there.
Offseason Recap
The crazy part about the Giants offseason is that if Jon Heyman had simply never hit send on that now infamous tweet, or if the medical concerns about Correa came to light before the mega-deal was reported, people would view it much differently.
The Giants actually did a really nice job–all things considered–this winter. They desperately needed outfield bats–especially in center field–and they brought in two really nice pieces. The first was Mitch Haniger, one of the top outfield bats on the market, who has a 122 career wRC+ and an .811 career OPS. The Mariners let him walk from their crowded outfield, and the Giants pounced. They got great value for the 32-year-old on a three-year, $43.5 million contract.
The Giants' other major outfield pickup was Michael Conforto, who sat out 2022 recovering from an injury. Conforto was one of the top names on the market last winter, but injury concerns stopped teams from signing him. The 30-year-old inked a two-year, $36 million deal to suit up in orange and black.
Conforto plays all three outfield positions and is at his best defensively in left. He posted a 124 wRC+ and an .824 OPS with 19.3 fWAR in parts of seven seasons with the Mets.
The Giants also added some nice arms in both the rotation and the bullpen. LHP Taylor Rogers joins his right-handed twin brother, Tyler, by the bay. Rogers has been traded twice in the last 365 days, and he wasn't at his best in 2022 with the Padres and Brewers. The Giants will be hoping they can work their magic and get him back to the form that made him one of the better left-handed relievers in the league.
San Francisco also brought in RHP Luke Jackson, who never fully figured things out with the Braves but did post a 1.98 ERA in 2021. However, he missed all of last season following Tommy John surgery and has yet to pitch in spring training. When and how much he'll be able to contribute is a huge question mark. The good news is reports suggest he should not miss too much of the 2023 season.
A very quiet but very good addition the Giants made in the offseason was RHP Ross Stripling, who is coming off the best year of his career in 2022. Stripling posted a 3.01 ERA and 3.11 FIP in a career-high 134.1 innings and 24 starts last year. He has pin-balled between the pen and rotation throughout his career, but he should slot into the rotation in San Fran.
Perhaps the most interesting addition the Giants made was LHP Sean Manaea, who struggled mightily to the tune of a 4.96 ERA in 2022. Manea was one of the hottest starting pitchers on the trade market last offseason but could not regain the form that made him so after a trade to San Diego. This is another one of those reclamation projects the Giants seem to take on every year, and it could prove highly beneficial.
However, the absence of Carlos Rodón leaves the new additions with massive shoes to fill. Rodón was one of the best pitchers in the league last year and left to sign a six-year, $162 million deal with the Yankees. Considering he was actually on the team at one point, that loss probably hurts more than missing out on Judge and Correa. How the Giants will replace him will be one of the biggest storylines of the season.
The Giants should be improved in 2023 after the offseason they've had. They will be hoping their offense improves upon its 14th-ranked 101 wRC+ in 2022. Their pitching staff's 3.86 ERA ranked 13th in the league last year, and that number should benefit from beefing up the pen and rotation. Rodón played a huge part in that ERA, however, and they have a lot of work to do to replace him.
The truth is, the Giants were average last season. I spent a week at Oracle Park last year, and I can tell you, that is not good enough. Giants fans are some of the best in the league, and they were very unhappy with how the season went. They are not going to want to wait long to see it turn around.
Roster Preview
Infielders
It is so hard to predict how the Giants' roster will shape up because of the way Gabe Kapler manages his team. They have a number of guys that can play any number of positions and do so effectively.
It is hard to know who will lock down each position, but there is always one position in San Francisco that is never in question. With the Correa deal having fallen through, Brandon Crawford will once again occupy shortstop in Oracle Park.
With fellow Brandon and 2011 debutant, Belt, having moved on, Crawford is the lone holdover from the Giants dynasty of the early 2010s. Reports have suggested Crawford felt burned by being asked to move to third for Correa, so the dynamic this year will be interesting to watch. The Bay Area native's contract is up at the end of the year, and we could be looking at his swan song by McCovey Cove.
We also know that Joey Bart will get another chance to prove himself in 2023. Once the heir apparent to Buster Posey, Bart has just an 84 wRC+ and 0.7 fWAR in 132 games in the majors. The Giants signed Roberto Pérez to be his backup, but it is on Bart to put it together and cement himself as part of the team's next core. If he fails to do so this year, San Francisco will have to look for other options heading into 2024.
The rest gets really interesting. The Giants have Thairo Estrada, David Villar, JD Davis and Wilmer Flores all vying for at-bats at three open positions. Estrada played some outfield last year; Flores and Villar have both played first, second, and third; and Davis can play both corner spots. We know Kapler loves to platoon, but all these guys are right-handed. It is hard to imagine all four of them making the Opening Day roster, especially with Casey Schmitt looming.
The Giants' 2nd round pick in 2020 had an absolutely fantastic year in 2022 and is flying up prospect rankings. He will crack the Giants' top five on Just Baseball when we update our list. MLB Pipeline currently grades his fielding at 65 and his arm at 60, giving him the profile of an elite defender at the hot corner.
Schmitt hit .273 with 17 homers, an .837 OPS and 132 wRC+ in 93 games at High-A, earning himself a promotion to Double-A. He did not slow down there, hitting .342 with an .895 OPS and 144 wRC+ in 29 games. Though he has yet to tap into a lot of power, he does not strike out a whole lot and gets on base at a nice clip.
Schmitt entered the spring as a real threat to make the Opening Day roster and is giving himself an even better shot so far. As of March 9, Schmitt is 7-17 (.412) with a homer and has only struck out once. If the Giants deem him ready, he will likely lock down the hot corner because of his defense.
Schmitt taking over at third would mean Flores and Davis switching off between first and DH, with one of Estrada or Villar mixing with Flores at second. The Giants will have a million different lineup combinations–as they always do–and what happens in the infield will have a big impact on how they line up in the outfield.
Outfielders
Joc Pederson and Mike Yastrzemski were the only Giants outfielders with more than 400 PAs last year. Now, with Conforto and Haniger, they should finally have four outfielders playing consistently. These new additions will also allow Joc to DH more which should help the team defensively. However, with the crowding in the infield, Joc will likely split time at DH with Wilmer Flores and J.D. Davis.
Pederson played the majority of his outfield innings–685 of them–in left last year and posted -12 defensive runs saved. The good news is Conforto's best defensive position is left by a mile. He has posted 10 DRS there over his career, better than his 3 in right and much better than his -15 in center.
Haniger played all of his 396 defensive innings in right field last year with Seattle, posting a respectable 3 DRS. He lined up in left against Team USA in an exhibition, suggesting the Giants will likely move him around more than the M's did. He made a nice sliding catch in that game and has been an average career defender there in just 74 innings.
With Haniger, Pederson and Conforto all being better corner options, that likely means that Yastrzemski will take over in center. That could actually turn out to be a good thing for the Giants! Yaz has been solid there his entire career, posting 8 DRS. He had 4 DRS in 572 innings in 2022 and has 19 DRS for his career across the outfield. Yaz is a very solid defender and should be able to handle center on an everyday basis quite well.
That leaves Lamonte Wade Jr. as the odd man out on an everyday basis in this outfield. Wade Jr. will certainly get looks at first base to platoon with Davis and Flores and will see action in the outfield when guys need a day. The Giants will always mix and match, but they have a solid four of Pederson-Haniger-Yastrzemski-Conforto that sets up the core for what should be an improved offense.
Most importantly, this team should be much, much better defensively. The Giants were putrid defensively last year after being very good in 2021. They ranked dead last with -53 DRS and committed the fourth-most errors in the league. Adding Conforto and Haniger to the mix–plus Schmitt in the infield–will go a long way toward returning them to being a really good defensive team in 2023.
Starting Rotation
The Giants have a massive task in the rotation this year: replacing Carlos Rodón. The good news is they have Logan Webb, who was quietly even better last year than his sizzling breakout in 2021. Webb posted a 2.90 ERA, a 1.16 WHIP and 4.2 fWAR in 192.1 innings, bettering his 3.03 ERA from the year before.
The bad news is the Giants can no longer pair Webb and Rodón as a nasty 1-2 punch. I thought the plan should have been to have them atop the rotation for the foreseeable future. Instead, the Giants have to fill the massive shoes left by the southpaw.
Luckily, they have quite the southpaw of their own coming down the pipeline. Just Baseball's 17th-ranked prospect, LHP Kyle Harrison, is on track to make his debut in 2023. It likely will not happen to start the year; Harrison has struggled in two spring starts and likely needs some fine-tuning. He was stellar in 2022, putting up a 1.55 ERA in seven starts at High-A, then a 3.11 ERA with 13.61 K/9 in 18 starts at Double-A.
Harrison looks to be the next great pitching prospect for the Giants, but his time is not yet here. In the meantime, they will need Sean Manaea to return to the form that made him a hot trade candidate prior to last season. As I mentioned above, turning around Manaea's struggles will be key to building a nice rotation for the Giants.
San Francisco is banking on Ross Stripling maintaining his 2022 form, which saw him post a career-best 3.01 ERA in 24 starts. That is a tall ask for a guy that went over 130 innings for the first time in his career last season, but the Giants have shown an innate ability to extract the best from pitchers. Can they do it again with Stripling?
They did it with Alex Wood in 2021 but did not have the same success in 2022. Wood struggled, posting a 5.10 ERA, but he may have had some bad luck. He had a 1.24 WHIP and 3.76 FIP, not super far off from his marks in 2021. Remember, the Giants' defense was the worst in the league last year by DRS. Alex Cobb had a similar problem; his 3.73 ERA was solid, but his 2.80 FIP suggests it could have been even better. An improved defense behind their starting pitching could go a long way toward improving the rotation's success.
The fact of the matter is, this rotation has a lot of things that need to go right. When Harrison comes up, they will need him to hit the ground running. They will need Wood and Manaea to bounce back and Cobb to be solid again. They will also need to trust their own development process to get the best out of Stripling.
Of course, the Giants will need Webb to once again be great and head up the rotation. That seems a pretty safe bet, but you never know with pitchers. Replacing Rodón is a huge task, and if Harrison is great right away, they may just hit the jackpot. If not, this rotation could be a weakness, not a strength, for the Giants.
Bullpen
The Giants ranked 20th in reliever ERA at 4.08 last year, a year after they were best in the league at 2.99. That is a terrifying drop, and we all know relievers can be extremely volatile. This year will tell us which one was the fluke. They will need a couple of bounce-backs in order to make that happen.
The Giants are banking on the Rogers twins getting back to their old selves now that they're reunited in the 415. Taylor–the left-hander–posted a career-worst 4.76 ERA in 66 appearances last year. His wicked, side-winding brother, Tyler, saw his ERA jump 1.35 points to 3.57 in 68 appearances. Even worse, FanGraphs measured his value in clutch situations at -1.65. Woof.
These two will be absolutely vital to the health of the Giants bullpen; their performance will help determine whether the 'pen can regain its dominant form from 2021.
The same can be said of Camilo Doval, who was really solid in 68 appearances last season, putting up a 2.53 ERA and striking out 80 in 67.2 innings. The problem? Doval was the only Giant with 30+ innings in the 'pen with an ERA under 3.00. They will need somebody to rely on besides him in late-game situations.
Enter Luke Jackson, who finally broke out in 2021. His 1.98 ERA and 70 strikeouts in 63.2 innings suggest he may have finally found it. Whether he can regain that form after Tommy John surgery is obviously a huge question that must be answered, because there is no doubt the Giants will need him to play a big role.
Final Overview
The Giants won 81 games last year and it felt like a disaster. The Giants had a nice offseason and that also felt like a disaster. That is the kind of standard that comes with winning three titles in five years last decade. Fans are unhappy and will want to see good results on the field to make them feel confident in the franchise's direction.
I do think this team will improve upon their 2022 season. They had a lot of things go wrong last year that can be easily corrected. It is super unlikely they will be the worst defensive team in baseball again. They should be much better offensively too. The pitching will be the big question.
There are a lot of ifs that need to go their way in the rotation and bullpen. Unfortunately, there are probably too many to consider them a serious contender heading into the year. There is also the fact that the NL West is a monster. The Padres look like a juggernaut, the Dodgers can never be counted out and the D-Backs could be much improved. How much better the Giants' record looks will depend on just how good this division ends up being.
If you were to ask me whether the 2023 Giants will be more like the 2021 or 2022 version of themselves, I would say somewhere in the middle. 107 wins always seemed like a stretch, but 81 wins felt a little harsh. I think they should improve this year, and if you are a bettor, over 81.5 wins seems like a solid bet.
Still, there are too many question marks to consider the Giants a real title contender. Of course, they are still missing that superstar. Missing out on Judge and Correa–and the other stars on the market–was a huge blow to the team. 2024 will be a huge offseason for them. They need to follow through on getting that star next time to get back into contention.
If Schmitt and Harrison come up and bring big-time contributions, the outlook is much more positive. I trust this organization to figure things out, but they are just kind of stuck in the middle right now. This is a big-time transition period for San Francisco, and it will take time to return to the top.
However, a good season this year could provide the momentum they need to get a superstar in 2024. That would speed up this transition period mightily.
I mean, let's be real here, Shohei Ohtani would look gorgeous in orange and black.