News
Philadelphia Phillies Fire Manager Joe Girardi
Currently 12 games back in the NL East, the Phillies are hoping that a change in manager gets their season back on track.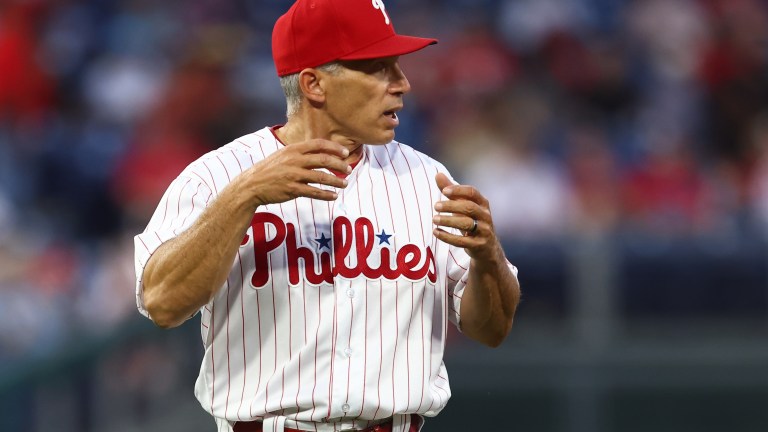 Former World Series Champion Joe Girardri has been relieved of his duties in Philadelphia. Working in his third season as the Phillies manager, Girardi is being held responsible for a team that has gotten off to a brutal 22-29 start to the 2022 campaign.
The Phillies have been known for underperforming for years. High expectations with underachieving results has become their brand. In 2021, franchise cornerstone Bryce Harper won the MVP but the team came up short finishing 82-80, including a 13-14 record in September to miss the playoffs.
After adding a few big name free agents heading into 2022, expectations were high in Philadelphia. Through 51 games, the Phillies have fallen flat finding themselves 12 games back from the first place Mets. Blame can be shared for the Phillies slow start. Roster construction was focused on offense with a disregard for defense and it has directly impacted the teams record. Bullpen management combined with a lack of energy has soured many fans on Girardi.
The Phillies were quick to jump ship on Gabe Kapler* (161-163 in two seasons) after 2019 in favor of the more "old school" manager in Girardi. A proven winner brought in to finally take this team over the top. It did not happen in 2020, or 2021, or 2022.
Meanwhile Kapler has a 100-win season, 163-109 record, and has won the Manager of the Year award in San Francisco, proving that he was never the problem after all.
Girardi exits with a 132-141 record in Philadelphia. Bench coach Rob Thomson takes over the manager duties, marking the first time the longtime coach will serve as an MLB manager. Thomson has worked on Girardi's staff for years, dating back to their time winning the World Series with the Yankees in 2009. However, Thomson was with the Phillies before Girardi, having served the bench coach role in Philly since 2018.
Will this move change the course for the Phillies?
I doubt it. Another sad summer ahead for the Philadelphia faithful.