Analysis
Phillies Clinch Postseason Berth in Walk-Off Fashion
The Philadelphia Phillies are headed back to the playoffs to defend their title as the reigning NL champions.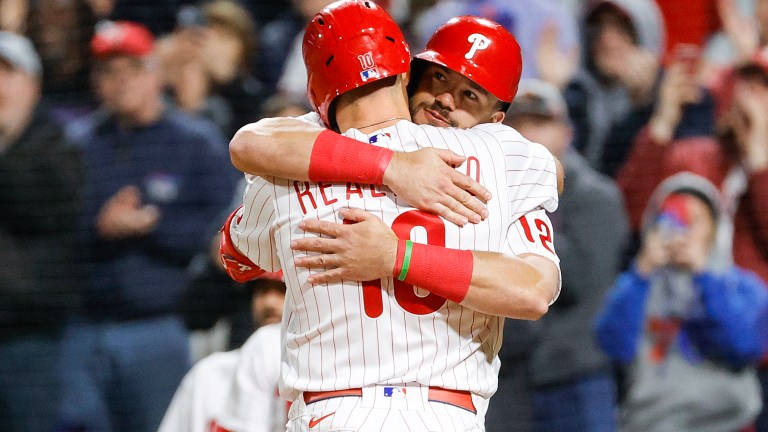 With a walk-off victory over the Pirates on Tuesday night at Citizens Bank Park, the Phillies clinched a postseason berth and home-field advantage for the upcoming Wild Card series. This marks the second straight Wild Card appearance for Philadelphia and their first postseason series with home-field advantage since 2011.
The Phillies have already proven they are a step above the other Wild Card contenders. They are on pace to win 91 games, at least five more than all their competitors. Now, they have two extra tricks up their sleeve: first, a week to reset, and then a three-game postseason set in front of the Philadelphia faithful.
While the Cubs, Diamondbacks, Marlins, and Reds are still grappling over the final two Wild Card spots, the Phillies can rest easy over the last five days of the regular season. Manager Rob Thomson can line up his rotation exactly how he wants to. He can test out various bullpen options. Most importantly, he can finally give his players some much-needed time off.
Bryce Harper, Kyle Schwarber, and Nick Castellanos have each taken only a single game off in the second half. Alec Bohm has only sat twice, and Trea Turner and Bryson Stott only three times each. Five Phillies rank among the top 25 NL players in plate appearances since the All-Star break.
Similarly, Philadelphia is the only NL team to have had four different pitchers make 12 starts in the second half of the season.
If the Phillies are hoping to make another deep playoff run, they'll need their top players at full strength. By clinching nice and early, this team should be recharged and ready to go on October 3.
Moreover, the Phillies have gone 48-31 (.608) this season in front of their home crowd. That's the fifth-best home record in baseball (per Baseball Reference). They also have the fifth-best home wOBA from their hitters and the fifth-best home wOBA allowed from their pitching staff. Only one other team, the Dodgers, ranks top-five in both categories.
On top of that, let's not forget that this team won six of eight home games during the 2022 postseason, including the deciding matchups of the NLDS and NLCS. Citizens Bank Park is their playground.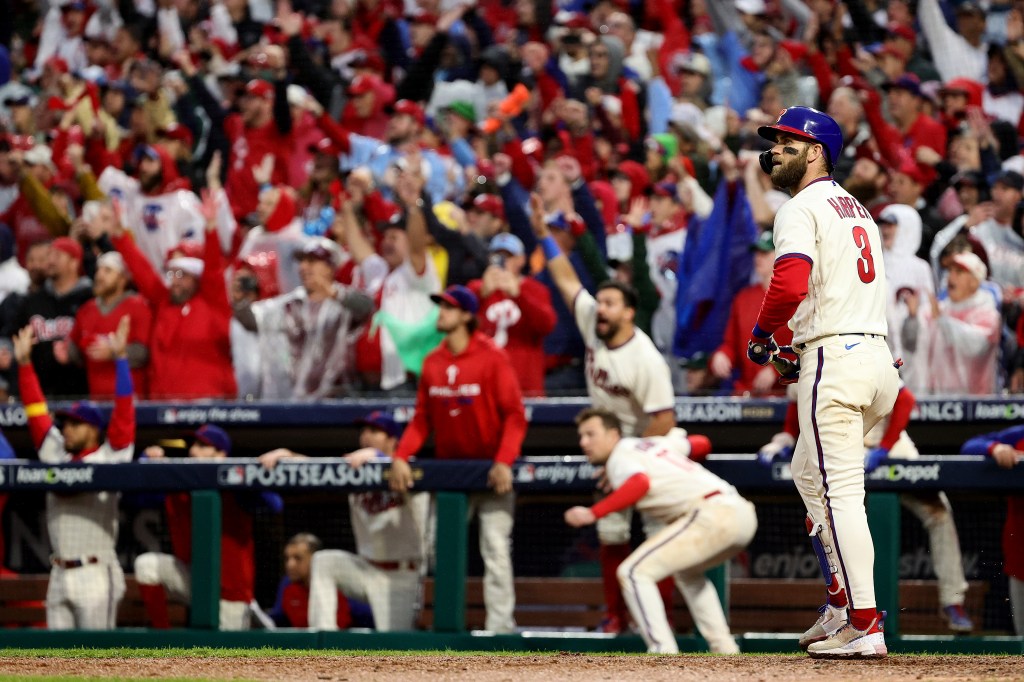 The Phillies know better than anyone that Goliath doesn't always win. They were the underdogs last year, yet they beat the Cardinals, Braves, and Padres en route to the World Series. Meanwhile, the last time they were the top seed, they lost in the first round of the playoffs.
Still, it's always nice to have an advantage. Today, the Phillies clinched a postseason berth. Next week, they'll enter the first round of the playoffs as the true favorites, regardless of their opponent. After that? We'll just have to wait and see.