Nelson Cruz Traded to the Rays: Everybody Wins
Nelson Cruz fills several voids for the Rays while the Twins kick off their selling spree with a great return.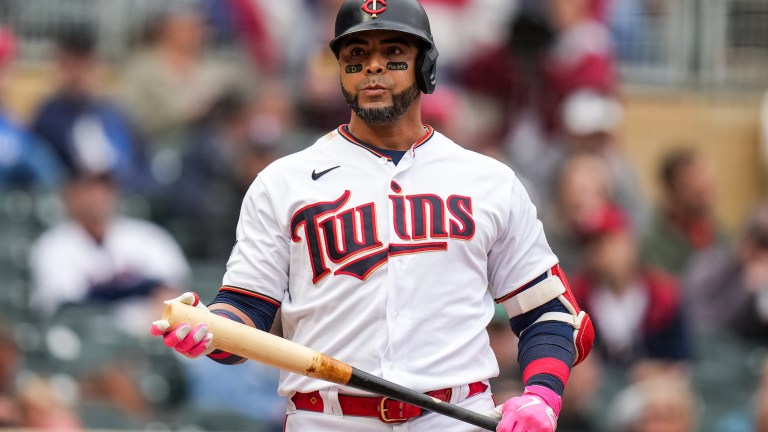 For teams looking to add a bat at the deadline…the price just went up. The Minnesota Twins and Tampa Bay Rays struck the first notable deal of deadline season, with the Twins sending DH Nelson Cruz and minor leaguer Calvin Faucher to the Rays for right-handed pitching prospects Joe Ryan and Drew Strotman.
Rays Bolster Offense
Cruz has ignored father time, making his seventh All-Star appearance this season at 41-years-old. The righty slugger will obviously provide a boost to the defending AL champs' lineup with his .294/.370/.537 slash line. The Rays have mostly been in the middle of the pack offensively. They rank 7th in runs per game, 15th in homers, and 16th in OPS.
Where the Rays have struggled most is with the swing and miss. Tampa is pacing all of baseball with 980 total strikeouts, which equates to more than 10 K's per game. Nelson Cruz has become increasingly harder to punch out as he gracefully ages, and is currently one of just 9 players in baseball with at least 19 home runs and a K-rate under 20%.
Despite the slightly above average offensive numbers, Mike Zunino is shockingly the only Rays player with an OPS over .800 and Cruz's batting average is 20 points higher than the next highest Tampa player (Joey Wendle). Cruz checks off just about every box that the Rays are deficient in offensively, and with Wander Franco likely to get it going at the plate, as well as Randy Arozarena heating up, the Rays offense could fully ignite at the perfect time.
Twins Cash In
It has been a disappointing season for the Twins who sit 14 games under .500 after winning the AL Central back-to-back seasons. With Minnesota becoming obvious sellers, Nelson Cruz immediately became one of the most productive bats on the market. Cruz's price was initially pretty hard to gauge. He is a 41-year-old DH whose deal expires after this season.
Despite reports that the Padres were kicking the tires on using Cruz in the infield, I'd imagine that the market for him was mostly limited to the American League. On the flip side, Cruz has been one of baseball's most consistent hitters over the last eight seasons and is known as the ultimate clubhouse guy.
For the reasons detailed in the Rays portion of this piece, Tampa arguably could've used Cruz more than any other contending team. Tampa's elite system also allowed them to part with more talent than other teams are comfortable dealing away. Paying 10-15 more cents on the dollar doesn't mean it wasn't a great trade for the Rays, but there is a reason the Twins accepted this trade more than eight days ahead of the deadline. They didn't think anybody was going to beat Tampa's offer. For the Rays, they were also okay with giving up a higher caliber prospects because the deal essentially opens up two 40-man roster spots. Strotman was Rule 5 eligible last year, resulting in the Rays adding him to the big league roster to protect him, and Joe Ryan is Rule 5 eligible in December. That said, let's take a look at the return.
Joe Ryan – RHP – Age: 25
While Ryan is not a spring chicken compared to most other pitching prospects, he is close to big league ready and immediately slots inside of the Twins top 10 prospects. Ryan's best pitch is his fastball, which he generates a really tough angle on hitters with thanks to a low release point and high spin rate. Ryan's fastball garnered one of the highest swinging strike rates in all of the minor leagues in 2019, according to Fangraphs.
Ryan's secondaries are lacking behind his heater quite a bit. The curveball has nice shape to it in the mid-70s and his slider and changeup are average, which results in a heavy reliance on his fastball. Despite Ryan's leaning on the heater, he has racked up nearly 12 K's per nine innings in Triple-A, with a 3.64 ERA and 3.24 FIP. The 6'2 righty also boasts plus command, averaging only two walks per nine innings in his professional career.
Drew Strotman – RHP – Age: 24
Much like Ryan, Strotman is close to big league ready. Strotman has been working back from Tommy John Surgery and has been stronger in each start. Over his last four outings, Strotman has only surrendered two earned runs in 19 IP (0.95 ERA).
Strotman's heater sits in the mid-90s, with his strongest secondary being his slider/cutter with sharp late bite. The 6'3 right-hander's curveball gives him a viable third offering, but consistent command of his secondaries has plagued him a bit (5 BB/9). Strotman projects as a solid back-end type of starter with some reliever risk, but his fastball, cutter/slider combination gives him a chance to be a wipeout reliever to fall back on.