Analysis
2022 Free Agent Profile: Nelson Cruz
Even playing in his 40s, Nelson Cruz remains one of the game's best home run hitters, capable of boosting any lineup he signs with this offseason.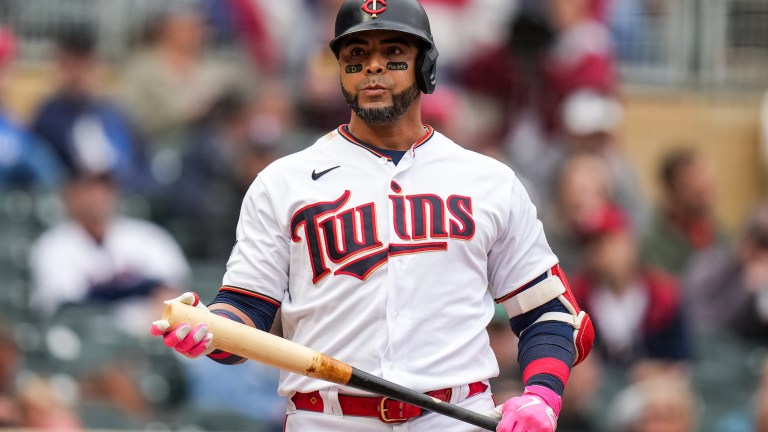 Position: DH
Bats/Throws: R/R
Age: July 1st, 1980 (41 years old)
Traditional Stats: .265/.334/.497, 32 HR, 54 XBH, 86 RBI, 79 R, 126 K, 584 PA
Advanced Stats: 21.6% K%, 8.7% BB%, 122 wRC+, .346 wOBA, 2.0 fWAR
There were only two position players over the age of 40 last season, with Albert Pujols and Nelson Cruz being the elder statesmen in the league. Unlike Pujols, Cruz has aged like a fine wine, as he has been better in his late 30's than he was in his early 30s.
Cruz has been one of the game's most consistent power threats, with seven-straight full seasons eclipsing 30 home runs (including 16 bombs in the shorted 2020 campaign).
While struggles in the second half of 2021 could have foreshadowed a decline for Cruz, he still represents one of the highest upside bats remaining on the market.
Path to Free Agency
Nelson Cruz's path to MLB stardom was different than most, as he did not establish himself at the Major League level until he was 28 years old. Originally signed by the New York Mets in 1998, Cruz bounced around the minors for years before ultimately landing with the Texas Rangers in 2006.
Cruz struggled in his first few seasons with Texas, and was eventually designated for assignment when he failed to make the MLB roster out of camp in 2008. Luckily for the Rangers, Cruz cleared waivers and accepted an assignment to Triple-A.
Playing for the Oklahoma RedHawks, Cruz opened up his stance and enjoyed a breakout season. Cruz hit .342/.429/.695, with 37 home runs in just 103 games. He was promoted back to the big leagues at the end of the season, where he hit .330/.421/.609 with a 168 wRC+ in 31 games.
Cruz would become an All-Star in 2009, hitting 33 home runs as the Rangers starting right fielder. From 2009 through 2013, Cruz hit .272/.331/.511, with 135 home runs and a 119 wRC+ across five seasons with the Rangers. He then became a free agent prior to the 2014 season.
Due to injury concerns and a recent steroid suspension, Cruz did not have a great market during his first stint in free agency, as he ultimately signed a one-year, $8 million deal with the Baltimore Orioles. At 33 years old, Cruz had his first 40-home run season in 2014, which he was able to parlay into a four-year, $57 million deal with the Seattle Mariners the following offseason.
During his four years with the Mariners, nobody hit more home runs than Nelson Cruz, as he averaged over 40 bombs per season. In fact, since 2014, Cruz is pacing the league with a whooping 292 home runs, 33 more than Nolan Arenado, who's hit the second-most.
Cruz signed a one-year, $14.3 million deal with the Minnesota Twins prior to the 2019 season. The deal included a $12 million team option for the 2020 season, which the Twins exercised after Cruz hit 41 homers in his first season in Minnesota. Cruz would re-sign with the Twins for the 2021 season.
In 2021, Cruz was an All-Star with the Twins, as he hit .294/.370/.537 with 19 home runs and 50 RBI in 85 games. He was then traded to the Tampa Bay Rays prior to the deadline. With Tampa, Cruz struggled down the stretch, hitting just .226/.283/.442. Still, he hit 13 home runs in 55 games.
With 449 career home runs, Nelson Cruz has a realistic chance to join the 500 home run club if he plays a few more seasons.
Contract Projection
Since 2015, Nelson Cruz has made between $12 and $15 million per season. Last offseason, Cruz signed a one-year, $13 million deal to remain with the Minnesota Twins.
Considering the power production he provides, Cruz was a bargain on that contract, as he has been for really his entire career. With 15 more DH spots set to open up with the advent of the universal DH, Cruz should still be able to enjoy a healthy market for his services.
Another one-year deal worth north of $10 million in the $12-15 million range should be attainable for Cruz, even heading into his age-41 season.
Top Five Landing Spots
Is there really a team in baseball that couldn't use another 30-home run bat?
Everyone is looking for that extra bit of pop in their lineup and Cruz is a sure bet to provide it. While teams could get scared away from Cruz based on his struggles at the end of 2021, it is actually really easy to explain why his numbers took a hit when he got traded to the Rays.
In Aram Leighton's recent article about the Miami Marlins, he referenced Joey Wendle's home/road splits as a reason for optimism heading into the 2022. Similar to Willy Adames, who enjoyed a spike in offensive production following a trade from Tampa, Wendle really struggled when playing at home with the Rays.
Hitters have often struggled hitting at Tropicana Field, due to poor lighting paired with a white roofed doom. Cruz was clearly affected by this in 2021, as he hit .211/.270/.333, with just three home runs in 25 games at Tropicana Field.
Teams should not draw too much from his numbers in Tampa because of his struggles hitting in that ballpark, but instead look at the larger sample. Looking at Cruz's season as a whole, he still hit 32 home runs. While the list of suitors for Cruz likely stretches beyond five, let's take a look at some landing spots that make sense for the 41-year-old.
5. Minnesota Twins
Might as well just pick up where he left off. Nelson Cruz was not traded from the Minnesota Twins due to a lack of production or a falling out with the organization in any way. Instead it was due to the poor season the Twins were having as a team, making it the wise decision to get some value for a player on an expiring contract.
When it comes to their prospects this season, the Twins could certainly contend, especially if Byron Buxton can stay on the field. Adding a big bat to insert back into their DH spot would be a smart move to try to bolster their lineup with a familiar face who has had great success playing in Minnesota.
For Cruz he gets to go somewhere he is comfortable and where he is sure to get everyday at-bats in the DH spot to continue his chase for 500 home runs.
4. St. Louis Cardinals
The St. Louis Cardinals are a team that has a lot of incentive to win big in 2022, as it will be the last season for franchise legends Adam Wainwright and Yadier Molina. Pitching should still be the priority for St. Louis, but adding another bat to bolster their lineup would not be a bad idea as well.
Looking at the Cardinals roster right now, Juan Yepez might make the most sense to be the Cardinals DH next season, but he has yet to make his MLB debut. Similarly, No. 2 prospect Nolan Gorman could be an answer at the DH spot as well, but he is another player who has not taken any at-bats at the big league level.
Signing Cruz to a one-year deal would allow St. Louis to remain patient with their prospects, while also plugging in another 30-home run bat to a lineup that already has plenty of them. Considering the cost it would take to sign Cruz, he really is an ideal fit for a team like St. Louis.
3. Milwaukee Brewers
This one is pretty obvious right?
The Milwaukee Brewers have incredible pitching, but not nearly enough offense. Their lineup is so thin already, it is hard to even pencil in a DH with the current players they have. Signing Cruz to be the primary DH would be a brilliant addition for a team who's window to contend is a bit up in the air.
With Corbin Burnes, Brandon Woodruff, Freddy Peralta, Adrian Houser and Eric Lauer, the Brewers have an argument for being the best rotation in baseball. If Cruz can put some balls in the seats, the Brewers can win a lot of games next season behind their pitching.
2. Seattle Mariners
Nelson Cruz enjoyed some of the best seasons of his career with the Seattle Mariners and this could be the perfect time for a reunion. The Mariners are clearly built to win now, as well as in the future, with a roster that is brimming with young talent. Now that Kyle Seager has retired though, the Mariners don't have much of a veteran presence in that lineup.
Enter Nelson Cruz.
Cruz would give the Mariners lineup a boost of power that could take them over the top and they won't have to break the bank to sign him. Cruz would get to return to a ballpark he had a lot of success in, playing on a team that is ready to win now. Of Cruz's former stomping grounds, Seattle might make the most sense for him to return to.
1. Atlanta Braves
The Atlanta Braves just won the World Series and will be looking to defend their title in 2022. Freddie Freeman remains a free agent, as the Braves have wavered on meeting his lofty (but deserved) contract demands. If Freeman walks, Atlanta will have a massive hole to fill in their lineup.
Even if they do re-sign Freeman though, signing Cruz would make a lot of sense to fill their new DH spot. Again, this would be an ideal situation for Cruz, as he could get regular AB's while playing for a legitimate contender.
Final Prediction
The Milwaukee Brewers sign Nelson Cruz to a one-year, $14 million contract.
The Brewers need to try to win now with their young pitching, but there are also in a bad position financially. Christian Yelich's production has fallen off a cliff the last two seasons and yet they are locked into him at $26 million a year for the next seven seasons.
Milwaukee is likely hesitant to give out more long-term to contracts in free agency, but have to find a way to improve their lineup. Cruz would be the perfect low-risk proposition for the Brewers on a one-year deal, who could provide immense value to a lineup that desperately needs some thump.