Analysis
MLB Pitchers on the Verge of Major Milestones in 2023
The 2023 season could be a banner year for veteran pitchers, with Justin Verlander, Adam Wainwright, and more closing in on major milestones.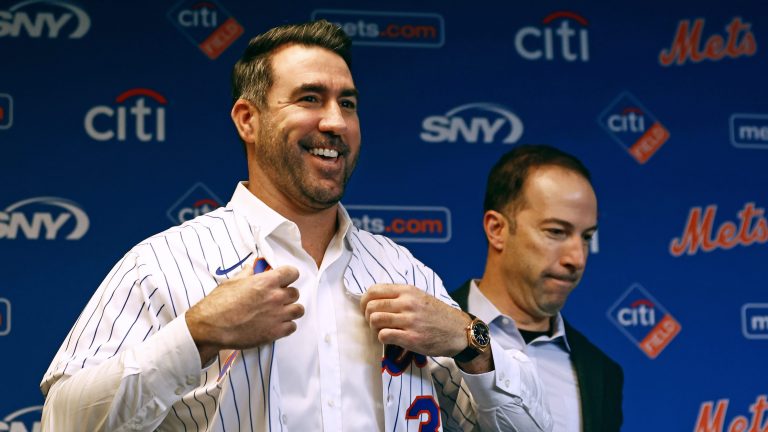 We have no shortage of storylines to watch for in the upcoming season. How will players adjust to the rule changes? Which top prospects will storm onto the scene? Will the Padres finally topple the Dodgers in the NL West?
However, what interests me most of all is the number of veteran starting pitchers who are still performing at the top (or near the top) of their game. I think it's amazing that guys like Justin Verlander, Max Scherzer, and Adam Wainwright are still pitching so well, and I'm rooting for all of them to prolong their careers.
Many of these veteran pitchers are closing in on major accomplishments this season. Here are some of the milestones I've got my eyes on.
Locks
200-Win Club
Clayton Kershaw & Adam Wainwright
Kersh sits at 197 career wins, while Waino has 195. Short of a serious injury, both should reach 200 sometime in the first half of the 2023 season. Pitcher wins are difficult to predict, but both of these guys play for talented teams, so run support shouldn't be a problem here.
Winning 300 games used to be the marker of a truly great pitcher. These days, however, that particular milestone is becoming harder and harder to reach. Thus, the 200-win plateau is taking on more significance.
Gerrit Cole – 2,000 Strikeouts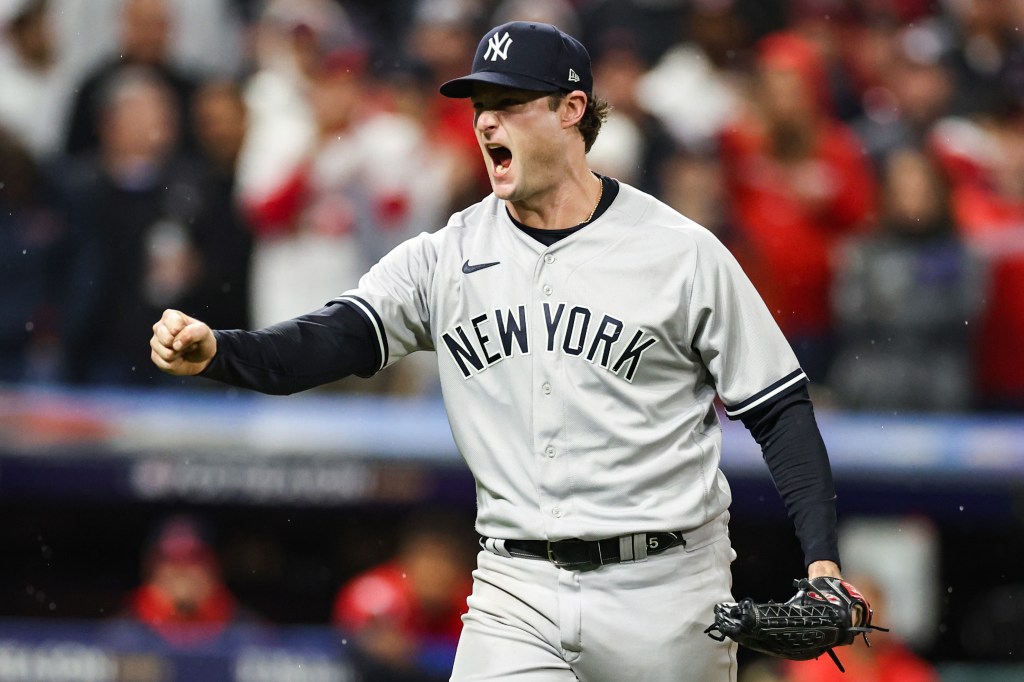 Gerrit Cole is one of the greatest strikeout artists of his generation. Over the last five seasons, he has the second-highest K/9 in the game, trailing only Chris Sale. With 70 more K's, Cole will reach a significant milestone in his strikeout-throwing career.
He should be able to reach 2,000 by mid-May. FanGraphs Depth Charts project Cole to lead the league with 251 strikeouts, an average of about 42 per month.
Likelies
400-Save Club
Craig Kimbrel & Kenley Jansen
Craig Kimbrel and Kenley Jansen were the two most accomplished closers of the 2010s. Now in their mid-thirties, both are closing in on 400 career saves. Jansen needs nine more saves, while Kimbrel needs six.
Jansen is slightly further from the milestone, but he's also more likely to get save opportunities this season. He'll enter the year as the closer for the Boston Red Sox. As long as he remains healthy and effective, earning nine more saves shouldn't be too difficult.
Kimbrel, meanwhile, will be part of a closer-by-committee situation with the Philadelphia Phillies. He should get enough chances to record six more saves, but you never know. If one of Philadelphia's other relievers runs away with the closing job, Kimbrel might be out of luck.
Justin Verlander – 500 Career Starts
There's something about 500. It's just such a nice, round number. Verlander's 18th start this season will be the 500th of his career, and while that won't be his biggest accomplishment, there's something pretty damn cool about getting to say you started 500 big league ball games.
Barring an injury, Verlander will make his 500th start sometime this summer. It should make for a must-watch game.
Let's See…
Zack Greinke – 3,000 Strikeouts
If Zack Greinke keeps pitching the way he did last season, 3,000 strikeouts is a long shot. He struck out just 73 batters all year, posting a teeny-tiny 4.80 K/9. Greinke needs 118 strikeouts to reach 3,000, and he won't get there if he's punching out fewer than five batters per nine.
However, if Greinke can amp up the K's just a bit, 3,000 isn't out of reach. He struck out 120 in 2021, and that would be enough to get him past this milestone. I'm not holding my breath for this one, but it's possible.
Adam Wainwright – 50 Career WAR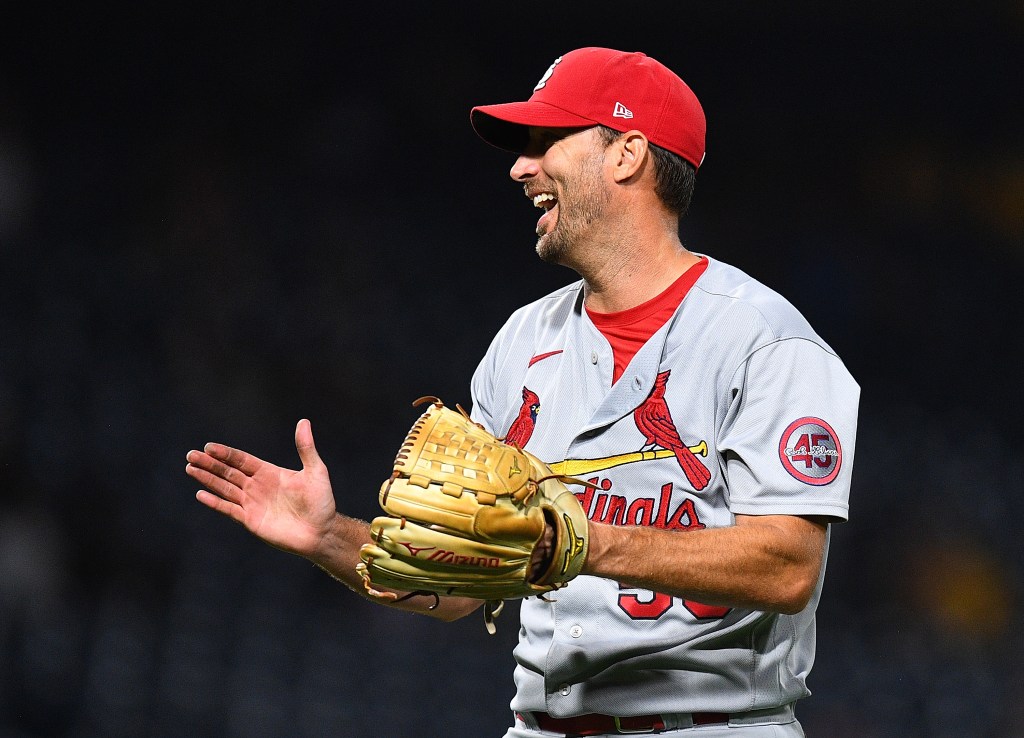 I'm hesitant to use WAR as a milestone for a couple of reasons. For one thing, there are different versions of WAR, and Wainwright is much more likely to reach 50 FanGraphs WAR than 50 Baseball Reference WAR. In addition, WAR can go up or down, so a player can reach a certain milestone in one season and then drop below that threshold the next.
This is a special case, however. 50 WAR is a meaningful accomplishment because it's the point at which players start earning legitimate consideration for the Hall of Fame. I don't think Waino will be a Hall of Famer either way, but if he reaches this threshold, his chances go up.
Wainwright needs 2.2 fWAR and 3.3 bWAR to hit 50 for his career. I can see him reaching that fWAR total, but bWAR will be tough. He finished the 2022 season with 2.8 fWAR and 1.8 bWAR.
Justin Verlander – 10th Season Finishing Top-5 for Cy Young
Verlander won't have it easy in a tough NL field, but he's got as good a chance as anyone of finishing in the top-5 for the Cy Young. After all, he's finished top-5 for the AL Cy Young in each of his last five full seasons.
If he does indeed earn enough votes, Verlander will claim his 10th-career top-5 Cy Young finish. That's tied with Roger Clemens, and it's one more than either Randy Johnson or Greg Maddux.
To be fair, the voting process changed in 2010, allowing voters to name five candidates on their ballots. Previously, they could only select three. Even so, this would be an incredible accomplishment for Verlander – just one more feather in his HOF cap.