Analysis
MLB Free Agency: Grading the Biggest Hot Stove Signings
Grading each of MLB's biggest free agent signings.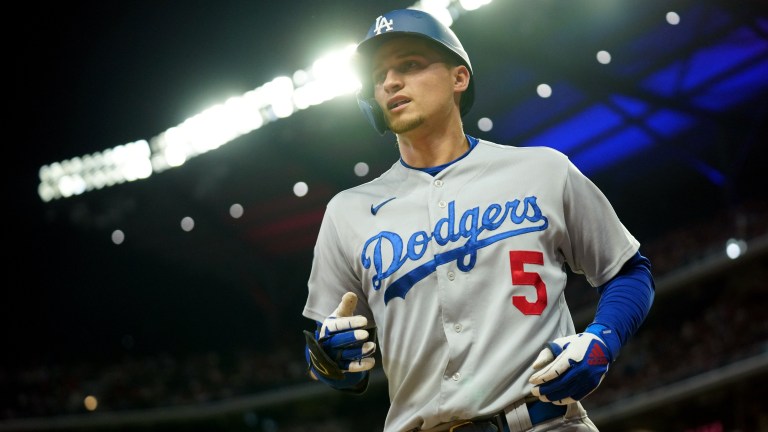 What a 48 hours it has been for Major League Baseball. A free agent frenzy more characteristic of what we see in the NBA, it seemed like every time you checked Twitter another pen hit paper.
As the CBA has expired and the dust has settled, it's impossible to start anywhere other than the Texas Rangers, who in less than 48 hours spent over a half billion dollars.
The trend of small market teams spending money ahead of the CBA's expiration is fascinating. As financial parity is likely discussed at large throughout the Winter, unlikely spenders are shelling out cash. The Marlins, Mariners, and Twins also committed over $100 million over the last few days while the Tigers reportedly remain in on big free agents.
Corey Seager to Rangers – 10 years, $325 million
Grade: A–
It is hard to give anything other than an A- grade when a 100-loss team adds one of baseball's best shortstops. The Rangers are aware that 10 years is a lot for a guy who will be 28 years old shortly after Opening Day, but this is the necessary price to pay to convince a player to go from one of baseball's best team's in 2021 to one of the worst.
The signing of Marcus Semien Sunday without a doubt helped encourage Seager to join him in Texas, however overpaying in the average annual value department would handicap the team from being able to make other moves. Instead, the team opted to offer the duo more years on their deals than anyone expected them to receive.
The only thing holding this signing back from an A+ is the fact that Seager has played just 239 games since the beginning of 2018. There's an obvious risk in signing a player for a decade who has had a bit of an injury history over the last three years. Semien and Seager will probably make for one of the most old and expensive middle infields in baseball come 2027, but that's a problem for later…right?
Marcus Semien to Rangers – 7 years, $175 million
Grade: A
At risk of repeating everything I said prior, Semien combined with Seager is as exciting as it gets middle infield wise. There's still a lot more that goes into building a team and the Rangers will have to show that they are able to do that. A new stadium often inspires teams to spend and this seems like the latest example after Globe Life Park opened its gates to a pandemic.
The Rangers want to fill up their shiny new home and half a billion dollars spent on your roster will help do that. However, if the team doesn't succeed, we could be looking at a 2012 Marlins situation. The difference is, the Rangers would likely keep the middle infield duo as the contracts will be difficult to move if things got to that point. Again, the Rangers are focused on the next 3-4 years and they are in a fantastic position all of the sudden.
Don't forget, they have one of baseball's best third base prospects in Josh Jung, who is just about big-league ready, as well as top pitching prospect Cole Winn knocking on the door as well. Something tells me that Jack Leiter kid won't take more than a couple years to get there either.
Kevin Gausman to Blue Jays – 5 years, $110 million
Grade: B–
Things clicked for Gausman once he arrived in San Francisco. He broke out to a career high 25.7% K-BB rate and followed that up with another fantastic season in 2021, on his way to this nine-figure deal with the Jays. You might as well call Gausman's splitter a nine-figure pitch because that is what he rode to dominance over his last 40 starts.
It is worth noting that Gausman hit a wall in the second half, seeing his ERA more than double among many other eye catching figures.
1st Half: 114.2 IP, 1.73 ERA, 2.57 FIP, 0.82 WHIP, .159 OPBA
2nd Half: 77.1 IP, 4.42 ERA, 3.65 FIP, 1.37 WHIP .276 OPBA
A tale of two halves for Gausman
It would be unfair to expect Gausman to continue what he did in the first half for the duration of an entire season–he would be seeing Scherzer money if that were the case. The Jays are betting on Gausman being somewhere in the middle of the two halves, which is a reasonable chance to take.
My concern with Gausman is that it is extremely difficult to make two pitches work over a long period of time. The 30-year-old has a thinner margin for error than most and if his splitter is off any given day, you might as well pack it in. Time will tell on this one, but I am not sure I would want to bet on Gausman successfully riding an elite splitter and average fastball to $110 million value over a span of five years.
Robbie Ray to Mariners – 5 years, $110 million
Grade: B
The Mariners get the AL Cy Young winner and they get a B?
Well, yes. Aside from the fact that a B+ is still really good and my college transcript could've used more of them, I am a bit worried about the underlying metrics on Ray.
Like Gausman, there is no disputing that Ray has made massive improvements on the mound, as our own Javier Reyes recently detailed. Improvement puts it lightly, Ray took his ERA of 6.62 in 2020 and more than halved it to 2.84 in 2021.
The biggest standout improvements by Ray have been his massively improved command coinciding with a significant velocity bump. Ray saw his fastball jump by nearly a full MPH while simultaneously cutting his walk rate to a career best 2.42 BB/9–a walk and a half better than his career average. Ray has always been a pitcher who has been susceptible to loud contact. Even in his breakout 2021 season, he surrendered 33 homers.
Ray's ability to rack up strikeouts at an elite rate helps him dance out of danger, exemplified by his routinely high strikeout rate. My concern is that Ray needs to maintain his newfound command in order to sustain the success he has realized. Ray stranded baserunners at an absurd 90% rate, tops in the big leagues by nearly 6%.
I think that Ray is going to be more than a good arm moving forward, but similar to Gausman, is he going to maintain effectiveness as he approaches his mid-30s?
Especially for a pitcher who benefitted so much from his velocity bump, it is a valid question. Ray's FIP, xFIP, and xERA all point towards him being more of a mid-threes ERA guy who will rack up strikeouts in bunches. Valuable? Yes. Worth $115 million? I'm not so sure.
Marcus Stroman to Cubs – 3 years, $71 million
Grade: A+
The Cubs are clearly not interested in another slow rebuild. The team traded away many of their impending free agents during the 2021 season for some strong prospect returns, seemingly signaling a reset. While the team may have hit the reset button, the message from Team President Jed Hoyer is that they want to compete as soon as next year. The contract given to Stroman echoes that sentiment.
For Stroman this is another deal where he chose to bet on himself, after pitching last year on the qualifying offer. He receives the $25 million AAV he was searching for in the first two years of the deal, with an opt-out to hit free agency again at 32 years old. The final year of the deal is currently worth $21 million, but has $2 million escalators attached in each of the first two seasons if he reaches 160 innings pitched.
Stroman is banking on his own durability to turn this into a three-year, $75 million deal, but for the Cubs, they get him at a $23.67 million AAV when it comes to the luxury tax, which is more in line with what Gausman and Ray received.
When healthy, Stroman has been one of baseball's more consistent arms. The athletic right-hander is a ground ball machine and attacks hitters in so many different ways. Stro's sinker, slider, splitter, and cutter are all viable offerings and he uses them off of each other really well.
As a guy who pitches to contact a bit more, Stroman is rare in today's game. That said, Stroman set a career high with a 21.7 K% while dropping his BB% (6.0) to the lowest mark of his career. For a pitcher who has already shown he can get outs without a ton of K's, improvement in the strikeout department is extremely exciting for the Cubs.
Stroman could probably generate more strikeouts if he wanted to–the 30-year-old ranks in the top half of the league in whiff rate and top 20% in chase rate. Stroman prides himself on going deep into games, which is difficult to do when you are going deep into counts. The former Met and Blue Jay has figured himself out as a pitcher and knows when to get the whiffs and when to go for the early count weak contact.
While more of a No. 2 starter than an ace, Stroman is a safe bet to produce something close to his 2021 numbers and eat a ton of innings if healthy. Compared to the Gausman and Ray deals, I'd rather have Stroman at three years, $75 million (including the $4 million in incentives).
Max Scherzer to Mets – 3 years, $130 million
Grade: A–
To give a 37-year-old pitcher the highest contract in terms of average annual value in baseball history is an absolute risk–if money was a thing. With some of these other teams funneling money into free agency, we don't necessary know what the long-term financial outlook is for them. Mets owner Steve Cohen has made it clear that he will spend whatever it takes to make the Mets a contender and Scherzer is the latest example.
Not to say that Queens is a bad place to play or that the Mets aren't an interesting team that I'm sure plenty of players not named Steven Matz wouldn't mind being a part of, but I think the situation here is clear: the Mets paid Scherzer more than anyone else was willing to.
Max Scherzer is a first-ballot Hall of Famer and clearly still has plenty left in the tank. That said, the idea of paying a 40-year-old $43.3 million is borderline unfathomable. Again, it's Monopoly money at the end of the day. What is also borderline unfathomable is a rotation that is led by Jacob deGrom and Max Scherzer. Two of the greatest arms of the modern era leading the way for your team is a decent situation to be in if you're a Mets fan.
Starling Marte to Mets – 4 years, $78 million
Grade: A
Marte enjoyed the best season of his career in his split time between the Marlins and A's. The speedy center fielder set a career-high with a 134 wRC+ and led MLB in stolen bases with 47. The 32-year-old also offered stellar defense in center field. Despite only playing 120 games in 2021, Marte finished ninth among all position players in fWAR. Five of the eight players ahead of him in the fWAR department were MVP finalists. The others are Trea Turner, Jose Ramirez, and Carlos Correa. Good company.
There's a level of concern that Marte–a player who relies on his athleticism for success–may see his value diminish in the back half of the four-year deal. While his value may diminish a tad as he possibly slows down, I think that he will still well be worth the $19.5 million he will be making in each of the final two seasons of his contract. Marte is still a plus defender in center and I don't expect that to change soon. However if a move to a corner is needed down the road, he will still likely be a well above-average defender.
Marte is a freak athlete who I think could maintain elite sprint speeds throughout the entire duration of this four-year deal, but if he doesn't, I think that Marte is more than capable of making the tweaks to his approach needed to maintain an impact offensively. Marte has fantastic bat-to-ball skills and has relied on his ability to put the ball in play to utilize his elite speed.
Dating back to his days with the Pirates, Marte has hit the ball on the ground at a 53% rate: 8% higher than league average. That seems to be more of a conscious choice for Marte as he continues to maintain an impressively low strikeout rate.
The thing with Marte is, he has big-time power potential too. The chiseled outfielder is capable of producing exit velocities in the top 13% of the league and as he ages can simply lift the ball more in an effort to do more damage rather than be a contact/speed guy. Again, this is all under the assumption that he even slows down dramatically in the next four years.
Mark Canha to Mets – 2 years, $26 million
Grade: A+
The lowest profile deal listed in this article, the Mets signing of Mark Canha may be one of my favorites. A former Rule 5 Draft selection by the A's from the Marlins, Canha has carved out a great career for himself. If it weren't for a second half slump, Canha could've been looking at another $10-15 million.
Similar to Brandon Nimmo, Mark Canha is an on-base machine. Dating back to 2018, Canha has gotten on-base at a .366 clip, tying him for 25th in baseball with Michael Brantley. Over the same span of time, Canha has produced a 126 wRC+ and 13 fWAR. The 32-year-old broke out with 26 homers in 2019 and hasn't quite gotten back to that figure since, but has shown that he can provide value with or without strong power numbers.
Another important aspect to Canha's game is his strong outfield defense. Canha is a plus defender in either corner and is capable of playing center field if needed. At just $13 million AAV over a two-year commitment, this is a great deal for the Mets. Don't believe me? Look at what the Marins just paid Avisail Garcia.
Javier Baez to Tigers – 6 years, $140 million
Grade: B–
I recently praised the Detroit Tigers for what they have done to shift from rebuilding to budding contender. The team has some exciting young talent at the big league level and some prospects who are knocking on the door of their Comerica Park debuts.
The Tigers were one of only three teams baseball to garner a negative fWAR from the shortstop position. GM Al Avila picked a good year to address his team's issue up the middle, though Baez seemed a bit like the de-facto option.
Corey Seager and Marcus Semien weren't happening because the Rangers were willing to pay 30 extra cents on the dollar for the duo, though I can't help but wonder if it all really did just come down to the money for the Tigers. Carlos Correa will likely push $300 million and Trevor Story may just not have been the Tigers preference between the two players, plus he could command more money than Baez.
The Puerto Rican infielder made himself a lot more money with his strong finish in Queens, hitting .299/.371/.515 in 47 games for the Mets while getting his strikeout rate in check. Similar to what I will say with the Marlins and Avisail Garcia, for a team that does not have a huge spending history, this is quite the risk to take. After all, the Baez deal is the second largest in franchise history to Prince Fielders nine-year, $214 million deal in 2012.
Baez is one of baseball's most talented and polarizing players. He owns one of the game's worst K-BB rates for a regular, but also hits the ball as hard anyone and has Gold Glove upside when he is going right defensively. The 29-year-old is electrifying and will help usher in a new era for Detroit baseball, which will hopefully include a nice spike in attendance.
From purely a baseball perspective, Baez makes the Tigers better. The question is, could that money have been better spent elsewhere, or was this a bit of a force from the Tigers brass?
Avisail Garcia to Marlins – 4 years, $53 million
Grade: C+
Remember when I said money isn't a thing for Steve Cohen?
Well, money seemingly is a big obstacle for Bruce Sherman, Derek Jeter, and the Marlins. GM Kim Ng and the Marlins brass said they would spend a bit this offseason to bolster their lineup and they did just that by scooping up former Brewers outfielder Avisail Garcia.
My issue with this move is that the Marlins can't afford to miss or even over-spend on free agents. If the Fish give out a bad contract, they are going to feel it a lot more than the average MLB team. That's not to say that I think this contract will be a disaster, but I think the Marlins could have done much better with $50 million dollars. That figure marks the largest amount of money the Marlins have delved out since they signed Corey Dickerson to a two-year, $17.5 million deal prior to the 2020 season.
The last 3+ year deal the Marlins have given out as a franchise? Wei-Yin Chen's 5-year, $80 million deal in 2016.
The Marlins desperately needed offensive help and in a vacuum, the move is great for that reason. I look a few paragraphs up, however, and I see Mark Canha for half the price and years or Starling Marte for $25 million more and the same duration which is especially troubling considering that it likely wouldn't have cost the Marlins as much to bring Marte back or just keep him prior to trade.
Derek Jeter recently said in Garcia's introductory presser, which doubled as the Sandly Alcantara extension presser, that Garcia could be an option in center field. Garcia is a gifted athlete given his massive 6-foot-5, 250-pound build, though his defense has tailed off a bit over the last couple years in right field and he only made one start in center for the Brewers last year.
Four years is also a long commitment for a hitter who has not put together consecutive above-average seasons if you consider fWAR or wRC+. Still, the outfielder just enjoyed his best season since 2017 in Milwaukee and was impervious to the typical dramatic home/road splits you would expect from a player with a bounce back year in a hitter-friendly environment.
Raisel Iglesias to Angels – 4 years, $58 million
Grade: B+
There is no disputing that Raisel Iglesias is one of the best relievers in the game and the Angels just paid him to be that for the next four years. The 32-year-old had the best year of his career in 2021, pitching to a 2.57 ERA while striking out 38% of hitters.
Any time the Angles get more pitching, I am going to be happy and the Angels really could not afford to lose Iglesias. Even after his dominant season last year, the Angels ranked 24th in baseball in bullpen ERA. Generally speaking, multi-year deals to relievers are a big no from me. The position is incredibly volatile and there are so many talented arms in today's game that you can bank on exciting relievers popping up annually. There are exceptions to that for the elite of the elite and Iglesias has entered that echelon.
Referencing Liam Hendriks' deal with the White Sox last year as a barometer, the Angels received pretty good value with this deal. Prior to the 2021 season, Hendriks at the same age signed a three-year, $54 million deal. The contract is structured uniquely, though it averages out to $18 million average annual value. The Angels locked in Iglesias for $14.5 million AAV with 2022 at just a $10 million salary, allowing GM Perry Minasian to be a bit more flexible.
I probably would have preferred to see this money go towards a starter, but that is an equation that I am sure the Angels considered in this price range. Would you rather have a middle of the rotation arm like Jon Gray, or one of the best closers in the game? The Angels gave their answer.
Jon Gray to Rangers – 4 years, $58 million
Grade: B+
It's easy to forget that the Rangers also scooped up starting pitcher Jon Gray because of the other $500 million they handed out to two of baseball's most prized free agents right around the same time.
The offensive upgrades would be all for naught if the Rangers do not address their starting pitching and Jon Gray is an alright start to that. As baseball is now locked out, we will have to wait and see if the Rangers will go get other remaining arms such as Clayton Kershaw or Carlos Rodon. If Texas adds another arm or two, this move looks a lot better, but the purpose of these grades is to evaluate these deals in a vacuum.
It is always a bit of a unique situation when acquiring a player who previously played in Colorado whether they are a pitcher or a hitter. Throughout the years, there have been several different approaches to pitching at altitude. Because of the way altitude impacts pitch movement, command and changing speeds has become one of the most successful approaches. There is plenty of data that would give us good reason to believe that vertical movement on pitches is more impeded at altitude than horizontal movement.
Gray went to his slider more than ever in 2021 on his way to what was his best season since 2017. The 30-year-old has four viable pitches, but was forced to use his curveball and changeup a bit less because of the effect of altitude. Some may look at Gray's splits and be alarmed by the fact that he was better at home than on the road, however after so many years in that environment, a pitcher will cater his arsenal to work best at Coors Field through trial and error. It is difficult to then shift back to a different way of pitching when on the road, making it harder for some pitchers away from Coors as counterintuitive as it may sound.
There may be a feeling out period for Gray early on in Texas, however I think he is finally going to be able to use his entire arsenal effectively and it could help him take his game to the next level. Gray has a viable curveball and changeup which were both limited due to Denver's distance from sea-level.
It is a bit of a gamble for the Rangers to give Gray four years, but at just $14 million AAV and over the duration of the deal, Gray does not need to be an All Star to give the Rangers their value on the contract. I would argue that in this market, it is more likely for Gray to over perform his contract than underperform it.
Chris Taylor to Dodgers – 4 years, $60 million
Grade: A
How every team in baseball did not match this offer to Taylor is beyond me. After an All-Star first half, Taylor slumped in the second half before going crazy in the postseason. CT3 is one of baseball's most dynamic players, making starts at six different positions while launching 20 home runs.
With the way that the Dodgers love to mix and match their lineup, Chris Taylor is a gift from heaven. For Taylor, his versatility allows him to see 500+ PA's despite his "utility" label which has a negative connotation to some for whatever reason. There was a general belief that Taylor may go elsewhere in free agency so that he can he a main piece for another team, however something tells me that Taylor loves his role with the Dodgers.
Taylor is the type of player whose value is probably higher to the Dodgers than anyone else, but at $15 million AAV over four years with a $12 million club option for the fifth year, Taylor would be a good pick up for any team.