Analysis
Robbie Ray's 9-Figure Turnaround
The 2021 Cy Young winner went from an ERA over 6 to a 9-figure deal with the Mariners in free agency.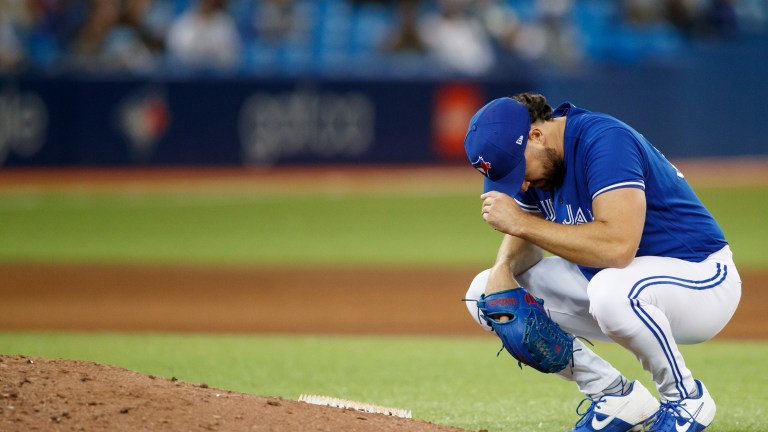 After posting an ERA as ghastly as 6.22 and a WHIP as hazardous as 1.90 in 2020 — and just generally being so bad that even the Diamondbacks wanted nothing to do with him — we're sitting here, in the waning moments of 2021, having just witnessed Ray win the American League Cy Young award and $115 million dollars richer via a five-year deal with the Mariners.
The multiverse has, indeed, collapsed.
But chaos is fun, is it not? The San Francisco Giants were the most surprising thing of the 2021 season, but Robbie Ray was perhaps one of the most surprising players, especially in the American League. He sounds like the name of the level-one boss battle in an arcade baseball game more than a guy that'd be one of the biggest free agents to hit the market — and in a deep market, no less.
I do confess, though, that my fascination with Robbie Ray isn't only because of this season. He was one of my favorite pitchers because of his struggles in Arizona; whether or not that says more about me as being early on the bandwagon or just being an idiot is open for interpretation. His strikeout rate has always been stellar, but he managed to walk batters and get hit harder than most starters in the league; in a way, he was the Joey Gallo of pitchers.
But unlike Gallo, this confluence of issues made him entertaining as hell to watch. You could appreciate his ability to throw some nasty fastball/slider combos that appeared on your timeline from posters like Pitching Ninja, or be treated to an offensive explosion from the other team with plenty of walks and baseballs being blasted to. It was a paradise.
But now it's a different kind of paradise. Like, not in the ironic way you enjoy the movie Armageddon, but in the unironic way you enjoy the legitimately good The Martian. We didn't have to wait long, thanks to the incoming work stoppage in MLB, to see where Robbie Ray's services would wind up for 2022. The Seattle Mariners, one of the heartwarming success stories of the 2021 season, decided to bring him on board in the hopes that he could be one of the main pieces to end their infamous postseason drought. And they're right for believing so.
In 2021, Robbie Ray outpaced the American League in a plethora of notable areas, finishing with the lowest ERA (2.84) and WHIP (1.04) of his career, leading in quality starts (23), and also managing finish with the most strikeouts across ALL of MLB, which is quite the antithesis from the guy who lead the league in walks just a season prior. He was consistent — which is hardly what anyone would've associated with Robbie Ray while making their pre-season predictions because this sport is insane — with some standout starts during the Blue Jays second-half hot streak that nearly sent them to the postseason. The game against the Rays in September particularly stands out.
But aside from just simply pitching better in the more traditional sense, Ray managed to make some mechanical changes to his arsenal that saw him become more of a specialist. In 2021, he cut down the usage of his curveball significantly (16.9 to 6.0%) and focused almost exclusively on his fastball and slider. This helped a lot since the pitch was seemingly a liability in 2020. Opponents hit .474 with a whopping .684 slugging percentage against it 2020; sometimes dropping the curveball can pay dividends, similar to the way it did as such for Padres pitcher Blake Snell in the second half of 2021.
Turning Up The Heat
Then, there's also the indisputable fact of life: you gotta go fast. Ray managed to increase not just his fastball velocity in 2021, but his breaking stuff, just as impressively, had a 2.1 MPH increase in 2021. Ray seemed like a genuine fireballer of terror on the mound. His swinging-strike percentage was the third-highest (15.5) in all of MLB, trailing only Max Scherzer and Corbin Burnes. I like to imagine that escaping from the decaying corpse of the Arizona Diamondbacks and joining the good vibes of this year's Blue Jays team must have helped at least a little. But more so, it was Ray's dominant slider. Ray had the highest strikeout percentage (48%), 2nd-highest whiff rate, and 4th best run value (-11) with the pitch amongst all starting pitchers in baseball, plus the adage of his workload to go along with it.
So basically what I'm saying — and this is very, very, VERY important to understand — is that Robbie Ray had an outstanding 2021. He's the epitome of baseball weirdness. He's the guy that probably won someone their fantasy league despite being nothing more than a waiver wire claim after they saw, like, Jack Flaherty hit the IL and they quickly sought a replacement in the midst of eating their Dominoes Pizza and drinking White Claw Surges.
But, in fairness, it's certainly possible that Robbie Ray sees something of a decline, which is often the downside of such fun breakout stories as his. Considering how poorly most of his tenure with the Diamondbacks had gone, there should be some hesitation with assuming that this is the real Robbie Ray going forward. As has been the case for most of his career, when Ray gets hit, he gets hit HARD — more so than nearly any other pitcher in baseball. His propensity to give up the long ball (1.54 HR/9) was the 5th worst in baseball, with only Patrick Corbin, Kyle Hendricks, Jordan Lyles, and Zack Greinke faring worse. On top of that, his average launch angle of 17.6 was the highest of his career.
While it's nice to note how much Ray's fairly simple repertoire was able to fool hitters, these things should all be taken into account. At 30-years of age, it's not like we haven't seen pitchers of his type fall off significantly before; there has to be some sort of regression to I'm not saying he's going to be the next Jordan Zimmerman or anything, but some level of regression has to be expected — and it may even get scary at times.
If you look at CSW% (called strikes and whiff percentage), which takes into account called strikes, swinging strikes, swinging pitchouts, and foul tips into the glove while excluding foul balls, Ray finished 16th among starting pitchers. That's just one small area that suggests Ray may not have been as mythically dominant as other pitchers in the league, but it also shows that his stuff is legit and can fool hitters. Perhaps the move to T-Mobile park, which yielded significantly fewer home runs than the more hitter-friendly Rogers Centre, could be a positive sign as well.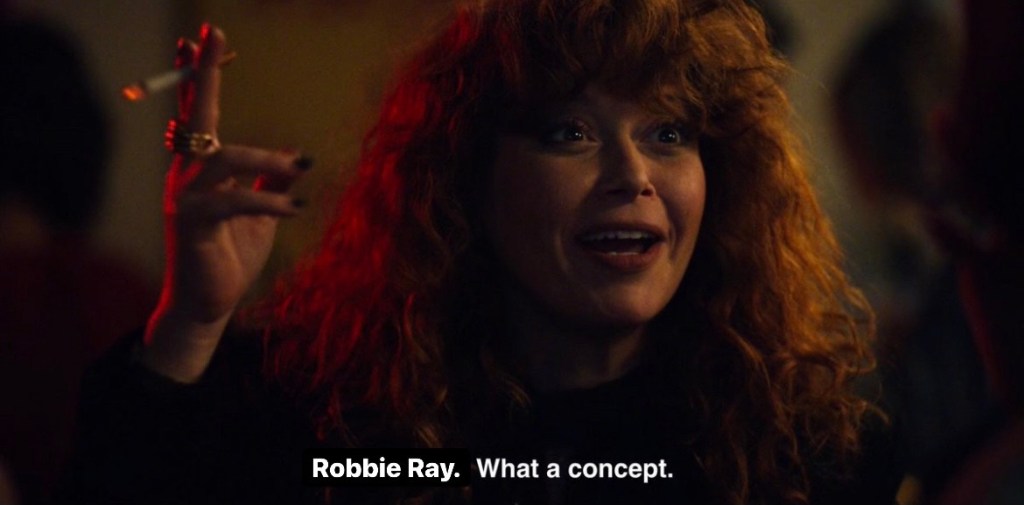 But even if things do go awry, a five-year deal for a pitcher coming off of a Cy Young-winning season isn't a move that should receive much dissent from anyone. Spending money on a pitcher like Robbie Ray, if you're in Seattle's position, doesn't come with the same level of risk as others. Ray is joining an up-and-coming team with what is widely believed to be the best farm system in baseball, so there's hope that some reinforcements are on the way. If things go according to plan, he doesn't have to be an unhittable behemoth or routine Cy Young favorite, he just has to be a good pitcher.
The Rangers, who just shelled out $500 million to two players this week, are the type of situation that could go poorly, seeing as — unlike the "Believe" Mariners — they weren't even in playoff contention this past season, nor have the same kind of dynamic farm system waiting in the wings. Those are fun moves, for sure, but the Mariners signing of Ray might be one of my favorites by any team thus far. I simply love when fun players get signed by young teams that are on the rise.
There are going to be more players like Robbie Ray. There always are, and that's the beauty of the sport. But even still, you simply never get tired of it. Every year we sit down and try to project what players will or won't do, and then there are these weirdo glitches in our systems like Robbie Ray that break free and create an entirely new narrative and trajectory for themselves. If that isn't the most appropriate kind of player for the Seattle Mariners — perhaps the most delightfully weird organization in sports — then I don't know what is. I can't wait to see what kind of weirdness their marriage does next.