Analysis
2022 Free Agent Profile: Marcus Stroman
Marcus Stroman's consistency makes him one of the most attractive free agent starting pitchers on the market, but where will he land and for how much?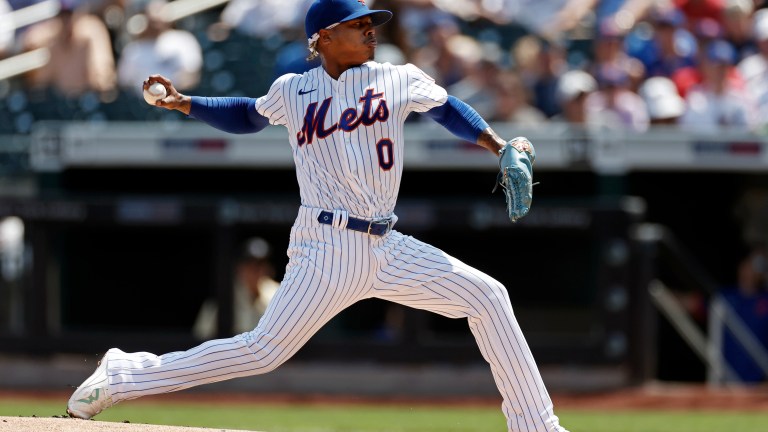 Position: SP
Throws: R
Age: May 1, 1991 (30 years old)
2021 Stats: 179 IP, 3.01 ERA, 158 K, 3.49 FIP, 4.33 xERA, 21.6% K, 6.0% BB, 3.4 fWAR
Path to Free Agency
Marcus Stroman's journey to being one of the most sought after pitchers on the market really began back in 2010 as a freshman at Duke University. Surprisingly, Stroman struggled in his freshman season on the mound, posting a lackluster 5.34 ERA, but as you'll come to find out (or already know), Stroman is not someone to let anyone tell him that he isn't good enough.
Stroman has always put in the work to be better, not letting his small frame dictate his fate. It's why he's adopted the slogan "Height Doesn't Measure Heart" or HDMH for short. He quieted any doubters in his sophomore season with a 2.80 ERA and backed it up with a 2.39 ERA his junior year before entering the draft in 2012.
The Blue Jays drafted him 21st overall, handing him a $1.8 million signing bonus. Less than two years after he was drafted, Stroman made his Major League debut as a reliever to face the Pirates on May 5th. He would finish his rookie season with a 3.65 ERA and 3.4 WAR across 130.2 innings, leaving fans ecstatic for the future of Blue Jays baseball.
The hype around Stroman quickly vanished though, as he tore his ACL in his left knee in spring training during fielding drills. Amazingly, Stroman was able to recover in time to make four regular season starts and three postseason starts as the Jays won the AL East and advanced to the ALCS before losing to the eventual World Series champion Royals.
After two healthy seasons in 2016 and 2017, injuries popped up again in 2018 as Stroman missed significant time due to shoulder fatigue and blister issues, only making 19 starts. Before the 2020 season, a muscle tear in his left calf put him on the injured list, ultimately leading him to opt-out of the shortened season.
Stroman decided to bet on himself in free agency and accepted the Mets qualifying offer for the 2021 season. That bet looks to have paid off in a big way as Stroman is coming off one of his best seasons.
All in all, Stroman has been fantastic when on the mound. In four of the last five seasons, Stroman has made 32 or more starts, compiling between 3.3 and 3.9 WAR in each and has never had a FIP or xFIP above 4.00 in his career. Better yet, his 3.12 ERA since 2019 ranks eighth in all of baseball. He's the perfect example of consistency, and many teams will be eager to pay for that, especially after such a masterful 2021 season.
A Ground Ball Machine
Stroman can be characterized as one of the more unique pitchers in baseball. He attacks batters with four pitches: A sinker (42%), a slider (23%), a splitter (16%), and a cutter (15%), creating a tunneling masterpiece. His sinker and slider have heavy vertical drop, but move in opposite horizontal directions, tricking hitters into believing a slider is a sinker and vice versa.
Due to the tunneling deception of Stroman's repertoire, hitters produce high rates of ground balls, which is one reason Stroman is often able to outperform his FIP and xFIP numbers. His groundball rate of 50.8% ranked eighth in 2021. In two straight seasons, he's outperformed his FIP by 50 points.
Despite Stroman's knack for ground balls, he also has a knack for giving up hard contact. This is evident by his 4.33 xERA last season, which strays far away from his 3.02 ERA and 3.49 FIP. He also gave up the third-most hard contact of any pitcher in baseball last season based on Baseball Savant's hard hit rate.
Teams are definitely becoming more prone to relying on xERA and hard hit data, so this will be a major question in contract negotiations. There is still confidence that Stroman can overcome the hard contact as it's mostly on the ground and his home run per fly ball rate has stayed around league average for his entire career.
The expectation for Stroman will be to produce an ERA in the low to mid 3.00's and pitch close to 200 innings every season. The expectation isn't for Stroman to win a Cy Young, but rather be a consistent producer that can be counted on every five days to keep games within hand.
Potential Suitors
When it comes to potential suitors for Stroman, there will seemingly be a lot of teams in the mix. There really isn't a team that doesn't need starting pitching. Obviously it will come down to price and a team willing to dole out a ton of cash for Stroman, but more on that later. First, let's identify the front runners for Stroman.
New York Mets
The best place to start is with the team that acquired Stroman at the 2019 trade deadline. After Noah Syndergaard took his talents to Los Angeles to play for the Angels on a one year deal, the Mets need for Stroman's return has only magnified.
The Mets currently have Jacob deGrom, Carlos Carrasco and Taijuan Walker slated atop their rotation, with young arms in Tylor Megill and David Peterson to round out the rotation. With deGrom and Carrasco coming off injury-plagued years and Walker putting up a rough second-half after being an All-Star, the Mets could really benefit from bringing their most consistent starting pitcher back. Steve Cohen may be forced to open up his massive checkbook and overpay for Stroman.
Los Angeles Angels
In their forever pursuit to surround Mike Trout with viable talent to make the playoffs, signing an ever-consistent Marcus Stroman would go a long way in making that dream a reality. The Angels have shown they're attacking the pitching market, surrendering a draft pick for Syndergaard's services, so why not go all in and make Stroman an Angel as well?
Syndergaard might just have the highest ceiling of any starting pitcher that was on the market, making him a worthwhile gamble for the Angels. Stroman probably has the highest floor of any starter on the market, which the Angels should be prioritizing moving forward.
St. Louis Cardinals
The 2021 miracle Cardinals won 19-straight games en route to clinching an NL Wild Card spot, but their rotation is in need of an upgrade behind 40-year-old Adam Wainwright, Jack Flaherty and Miles Mikolas. Matthew Liberatore, who ranks 64th on Just Baseball's top 100 list, should make his debut in 2022 and add valuable depth for the Cards. Still, they are in great need of another front-line arm though and their roster filled with elite defenders fits Stroman's approach perfectly.
Seattle Mariners
Another miracle team that was oh so close to their first playoff berth since 2001 is the perfect landing spot for Stroman. Their roster is filled with young pitching talent such as Logan Gilbert, who performed well in his rookie 2021 season, as well as a prospects Matt Brash, Brandon Williamson, George Kirby and Emerson Hancock, who will potentially make their debuts in 2022. They have the foundation of young talent, but are missing a veteran presence that Stroman brings as a proven leader of a staff.
San Francisco Giants
I know I know I know…Why would they sign Marcus Stroman when they can just re-sign Kevin Gausman, who for all intensive purposes, is a very similar pitcher to Stroman and should demand a similar price. Well, the main reason the Giants would opt for Stroman is that Gausman declined the qualifying offer and as a result, if another team were to sign Gausman, the Giants would receive a draft pick in return. That's definitely something that Farhan Zaidi values and if the Giants can get Stroman at a more affordable rate than Gausman, they'd jump on it in a heartbeat.
Boston Red Sox
Finally, we have the Red Sox, who are in desperate need of another starter after the departure of Eduardo Rodriguez, who signed a five year, $77 million deal with the Detroit Tigers. I believe much of the reason Boston did not end up re-signing Rodriguez was an apprehension to offer him more than three years, which is something that could put a wrench in their pursuit of Stroman as well. Regardless, the Red Sox have money to spend and a major need in their rotation.
Contract Projection
Finally, what you've all been waiting for, how much money over how many years will Stroman receive in free agency?
As just mentioned, Eduardo Rodriguez received a five-year, $77 million contract from the Tigers, which sets a valuable precedent for what other pitchers in this free agent class can command. It's clear that Marcus Stroman is more sought after than E-Rod and will certainly command more money per year than the $15.4 million price tag Rodriguez was given.
It's important to acknowledge that Rodriguez is 28 years old, two years younger than Stroman, but despite that, Stroman will be vying for a five-year deal as well. Knowing that Madison Bumgarner signed a five-year, $85 million deal ($17 mil AAV) at age-30 and Zack Wheeler signed a five-year, $118 million deal($23.6 AAV) at age-29 before the 2020 season, it's believable that Stroman will command a dollar amount somewhere between those figures.
Final Prediction
Mets: Five years, $105 million, $21 million AAV
Marcus Stroman is a great fit on any team, so a bidding war could form with teams lining up to secure his services. But after losing Noah Syndergaard, the New York Mets cannot afford to lose Stroman too. This is a team that is looking to compete in a big way next season, with an owner willing to spend a premium in free agency to do it. This makes a reunion with the Mets the most likely landing spot for Stroman.