Analysis
MLB Best Bets May, 19th 2023
Fifty games in to the MLB season and we have yet to have a max play and that's about to change, our attention will be in New York tonight.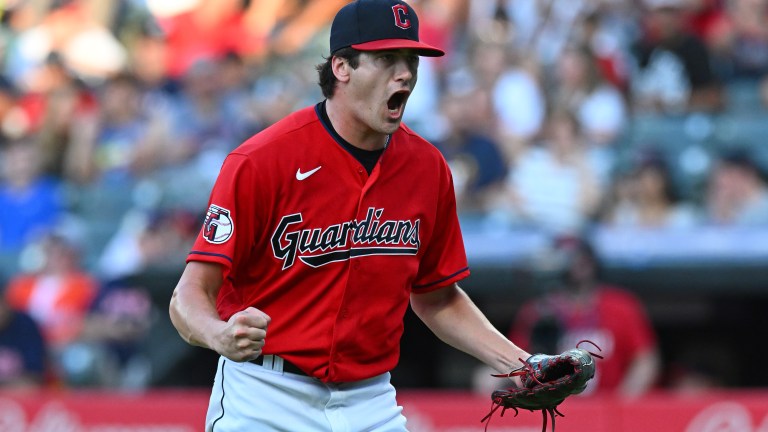 For those of you who have been watching the Not Gambling Advice stream, I've been appearing and giving my picks. Throughout the season I will continue to make my picks on the show, which streams on YouTube and Twitch every day 4:00 to 6:30 ET.
Yesterday was brutal, we went 1-2 dropping -2.68 units. It was tough but I'm not worried we've been hot as of late and that was our first losing day of the week. I'm forgetting yesterday and moving on to today. We are almost 50 games in to the MLB season and we have yet to have a max play. Today's the day that changes and trust me, it's hitting. Let's rock.
Just so we all know, I'm using BetMGM lines only this year. Here's a link to get started with a risk-free $1000 bet. You can also use code "JBFANS" if you're betting on MLB. Wager $10 on any MLB game and receive $200 instantly. All prop entries will be on PrizePicks: Here's a link to get a 100% deposit match.
2023 Overall Record: 105-69-2 (+29.62 U)
Cleveland Guardians vs. New York Mets @ 7:10 PM EST
Pitching Matchup: Cal Quantrill vs. Carlos Carrasco
Carlos Carrasco is making his return to the Mets rotation tonight. He has been out of the rotation since April 18 with right elbow swelling and wrapped up his rehab start last Sunday throwing 54 pitches. Carrasco was horrible to begin the year, he was 0-2 with a 8.56 ERA. The only outing he pitched well in was against the Oakland Athletics when he gave up two runs over five innings.
Statistically Carrasco was one of the worst pitchers in baseball before going on the injured list. He was in the bottom 6% of the league or lower in most categories according to statcast. He was in the bottom 6% of the league in xSLG, bottom 4% in xWOBA, and bottom 4% in xERA. He is no longer the same pitcher he used to be and doesn't have any put away pitchers. He's only had eight strikeouts over 13.2 innings and has had minimal break on his pitches.
His lack of movement on his pitches favor this Guardians team that takes advantage of mistakes and likes to hunt the fastball. He throws his fastball 30.7% of the time and opponents are batting .286 with a xBA of .315 and a xSLG of .614. His vertical movement by inches compared to the average in the MLB is horrible, his fastball has -2.2 inches of run and his curveball is at -3.4 inches.
He has also struggled to get opposing hitters to chase pitches out of the zone which leads him to fall behind in the count and throw more fastballs. Opponents chase percentage is 22.8%, whiff percentage at 20.4%, and he's only throwing a first pitch strike 49.2% of the time. If he gets behind in the count and is forced to throw the fastball or his sinker which opponents are batting .545 against then he will be in trouble.
On the flip side Cal Quantrill is on the bump. He pitched horrible to start the season but in the month of May he has really figured it out. In May he has 20.1 IP with a 2.21 ERA and a 0.98 WHIP. He's pitched better on the road as well this year with a 3.38 ERA over four starts. Quantrill has struggled in the first inning this season and that's what plagued him to begin the year. If he starts the game off clean I see him having no problem with the rest of New York's lineup.
The Guardians have batted better against righties batting .231 and Jose Ramirez is set to return to the lineup after missing the last three games due to the death of his grandmother. He rejoins the team today and is seen as the leader throughout the clubhouse. I like Ramirez as well in this matchup and his bat will provide a much-needed spark.
From a betting standpoint this line opened up with the Mets being a -180 home favorite and the Guardians were +145 on the moneyline. Now the Mets are -150 favorites with Cleveland as a+125 dog, I'm looking primarily at the first five. The line is shorter, sitting at +120 and it looks like the books are leaning towards Quantrill rather than Carrasco.
I'm playing the first five because this is a strict fade of Carrasco and I don't want to deal with either team's bullpen. I like Quantrill in this spot and he's going to get the job done, the Guardians fair well in interleague matchups, they are are 13-3 in their last 16 interleague road games and 6-0 in their last six interleague road games against a right-handed starter.
For all the coin, let's go Cleveland.
The Play: Cleveland Guardians F5 ML (+120) 3 U to win 3.6 U