Analysis
The World Baseball Classic Could Be Miguel Cabrera's Swan Song
The Tigers won't be great for Miguel Cabrera's final season, but the World Baseball Classic could give us one last story to add to his legend.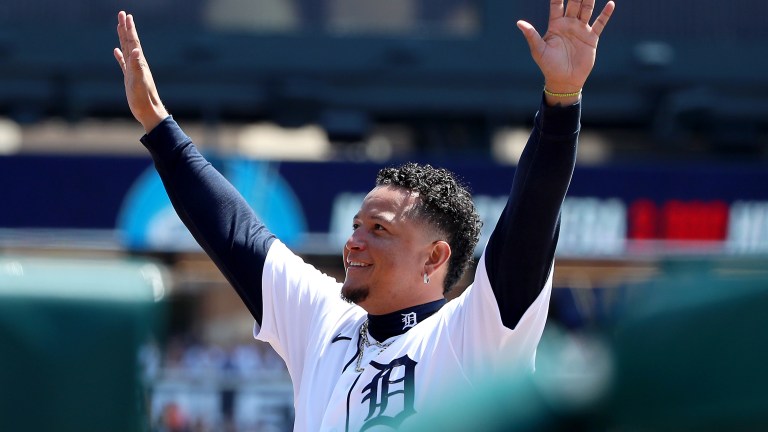 It always ends up like this. Sports legends — or, heck, legends of any craft — move past their prime and arrive at the "I guess I'm still here" zone. Sometimes it's abrupt, while sometimes it's more of a snail's pace. Future Hall of Famer Miguel Cabrera mostly falls in the latter category. And it's one reason why this year's World Baseball Classic is particularly important.
Cabrera — or as the cool kids call him, "Miggy" — has already confirmed that the 2023 campaign will be his last, which in a lot of ways is quite depressing. Not because he's fallen to anemic levels of production, or that he's calling it quits early, but because the announcement is a reminder of how little we actually got to talk about him over the last few years.
Mainly, that can be attributed to the atrocious ineptitude of the Detroit Tigers, who have managed to go through a rebuild so long that the sequel to Avatar finally came out.
Now, Cabrera isn't the only baseball player, and certainly not the only athlete, to be stranded on such an island of mediocrity. But unlike, say, Mike Trout — who may be this generation's Dan Marino if things keep going accordingly — the last several years have barely given us anything to even talk about with Cabrera. For many, his name might've only been brought up in those "wow, it's so weird seeing Miguel Cabrera on the waiver wire" types of fantasy baseball conversations.
And that really darn stinks. It stinks a whole damn lot. Cabrera was perhaps the face of baseball for that brief period before the aforementioned Trout took a blowtorch to the rest of the league. Even my friends that couldn't tell you what a balk means still knew who Cabrera was.
He had an aura about him. Perhaps it was his swing, which is the second result you'll see pop up in the YouTube search bar after typing his name. Maybe his objectively cool Miggy nickname. If you're a chaos enthusiast, maybe his insane brawl against the Yankees. Or maybe even his early days as a Florida Marlin — which serve as yet another reminder that the team that trades away their superstar player…pause for dramatic effect…often loses the trade.
By now, you may have noticed that I haven't brought up many stats to help contextualize Cabrera's greatness. It's not because I'm being a bad writer (I think?), or that I'm simply in an ongoing war with math (I also think?), but rather because Cabrera, from my perspective, has always been about storytelling and mythmaking. I could tell you about his fWAR total or legendary triple-crown season. I could talk about him being one of the few players to reach the 3000-hit club, using it as a springboard to pontificate about how little fanfare it received compared to Derek Jeter — an easy target for baseball fans everywhere.
But for me, it's all about the stories.
The intrigue around Miguel Cabrera's final season hardly has anything to do with the Tigers. They're terrible, and even in a lousy AL Central division, it's highly unlikely they'll make even the tiniest of splashes in the pennant race.
Instead, we have to hope that this year's World Baseball Classic will give us one last story to tell. Team Venezuela has been picking up steam as a sleeper, and the possibility of Cabrera getting meaningful, high-stakes at-bats one last time makes the whole tournament worthwhile.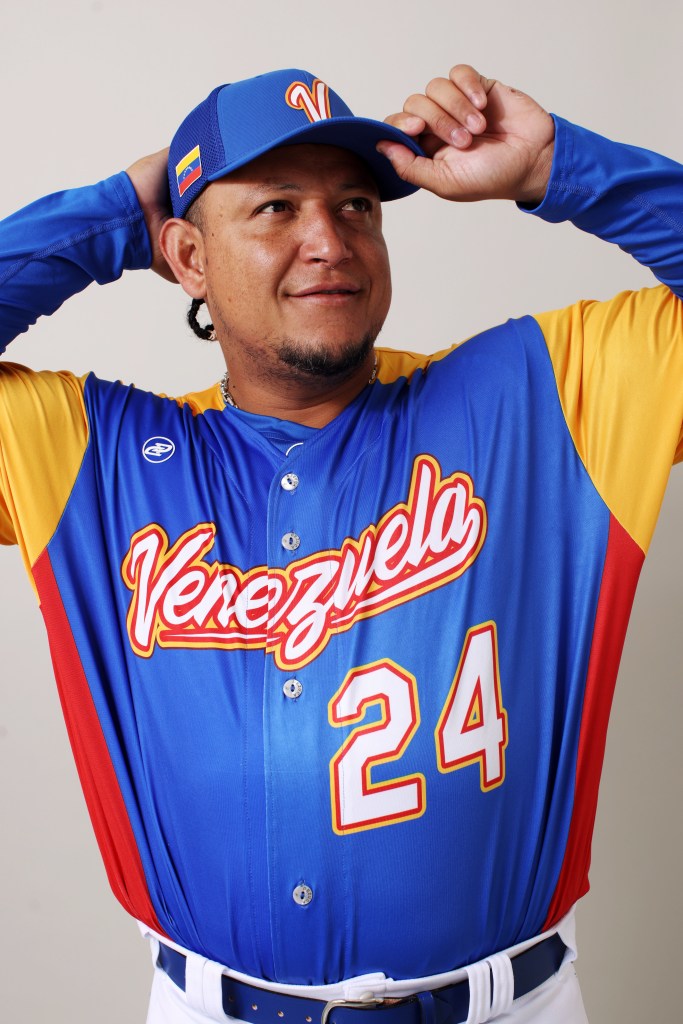 And, yeah, even if Team Venezuela and Cabrera don't make an impact, one might argue the potential for a farewell tour — a tradition I often find to be a bit too much of a self-aggrandizing affair — will be worth monitoring. But on such a crummy team, will it even be all that enchanting? Doubtful, I'd say.
I didn't grow up a massive Miguel Cabrera fan. Really, I've spent a lot of time in my life vacillating between loving, and ferociously hating, baseball. In fact, I tend to get more attached to comic book and video game characters than I do to professional athletes. But unlike those nerdy entities, athletes are a lot more mercurial, which makes their impact strange and important in their own way. Sure, I could see my beloved Spider-Man get killed off by a giant space god or something — but I know, deep down, that he'll be back.
Miguel Cabrera, and the many legends of his ilk, won't come back. They're masters of their craft — one filled with so many highs, lows, and in-betweens — that the more you ponder their talent the more remarkable you realize they are. I can't speak to Miggy specifically, who I'm sure has impacted others a bajillion times more than me in far more significant ways. It's weird, though; I'll never get used to seeing players that I grew up with, even the ones I didn't have a particular affinity for, age out of the game.
But what I do know for sure, is that you won't realize how much you'll miss some of these guys until after they're gone. You'll take Miggy, and many others, for granted; it's practically impossible not to, especially in a medium that continually churns out new and exciting talent at a remarkable rate. But still, for Cabrera's sake, rooting for Team Venezuela in the World Baseball Classic feels like a respectable route to take.
These may very well be the last important games Miguel Cabrera ever plays. All we can do is sit back and hope they're good ones.