Analysis
JB Hall of Fame Cases: Bobby Abreu
One of the more underrated players in MLB history, Bobby Abreu has a better case for induction into Cooperstown than you might think.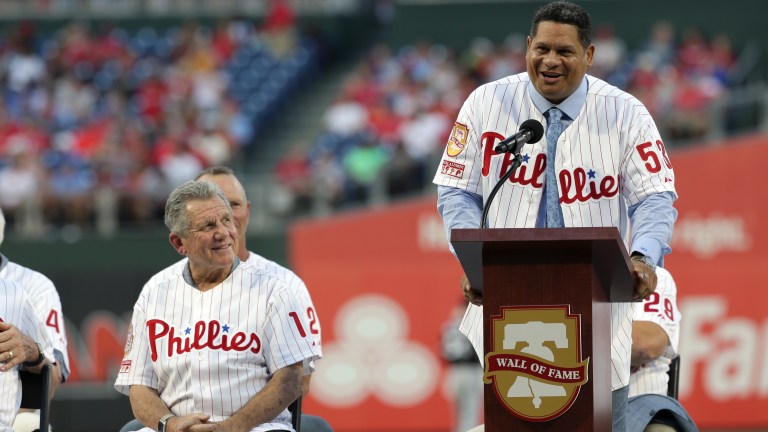 There are five players in Major League Baseball history to hit at least 275 home runs and steal 400 bases. The Bonds father/son duo headlines the short list, especially Barry.
In fact, Barry Bonds is the only player in MLB History with 500 home runs and 500 stolen bases, as no one else has even cracked the 400/400 club. He would be a no-brainer if it weren't for the steroid issue.
Like Barry, Bobby Bonds is not a Hall of Famer, but he has a strong argument. He hit 332 home runs and stole 461 bases. His 57.9 WAR stacks up with the greats, but alas, he didn't end up in the Hall of Fame.
Rickey Henderson might be the most underrated player in MLB History. We know he's the greatest leadoff hitter of all time, but does he make your Top 10 All-Time players?
He makes mine. Rickey played 25 incredible seasons, recording 297 home runs and 1406 stolen bases, the most all-time. Oh, and he's also a Hall of Famer.
The fourth player is Craig Biggio, who is in the Hall of Fame and is one of the best second basemen ever. Biggio tallied 291 home runs and 414 stolen bases through two decades in the majors.
The fifth is the topic of discussion, Bobby Abreu.
Now I left him off my Hall of Fame ballot due to the loaded nature of this year's crop. My stance on steroids has been consistent; I'm not here to play morality police. We know there are players currently in the Hall of Fame that have used steroids, so if your numbers fit the criteria, I'm putting you in.
With that said, Bobby Abreu is not one of the ten best players on the ballot. But that's not the question. The question is whether or not he should make the Hall of Fame?
Accolades
.291/.395/.475, 60.2 bWAR, 2,470 H, 288 HR, 1363 RBI, 400 SB, 129 wRC+, 2X All-Star, 1x Gold Gloves
When I read the numbers, I immediately think, well, that's not a Hall of Fame resume. Abreu never finished in the top-10 of MVP voting; he only made two All-Star appearances, didn't end with 3000 hits or 300 home runs. Let's dig deeper.
WAR
Wins Above Replacement is a stat that Hall of Fame voters LOVE. It's a solid stat that encapsulates a player worth as "wins" above a replacement-level player. The average WAR for a right fielder in the Hall of Fame is 71.1, but that's inflated mainly by Babe Ruth (162.7 bWAR) and Hank Aaron (143.1 bWAR).
Bobby Abreu ranks 19th all-time in bWAR amongst right fielders at 60.2. That's higher than 16 current HOF'ers at the same position, including names like Vladamir Guerrero, Enos Slaughter, and Sam Rice. Abreu ranks above future Hall of Famer, Ichiro Suzuki, and current Hall of Famers like Mike Piazza and Yogi Bera. He is also right in front of Sammy Sosa.
OBP
Getting on base is the rage these days. It wasn't as cool even just 20 years ago, but that was before Brad Pitt brought on-base percentage mainstream in Moneyball.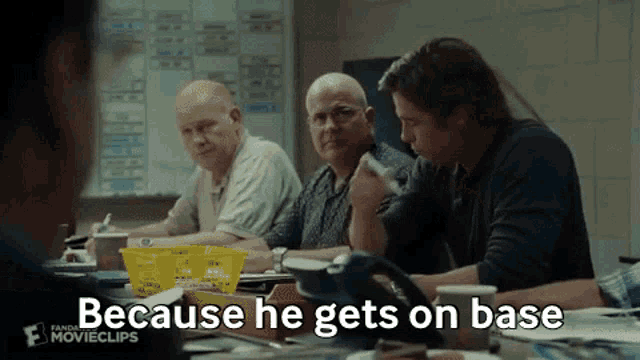 I'm joking, but also, I'm somewhat serious. On-base percentage wasn't valued as highly not so long ago, but now we marvel at how incredible a .395 career OBP is.
How incredible? He ranks higher than some of the greatest hitters in MLB history. Tony Gywnn, Mark McGuire, Gary Sheffield, and Miguel Cabrera weren't getting on base at the rate that Abreu was.
How about this! There are three players in MLB history with at least 285 HR, 400 SB, and a .395 career on-base percentage. Those three players… Barry Bonds, Rickey Henderson, and Bobby Abreu.
Speed
In his Baseball Reference headshot, Abreu may look slightly chubby, but the man could fly!
Four hundred stolen bases is no joke, especially when you consider that ranks him seventh amongst right-fielders, and one of the top 75 base-stealers of all-time. It should also be noted that Abreu was sitting on 399 career stolen bases for over a year as he did not play the 2013 MLB season, before returning with the New York Mets in 2014.
On May 30th, 2014, Abreu swiped his 400th bag at 40 years old.
Verdict
Bobby Abreu is a modern day Hall of Famer. He doesn't have the lofty home run totals, 3,000 hits, or a slew of Gold Glove awards. Still, that shouldn't invalidate his candidacy.
Abreu was one of the most productive players in baseball for the better part of two decades. He might not have been your typical five-tool player where every tool was an A+, but there was nothing that Abreu couldn't do on a baseball field, as he was one of the most well-rounded players in MLB history.
This year is Abreu's third on the ballot, giving him seven more chances to get closer to the 75% of the vote required for induction. Hopefully over the next few years, Hall of Fame voters begin to appreciate the great career that Abreu put together and reward him with a place in Cooperstown.