Analysis
Inconsistent Hall of Fame Voters Cast Shadow Over Cooperstown
There has only been one induction to Cooperstown over the last two voting cycles, as Hall of Fame voters struggle to preside over the steroid era.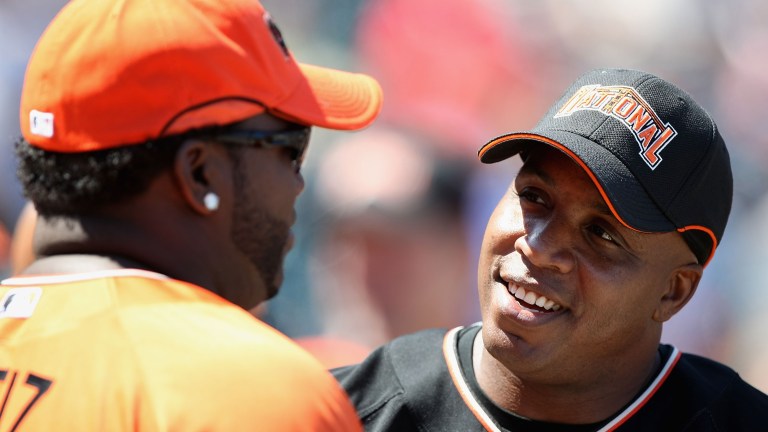 The front entrance of the National Baseball Hall of Fame and Museum and the gates of heaven are not one and the same, yet sometimes it can feel as if they are treated as such.
On Tuesday night, the Baseball Writers Association of America tabbed David Ortiz as the writers' sole choice to enter immortality in Cooperstown, New York. Ortiz, a 10-time All-Star and three-time World Series champion, received 307 votes on 394 submitted ballots.
Despite a ballot that was chock-full of talented players, only one player was able to receive the requisite amount of votes needed for induction. This comes a year after no players were voted in to be part of the 2021 Hall of Fame class, illustrating a potential problem we have in honoring baseball history.
The Hall of Fame voters do not have an easy job, particularly right now as they are making judgement calls on one of the most controversial era's in MLB's history, the steroid era. Still, inconsistency in who they have chosen to elect from this era paints a cloud over the entire voting process.
I'm not using this space to discredit David Ortiz. Papi belongs in the Hall. I'm a sucker for moments, and he's got plenty of them.
From the security guard in the right field bullpen exposing his belly with his hands high in the sky after Ortiz tied Game Two of the 2013 ALCS with an eight-inning grand slam, to sporting a Yankee hat to Wally's dismay in the This is Sportscenter commercial, all the way to the "this is our f**king city" speech following the Boston Marathon bombing in 2013. He is as beloved a character as this game has.
I'm also not going to use this space to convince anyone that Barry Bonds or Roger Clemens should be in the Hall of Fame. Frankly, I don't need to. WAR gives us that verdict already, and here are the facts:
Barry Bonds' 162.7 career bWAR is tied for the most all-time with Babe Ruth. Bonds, according to WAR, is as valuable as the combination of Ken Griffey Jr. and Brooks Robinson. And you'd still be half of a run short.
Roger Clemens' 138.7 bWAR matches the combination of Andy Pettite and Clayton Kershaw's career values.
However what I am going to use this space for is this: We asked the BBWAA to be evaluators of a baseball career. Not the evaluators of man's varying degrees of sin.
For the sake of the exercise, let's graze the surface of why some of baseball's biggest names aren't in the Hall of Fame.
Bonds was named in the 2007 Mitchell Report. Also, this from Jeff Novitzky, who was the lead agent in the BALCO case, in a conversation with Forbes:
"The BALCO and MLB testing records reflected Bonds' use of multiple doping substances, from 2001 through 2006, including injectable anabolic steroids, injectable human growth hormone, post cycle therapy drugs, and amphetamines."
Clemens' name appeared in the Mitchell Report 82 times. Need I go further?
Pete Rose, baseball's all-time hit king, was permanently banned from baseball in 1989 amid accusations that he bet on baseball while both playing for and managing the Cincinnati Reds. In 2007, he'd admit to Keith Olbermann and Dan Patrick on ESPN Radio that he "bet on his team every night."
Omar Vizquel, out of the 218 ballots that Ryan Thibodaux and his team added to their Hall of Fame tracker this winter, lost 53 votes that were previously cast for him by those same ballot-holders. This past August, Vizquel had a lawsuit filed against him for "allegedly sexually harassing a batboy, who has autism, while he was manager of the Birmingham Barons," according to Sports Illustrated.
Curt Schilling missed induction by the writers in his final year on the ballot. Among many examples of extremist ideals and public bashing of political leaders, Schilling also requested to be taken off the ballot this past year. That request was denied.
——
Now, here are some of the people that have received baseball's highest honor.
Rogers Hornsby was consistently accused of being a member of the Ku Klux Klan. He was also accused of releasing Catholic players from teams he was managing at the time because of his longstanding prejudices.
Ty Cobb was accused of assault multiple times, including once where he went full-blown Ron Artest and climbed into the stands. In 1926, Cobb and Tris Speaker were also suspected of betting on the outcome of the baseball game 'they knew was fixed," according to ESPN.
Ivan Rodriguez was implicated by noted steroid user Jose Canseco in his tell-all book, Juiced, back in 2005. Pudge was inducted in 2017.
And the newest one, David Ortiz. In 2009, the New York Times reported that Ortiz was one of roughly 100 players to have failed a supposedly anonymous drug test proctored by Major League Baseball in 2003. Manny Ramirez, Alex Rodriguez, Sammy Sosa, and others were implicated by the same testing cycle. Ortiz vehemently denies the claims.
Again, I'm not asking anyone reading to "rank" the severity of how crappy these people are. Instead, I'm asking this question:
Why are baseball writers doing it?
Six blank ballots were submitted. Six.
A baseball writer's dream should be to write about baseball. If that's not a writer's dream, THEN THEY SHOULDN'T BE WRITING ABOUT BASEBALL.
If you'd like to judge human beings for their past wrongdoings and set the precedent moving forward, these writers' goal should be to fill the newly-vacant seat on the Supreme Court left by Stephen Breyer. It should not be to write for the Boston Globe and only vote for Jeff Kent.
The beauty of having 394 unique individuals vote to enshrine baseball's greatest contributors is that there is room for each to interpret what the terms "great" really means. I'm all for that.
What I'm not for, however, is for these unique individuals to pick and choose where they want to exercise their power. If that's how they want to play this game, then maybe it's time to mix in a few new players.