Analysis
Javier Baez Trade Cements New Star-Powered Era of Mets Baseball
The Steve Cohen era in Queens has already provided no shortage in star-power.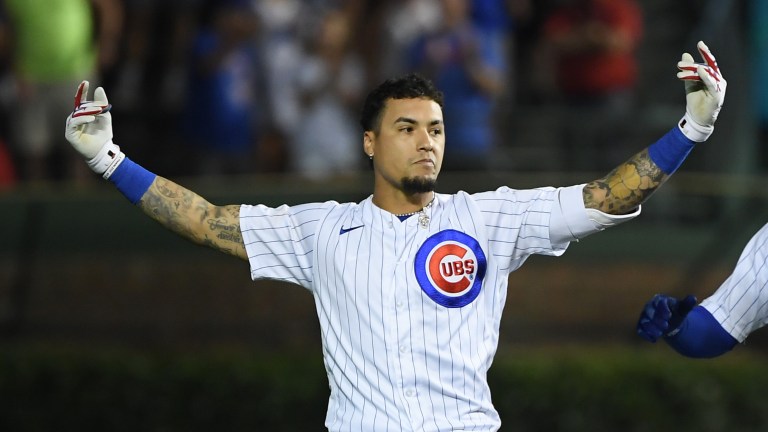 At last year's trade deadline, the New York Mets made a last-ditch effort to break a playoff drought that dates back to the 2016 season.
In a year where it was never easier to make the playoffs thanks to the expanded field, the Mets traded for Miguel Castro and the remains of Todd Frazier and Robinson Chirinos in hopes of going from being a terrible team, to a .500 team.

The plan proved futile, as the Mets finished the season eight games under .500, tied with the Washington Nationals for the worst record in the NL East. This season, the Mets took a 54-47 record into the trade deadline and just swung a deal to pair two Puerto Rican Gold Glove-winning shortstops in the same infield. What a difference a year makes.

Now under new ownership, the Mets' fortunes are no longer tied to Jeff Wilpon, who fancied himself a baseball executive simply because his Dad owned the team and gave him the title of team president. Wilpon pushed the Mets to make those moves at last year's deadline knowing that it would likely be his final chance to win a World Series, no matter how hopeless that pursuit was.

A few months later, the Wilpon family officially sold the team to hedge-fund billionaire Steve Cohen and a new era of New York Mets baseball began.

At the trade deadline of his first season owning the team, reports indicate that Cohen was pushing the Mets to make a splash to try to win this year. Nothing would be better for Cohen than to deliver on his promise of winning a World Series in the first three to five years of his ownership early.
With that in mind, the Mets made a win-now trade, acquiring impending free agent Javier Baez for last year's first-round pick Pete Crow-Armstrong. New York also landed Trevor Williams in the deal, who they immediately optioned to Triple-A Syracuse as he represents nothing more than some insurance for their starting rotation, which has been rather injury-prone this season.

Crow-Armstrong entered this season ranked as the Mets No. 4 prospect according to Baseball America, but saw his season cut short early due to a torn labrum in his shoulder which required surgery. At just 19-years-old, PCA really has limitless potential.

An uber-athletic centerfielder, PCA profiles as a top-of-the-order bat, who could develop power as he grows into his body in the minor leagues. Baseball America's scouting report raved about his defensive potential saying, "His grace and anticipation in center field give him Gold Glove upside, while his above-average arm is a separator at the position."

Trading a prospect of that caliber is a very tough pill for GM Zack Scott to swallow, especially as he just recently talked about his hesitation to make deals for rental players at a time when team-control is valued more than ever in the industry.

Unfortunately, the Mets have a very top-heavy farm system right now, so it required one of their real blue-chip guys to get a deal like this done.

One wrinkle that makes this deal a bit better is the fact that Chicago ate all the money owed to Baez and Williams this season, which prevents the Mets from going over the luxury tax. An important factor for a team that could be paying repeater tax penalties in a few years, especially if Baez is signed long-term.
At the end of the day though, this is still New York and star power resonates here more than anywhere else in the sport. With a fan base desperate to see the big splash and an eager owner who wants to win now, the Mets front office couldn't stand pat. So, they made the best move available.
Baez does not come to the Mets without his faults. Namely the fact that he is the easiest strikeout in the sport. Among qualified hitters, Baez's 36.3% strikeout rate is the worst in baseball and by a wide margin. Joey Gallo, who was just traded to the New York Yankees, is second in that department at 32.2%.
Along with the strikeouts, Baez doesn't get on-base at a high-clip. His .292 on-base percentage this season is the lowest mark of his career outside of last year's shortened season and his rookie year when he played just 52 games in 2014.
The 28-year-old shortstop's value is tied to his defense, baserunning and ability to hit the ball out of the yard.
In 2021, Baez has hit 22 home runs for the Chicago Cubs in 91 games played. He immediately slots in second behind Pete Alonso for the team-lead in homers, with the Home Run Derby champ currently having the lead by a single home run.
Ultimately when combining that power with his lack of plate discipline, Baez's 105 wRC+ grades out to be slightly better than a league-average hitter. Yet baseball is not always just about the numbers. Looking solely at the downside of this trade ignores the position this franchise is in right now.
The New York Mets are at the precipice of something really exciting and 2021 is only the beginning. Cohen has deep pockets, which is sure to make Citi Field a magnet for stars more than it has ever been before.
Baez is a two-time All-Star, with a Gold Glove, a Silver Slugger and the 2016 NLCS MVP on his resume. The former Cub was the cover athlete for the 2020 edition of MLB The Show, further illustrating the star power he possesses.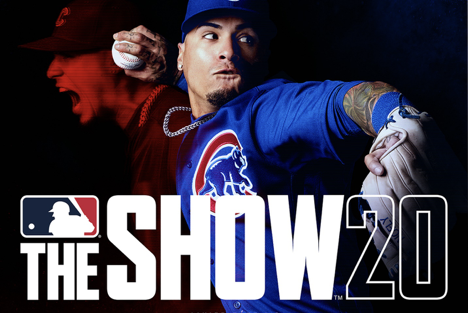 He will soon join Francisco Lindor, who was the Mets big splash from the offseason, to form one of the most dynamic double play combinations in recent memory.
Lindor campaigned for ownership to make this move, as the two Puerto Rican stars are best friends, who showcased what they could do together on the national stage in the 2017 World Baseball Classic. The Mets made this trade in hopes of catching lightning in a bottle, similar to when they won their last NL East division crown in 2015, after acquiring Yoenis Cespedes.
Expecting Baez to live up to that level of performance is probably unfair, but bringing a jolt of energy to this team should come naturally to the man who is affectionately referred to as "El Mago" for the magical things he can do on the field.
Lindor is currently sidelined with an oblique strain that could keep him out of the lineup until September. This leaves his shortstop position vacant for Baez to fill in immediately, representing an upgrade from Jonathan Villar and Luis Guillorme, who have been playing the position in Lindor's absence.

When Lindor returns off the IL, Baez will likely shift to second base, like he did in the World Baseball Classic. Meanwhile that will push Jeff McNeil from second base to third, with Alonso manning the other corner at first base.

There might not be a better collection of talent in baseball when it comes to the infield alignment the Mets will be able to put together during the stretch run of the season with those four former All-Stars. If one were to grade the Javy Baez trade in a vacuum, the Mets may not earn the best mark because Pete Crow-Armstrong is a lot to give up for a rental. But when you consider the circumstance, this is a worthwhile gamble any contending team should be willing to make.
Baez is the type of spark-plug player that can change the complexion of your team. The clubhouse was thrilled when the news came down, as Edwin Diaz and Lindor were seen in the outfield hugging, shouting, and laughing once the trade was finalized.
The NL East is wide-open right now and the Mets have held a lead in this division all season long. Jacob deGrom is having his first injury-plagued campaign since 2016 and at 33 years old, the Mets have to take advantage of every season possible when he is in his prime.
It is by no means a perfect trade, but PCA is still at least three to four years away from making his MLB debut. So, trading him to invigorate your ball club, in the middle of a pennant chase, is a price that a big market team should be willing to pay.
The real news here, is that the Mets are actually acting like a big market team now. One that should feature some of the game's greatest stars for years to come.