Analysis
It's Time for the Corey Kluber Experiment to End in Boston
Not so long ago, Corey Kluber was one of the best pitchers in the game, but he's not helping the Boston Red Sox in 2023.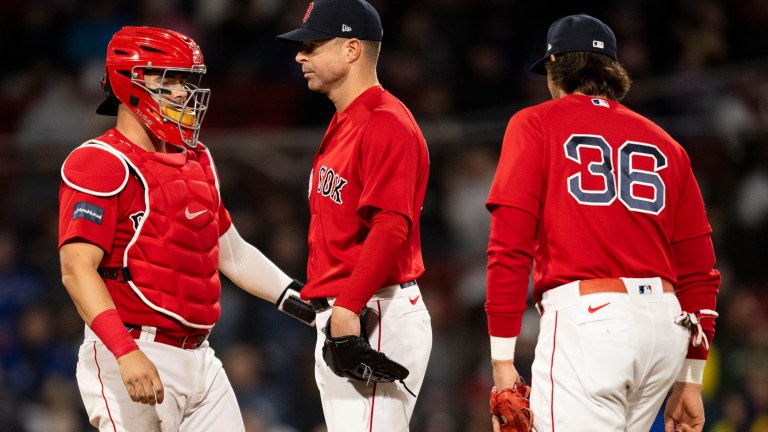 Coming into 2023, the biggest question mark surrounding the Red Sox was their pitching. After losing several arms from last season, it was unclear if the Red Sox could make do with a rotation of injury-prone former aces and young, unproven talent.
Red Sox starting pitchers struggled to start the season. The team relied heavily on their bullpen and their offense to keep them afloat. However, over the last few weeks, the path the Red Sox need to take is becoming clear.
The starting rotation should be Sale, Paxton, Bello, Houck, Whitlock.
Noticeably, two names are missing from that list: Pivetta and Kluber. 
It's been a toss-up all season what the Red Sox would do with Pivetta and Houck once some other names returned. The Red Sox officially chose to move Pivetta to the bullpen last week.
Pivetta has proven to have a lower ceiling than Houck. He starts off solid, but the wheels start to fall off his third time through the lineup. The move to the bullpen should help lower his ERA and give the Red Sox a much-needed extra arm in the later innings.
"I'm going to focus on helping the team achieve our goals," Pivetta told reporters about the move. "I'm gonna go out there and do my job and throw up zeros and help this team win."
Houck, whose ERA is just south of five, has had some struggles of his own this season. But his performance against the Angels Monday night showed why the Red Sox are willing to keep him in the rotation.
"Right now, he's one of our best starters, forget the numbers," Cora said after the game. "You look up and you see a five (ERA) and you're like, nah, that's not him."
Even after moving Pivetta to the pen, the return of Bello, Paxton and Whitlock still leaves the Red Sox with six starting pitchers. Despite Cora's recent claims the team will use a six-man rotation, it's likely they will trim it down to five soon.
Sale is seemingly back to his old self, Paxton has exceeded expectations in his return, and the Red Sox are dedicated to giving Whitlock every chance to succeed as a starter. That means their options for getting down to a five-man rotation are moving Houck to the bullpen, sending Bello down to Triple-A or DFA'ing Kluber.
Based on Cora's comments, it's not likely Houck will see time in the 'pen anytime soon. While Bello does have minor league options remaining, he's performed well recently and there's a lot of upside to letting him continue to develop in the big leagues. That leaves Kluber.
Kluber, the two-time Cy Young winner, is not the pitcher he once was. The last five seasons, Kluber has bounced around the league posting a 19-22 record and a 4.61 ERA. The Red Sox took a gamble signing him to a one-year deal rather than committing to Michael Wacha. It is not paying off.
He's 2-6 on the season with a 6.26 ERA. In his last start, he was knocked around for five runs in only 2.1 innings pitched. He is putting up career worsts in strikeout rate (17.7 percent), walk rate (9.4 percent) and average fastball velocity (88.6 miles per hour).
With the way the AL East is playing out, the Red Sox cannot afford to keep trotting Kluber out there if they want to see the playoffs. Kluber will still go down in history as an incredibly impressive pitcher, but he's not helping this team. It's time for the Sox front office to fold their cards and end Kluber's time in Boston.