Analysis
Is a Max Fried Contract Extension Still on the Table?
As Max Fried enters his third season of arbitration eligibility, what are the chances he signs a long-term contract with the Braves?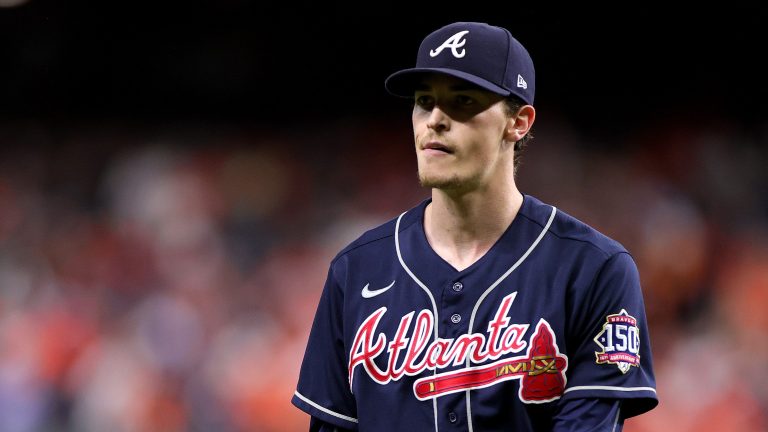 As spring training approaches, the results of arbitration hearings are starting to trickle in. Diego Castillo lost his case last Wednesday, while Luis Arraez won his the day after. Plenty of big names are still awaiting a decision, including Corbin Burnes, Bo Bichette, and Kyle Tucker.
Today, however, I want to focus on Max Fried. Fried was seeking $15 million from the Braves, while the Braves countered with a $13.5 million offer. If Fried had won his case (and Teoscar Hernández had lost his), the southpaw would have been the highest-paid player to come out of this year's arbitration hearings. Ultimately, the arbiters ruled in Atlanta's favor, but even so, Fried will be making twice what he earned last season.
Fried is a Super Two player, which means he has a fourth year of arbitration eligibility ahead of him. He should earn another hefty raise, perhaps making him the highest-paid pitcher in arbitration history (Shohei Ohtani not included). Whatever the number, it will far exceed anything the Braves have ever paid in arbitration.
The Braves have become infamous for convincing their stars to sign long-term contract extensions in their pre-arb and arb-eligible years. This includes Ronald Acuña Jr., Ozzie Albies, Austin Riley, Matt Olson, Spencer Strider, Michael Harris II, and Sean Murphy. All the homegrown players were pre-arb when they signed, while Olson and Murphy signed soon after they arrived in Atlanta. Olson had two years of arb eligibility remaining; Murphy had three.
The list of Braves signed to long-term extensions includes All-Stars, Gold Glovers, and Silver Sluggers, but perhaps none have been more important to the team than Max Fried. Since 2019, Fried has thrown 572.2 innings with a 3.06 ERA. He ranks seventh in the NL with 13.2 fWAR over that time, by far the highest total among Atlanta's pitchers. He himself is an All-Star, a Gold Glover, a Silver Slugger, and a Cy Young finalist to boot. To top it all off, he was the winning pitcher in the deciding game of the 2021 World Series. Fried is a major part of Atlanta's core, so you'd think he'd be a perfect candidate for one of those extensions Alex Anthopoulos love to hand out.
However, as Fried gets closer to free agency, his chances of signing an extension with the Braves are dwindling. A major selling point of these deals for both player and team is that the extensions buy out all of the player's remaining arbitration years. The player gets a raise over what he might have earned in his early arb years, while the team gets some cost certainty and a discount on what they might have had to pay in free agency.
At this point, Fried is close enough to the open market that he has little incentive to sign a team-friendly deal. He's all but assured of earning a big payday in arbitration next winter. He'll make even more in free agency the winter after that. If Fried does sign an extension, then, it's going to be a massive contract that reflects the top-tier pitcher he has become.
The Braves, for their part, have never signed a player to a mega-contract that was not an early-career extension. The biggest deal they've ever given out in free agency was a five-year, $72.5 million contract to B.J. Upton in 2012. In recent years, it was a five-year, $65 million pact with Marcell Ozuna. Suffice it to say, Atlanta would take back either of those offers if they could.
If the Braves do extend Fried, the contract would easily be the largest they've ever given to a pitcher, making the $75 million extension with Strider look like chump change in comparison. This isn't to say they won't do it, but it would be unprecedented. An extension for Fried wouldn't look anything like the other Braves extensions we've seen as of late.
How Badly Do the Braves Need Max Fried?
While the Braves have the core of their lineup set through 2027, their pitching staff has some serious question marks. Charlie Morton turns 40 this year and won't be around for the long haul. Mike Soroka hasn't pitched since 2020 and is set to hit free agency the same year as Fried. Ian Anderson struggled last season and finished the year nursing an oblique strain at Triple-A. No top prospects are banging down the door to pitch at the top of the rotation. If the Braves want to remain competitive in 2025 and beyond, they'll need to supplement their pitching staff one way or another.
However, they won't be without options. The 2024-25 free-agent class will be chock full of talented starters, including Corbin Burnes, Tyler Glasnow, and Shane Bieber. Atlanta hasn't been afraid to let superstars walk in recent offseasons; there's no reason to think they won't pass on Fried if they prefer another ace.
So, with all that said, what are the chances Max Fried and the Braves come to terms before he hits the open market? At the end of the day, it comes down to whether or not Fried wants to stay.
The young ace has no reason to settle for less than he's worth, while the Braves have options if he walks away in two years' time. If Fried wants to stick around, Atlanta should be thrilled to engage in extension talks with their ace. But no one could blame him if he decides to test the open market instead.