Podcast
Hall of Fame Voting, Dodgers vs. Astros, Jeff Conine's Most Memorable Brawl
It's time to start discussing the most controversial MLB Hall of Fame ballot of all time.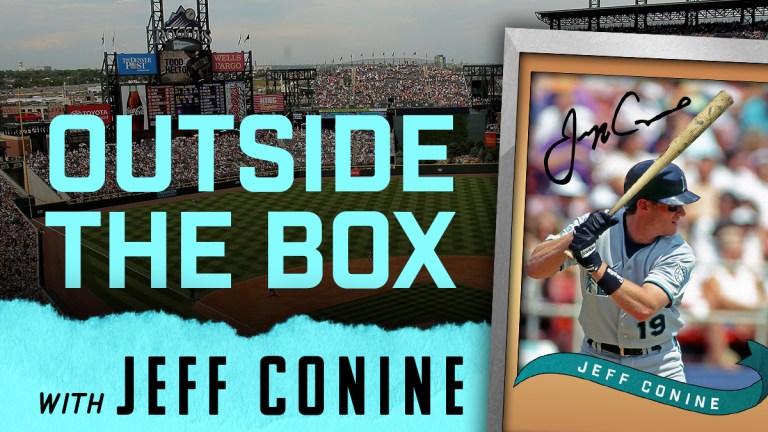 Why not start off this week's episode of Outside the Box with a little bit of controversy? Aram puts Jeff on the spot by asking him his thoughts on each of the most controversial Hall of Fame candidates. Should the alleged steroid guys get in? What about the flat out unlikable players like Curt Schilling?
Also, a look at the guys on the fringes like Andruw Jones, Omar Vizquel, and Todd Helton. Can defense thrust you into the Hall? Is it better to dominate the league for several years or stick around for many years?
Jeff and Aram take a look at the Dodgers vs. Astros series. A rematch of the 2018 World Series, which has since been put under a microscope due to the Astros cheating scandal. We also remember what happened in last year's shortened season when the two teams squared off with no fans. If you somehow don't remember, think Joe Kelly crybaby face. Why this series is must see TV, and what the players mentality is going into the game.
All of that Dodgers vs. Astros talk prompts Aram to ask Jeff about his most memorable brawl from his playing days. Lets just say…it is quite memorable. If you want a little teaser to the story, check out the Youtube video below. It's insane. And the story behind why the fight escalated is even more insane.
You definitely won't want to miss Jeff Conine's detailed account of the infamous brawl which you can listen to by clicking either of the links below.