List
Five Underrated Fictional Baseball Players
With the MLB lockout still going on, let's take a break from reality and dive into some of most overlooked fictional baseball stars in history.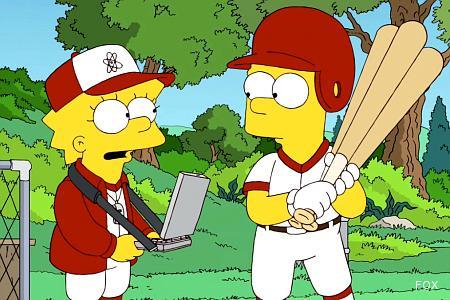 I've long had a simple belief: While baseball struggles to connect with the outside world, the outside world still finds a way to connect to baseball. Consistently, people seem drawn more to baseball as a culture rather than MLB itself.
The home run is, in itself, a part of the everyday lexicon and perhaps the most signature play in sports. People probably think Baby Ruth candy bars are named after Babe Ruth. I'd wager more people know who Benny "the Jet" Rodriguez is than some of today's MLB stars. They're probably more familiar with Roy Hobbs' origin story than any upcoming prospect's career.
Considering we're in the midst of an excruciating MLB lockout, now is as good a time to acknowledge baseball as a part of pop culture. More specifically: fictional baseball players.
But instead of focusing on the more ubiquitous names that dominate this conversation — like the aforementioned Rodriguez and Hobbs — it's time to do what MLB often fails at doing: shining a light on underrated talent. There are a countless number of fictional baseball players deserving of love, but these are five that stand out the most, across a multitude of very different mediums and stories, that deserve some love.
Mickey Kaline – Hey Arnold!
Hey Arnold! is quite possibly the best show I've never watched. A dude with a football-shaped head? Inner-city kids? Storylines that attest to something deeper than what we traditonally expect from children's cartoons or animated stories in general?
That's right up my alley!
I understand the human brain seems designed to constantly have us blaming ourselves for EVERYTHING, but missing out on the legend of baseball superstar Mickey Kaline is a tough pill to swallow.
On top of being a superstar, he's also the titular character's idol and favorite player. As Joe Rivera broke down in his piece for The Sporting News, it's an episode about nostalgia and the innocence with falling in love with the game, at its simplest form, as a youngin'.
"In a way, all of us were Arnold, the football-headed, blue-cap wearing suave fourth grader who was unaware of the world of "First Take," hot takes and bad takes," River writes. "It came at a time before we knew WAR or DRS or wRC+ or ISO or OAA. We viewed the sport through a simple lens: You watch the pitcher pitch, the hitter hit and the team win or lose."
The aura of what Kaline represents in this context earns him a spot. He might've been a bit past his prime unlike many famous fictional ballplayers, but his resume (lifetime batting average of .299, 533 career home runs) means he has to be in the conversation.
If you were doing a fictional player fantasy draft he might not go in the first couple rounds, but he'd be an absolute steal in the right spot.
Jin – Samurai Champloo
When it comes to underrated fictional baseball players, sometimes you have to dig deep and pick based on small sample sizes. Like, their first time ever playing baseball kind of small. This is the case of the stoic samurai Jin, a main protagonist from the masterful anime series Samurai Champloo.
The series is about…a lot of things, including camaraderie, the epitome of the "it's about the journey, not the destination" saying, nihilism, the inescapability of one's horrid birthplace dictating their future, and sweet fights melded with mesmerizing hip-hop inspired beats.
So what does this have to do with baseball?
While the show does juggle between a myriad of intricate themes and ideas, there's also a biting sense of humor and fun inhabiting its space as well. The greatest example is the episode "Baseball Blues" — an off-kilter story conspicuously placed just before the climactic three-episode series finale — that features the main characters engaging in a high-stakes baseball match against a group of American travelers. Few words can explain the madness that ensues better than "iconic" so that's what we'll call it:
It's hilarious. While the episode features plenty of jaw-dropping feats of athleticism from the show's other lead, Mugen (hitting an intentional walk pitch into the ocean), Jin gets the honor for having one of the most uncanny batting stances ever seen. He swings the bat with his regular, below-the-belt, samurai stance.
That shouldn't be possible!
It is — in the words of the great Puerto Rican philosopher, Javier Reyes, from one paragraph ago — iconic. The upper-body strength, and precision, required to swing a baseball bat like a samurai sword may be one of the greatest athletic achievements for any fictional baseball player in history.
It's just plain badass. Plus, it's a revisionist history on the origins of baseball in Japan that serves as a relic to mock American culture — portraying them as obnoxious, devoid of honor, arrogant to a fault, and just plain ugly. Considering how much Hollywood entertainment tends to disregard the intricacies of other cultures and honing in on offensive caricatures, it's a darkly funny twist to watch.
"And so, the game was over after one short inning, and the Americans went home with a profound fear of Japanese people."
Bart Simpson – The Simpsons
I won't even pretend to have a long, well-thought-out analysis on this one. One day I was scrolling Tik Tok, as one does, until my eyeballs turned into sand — also as one does — and stumbled upon this magnificent video of Bart Simpson hitting a home run:
Context isn't needed: take Bart Simpson in the first round of your fictional baseball player draft and don't think twice.
Bobby Rayburn – The Fan
The Fan is a movie you may not have heard of that features a ton of people you probably have heard of. Robert De Niro, Wesley Snipes, John Leguizamo, and Benicio del Toro all with the directing of legendary action-savant Tony Scott. It's impressive, really, to have a movie flop with that group of people involved. But at least it gave us the legend of Bobby Rayburn (played by Snipes), who has as good a resume as any fictional baseball player:
3-time National League MVP with the Braves, lifetime batting average of .310
Earned a massive contract from the San Francisco Giants that pays him $40 million a year. Considering this movie came out in 1996, could you imagine how good you'd have to be to earn that much? Today, the player with the highest salary is Max Scherzer ($43 million), who only just signed that contract last November.
Perhaps the most clutch moment any fictional baseball has ever had. After Gil Renard (De Niro) kidnaps Rayburn's kid and threatens to kill him if Bobby doesn't hit a home run in the next game, what does he do? He hits an inside-the-park homer, with a 2-strike count, and in the rain!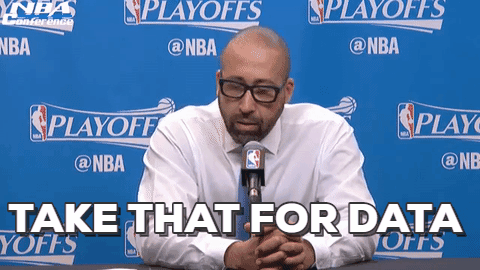 Rayburn may not exhibit some of the off-the-field attributes most desirable among fictional baseball's greatest (he gets into a whole feud with his teammate because he won't give up his no.11 jersey number), but his achievements as a player are practically insurmountable.
Koro-Sensei – Assassination Classroom
Digging even deeper, we have ourselves another anime: Assassination Classroom. But this one is nothing like Samurai Champloo; it's far more absurd than that.
While there are plenty of twists along the way, the story follows a group of classmates that are tasked with assassinating their teacher, Koro-Sensei, an alien creature that looks like that default profile picture for Xbox Live and an octopus had a kid that then proceeded to pass the Bar exam. If they fail, the yellow alien fellow promises to destroy the planet.
It turns out he's also a huge baseball fan!
On top of being able to throw perfect pitches at 300 kilometers per hour, and play every position, he's also one heck of a coach. In one mini-arc of the series, Koro-Sensei has to teach his students how to play good baseball in order to beat the A-class students.
It's like the plot of Bad News Bears except it was written by Deadpool and covered in cotton candy. Unless there's some rule against literal superpowers, he might be the best fictional baseball player in history thanks to his physical and leadership qualities.