Analysis
Eduardo Rodriguez Is Pitching Himself Out of Detroit
Thanks to his hot start, Eduardo Rodriguez has put himself in a good position to get moved to a contender at the deadline.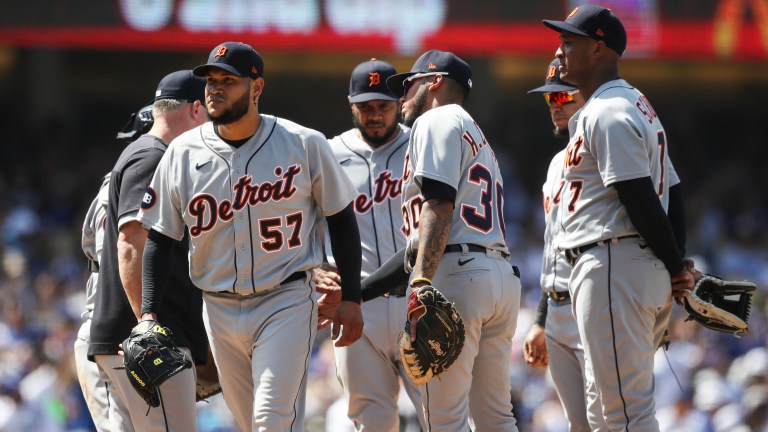 Eduardo Rodriguez is off to the best start of his career by far, boasting a 1.57 ERA through his first eight starts. Always an innings eater, Rodriguez has thrown into the sixth inning in seven of his eight outings and has already compiled 47 strikeouts (collecting his 1,000th career strikeout along the way).
Rodriguez's underlying numbers suggest that his success will continue, as he ranks in the 92nd percentile in both hard-hit rate and average exit velocity. His walk rate and barrel rate are both above the 80th percentile.
Rodriguez has done all this despite the fact that his once-overpowering fastball has fallen below league average in spin rate and velocity. Like so many other fireballers who have lost a few miles per hour off their fastball, E-Rod has expanded his arsenal to five pitches and does not throw any of his offerings more than 40% of the time, which keeps hitters off balance. This evolution, similar to that of CC Sabathia, suggests that Rodriguez will continue to be effective for years to come.
This, in turn, raises some interesting questions about the lefty's future. First, it sets him up to be a potential trade deadline prize as contenders try to bolster their rosters for the final push. In many ways, Rodriguez is the perfect deadline acquisition; he has extensive postseason experience and is a reliable starter who can be counted on to take the ball every fifth day and go deep into games. For a hapless Tigers team, dealing E-Rod could net them a significant prospect haul and help accelerate the rebuild.
What further complicates the situation, and makes it more likely that Rodriguez will be dealt, is that he has a player option after the season. Following two pedestrian seasons in Detroit, it seemed unlikely that Rodriguez would opt out of the final three years and $49,000,000 on his contract, making him a mainstay in the Tigers rotation. However, if he is able to maintain his dominance up until the trade deadline, the Tigers will be more willing to deal him with the expectation that he will opt out and parlay what looks like it will be a career year into a new, more lucrative contract.
Only time will tell what will happen with E-Rod down the stretch of this season and beyond, but one thing is for certain: If he continues his stellar performance, he will pitch his way into a better situation for years to come.