Analysis
Fantasy Baseball: Yay, Nay, or Just Okay (July 20th)
These relievers will likely be on the move, how will it impact their fantasy value?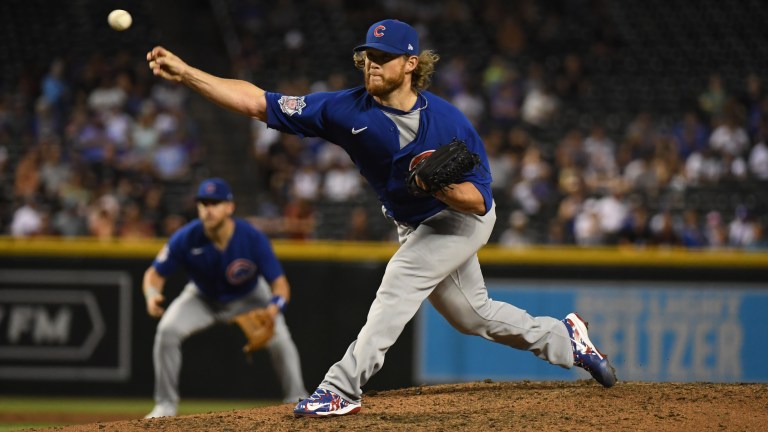 This week, we'll be looking at three relief pitchers who have had strong seasons and are now on the trade block. Including a potential new role to go with their performance and skills, here's a look at three of the top closers (currently) you're likely to hear as the stove heats up.
YAY: Craig Kimbrel – Cubs
The best thing going for Kimbrel is that he's likely to remain a closer wherever he goes because of his skills. Obviously there are teams where that might not be the case, but he seems to have the best chance of anyone on the market of staying in that role.
Projection systems might not like Kimbrel to maintain a sub-one ERA, but they do think he will continue to flash an ERA in the twos with a K/9 above 14 moving forward. That'll play! The driving force to that is his electric stuff with just two pitches that miss bats. He's got a 33.6% whiff rate against his fastball and a 60.2% whiff rate on his curveball.
The result to it all: he's in the 100th percentile (meaning he's at the top of the MLB) in xwOBA, xERA, xBA, xSLG, K-rate and whiff rate. He's also in the 94th percentile in barrel rate and fastball velocity. It'd be easier to list off the few numbers that aren't at the elite of the elite. Buy now if you can, and definitely hold if you've got him despite the trade rumors.
NAY: Ian Kennedy – Royals
It's not just that there's a concern over Kennedy continuing to be a closer – which seems unlikely if he gets dealt (and that is likely), but FIP nearing four and xERA in the mid-threes lead you to believe regression is coming. Chief amongst regression stats are the fact that Kennedy is stranding over 90% of runners on base – he's been above 80% just once in his career (83.1% in 2016).
Kennedy should continue to own a solid strikeout rate and WHIP, but given some expected reversion (99% of the league is better in average exit velocity and hard hit rate) and likely diminishing role, it's probably time to find a trade partner. If you're in a holds league, there would be a bit more value in case he becomes a setup man, but this is still the time to sell high.
JUST OKAY: Richard Rodriguez – Pirates
Rodriguez doesn't have great marks in hard hit rate or average exit velocity either. He also runs through his fastball just like Kennedy. The difference for Rich-Rod is that his numbers look more prone to reversion.
He's got a lower xERA, WHIP, HR/9, FIP and walk rate than Kennedy. Interestingly enough, despite the strong season, Rodriguez' LOB% (70.9) is well below his career 81% mark. You'd like to see a higher groundball and strikeout rate, which keeps him in the Just Okay column.
The biggest worry for Rodriguez is given those lower strikeout numbers, will a team be bringing him on in a setup role. If you're in a holds league, then he still has value. In fact, he might have even more value in a holds league because on a better team he will have more chances to accrue them than the low amount of times he has a shot at saves in Pittsburgh. If you're not in a holds league, I'd probably sell.