News
Chicago White Sox DFA Dallas Keuchel
After down year in 2021 and rough start this season, the Chicago White Sox have decided to move on from the veteran left-handed starter.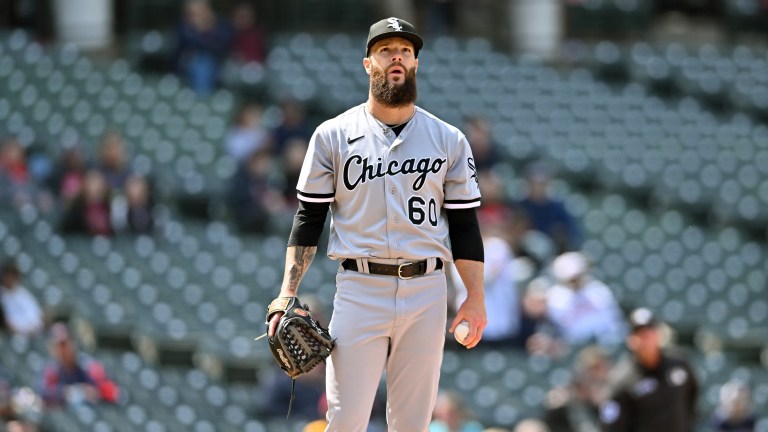 Prior to the 2020 MLB season, the Chicago White Sox signed former Cy Young Dallas Keuchel to a three-year, $55.5 million deal.
Keuchel was no longer pitching at the same ace level we saw in his early years in Houston, but having pitched to a 3.74 ERA in 2018 and 3.75 ERA in 2019, the left-hander was a safe bet to continue to be a quality starting pitcher.
In his first year in Chicago, Keuchel actually rediscovered that Cy Young form. He pitched to a 1.99 ERA, allowing just two home runs in 63 1/3 innings during the COVID-shortened 60-game season. Unfortunately for the White Sox, it pretty much went downhill from there.
Last season, Keuchel pitched to a career-worst 5.28 ERA. He did win a Gold Glove, which is nice, but a little less exciting when your elite defensive pitcher has a 1.53 WHIP. Things were trending in a similar direction this season, as Keuchel has a 7.88 ERA and 2.16 WHIP through eight starts.
Keuchel allowed six earned runs in each of his last two starts, with the latest coming on Thursday against the Boston Red Sox. There is some financial implications to making this move, as the White Sox are on the hook for whatever is remaining on his $18 million salary this season (assuming he clears waivers).
More importantly, Keuchel had a $20 million vesting option for 2023 if he pitched 320 innings across 2021 and 2022. Last year, Keuchel pitched 162 innings, so he was on pace for that option to vest if he remained in the White Sox rotation.
Chicago's rotation is pretty set without Keuchel, especially considering the production they are getting out of in-season signing Johnny Cueto. The 36-year-old has yet to give up a run for the White Sox, having made two starts so far.
Lucas Giolito, Dylan Cease and Michael Kopech are quietly one of the best young trios of starting pitchers in baseball and 2021 All-Star Lance Lynn should return to the rotation soon, after being sidelined with a knee injury so far this season.
There will likely be another team that takes a flier on Keuchel once he clears waivers, but one look at his Baseball Savant page does not paint the prettiest picture for his future as an MLB starter.