Analysis
Buyer's Remorse: Free Agent Signings Teams May Regret
The early returns on these top-tier free agent signings have not been good.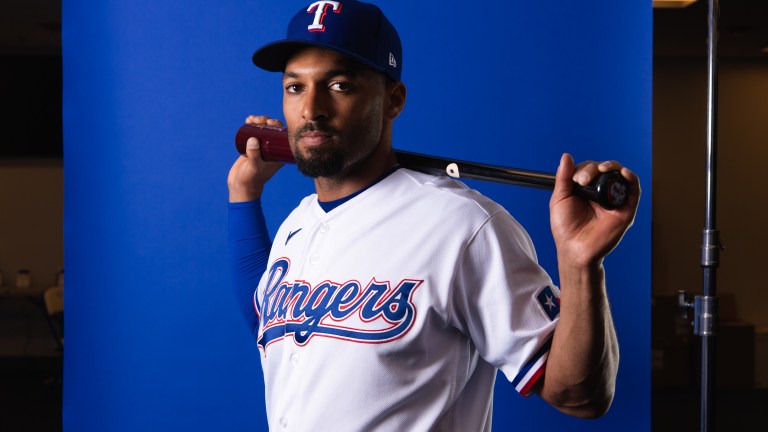 Every year there are two different types of 'contending' teams. There are the teams that win the offseason and there are the teams that win during the actual season.
The Texas Rangers made countless moves to contend in their new ballpark this offseason. Yet the calendar just turned to June and they are seven games out of first place with a .500 record.
Some moves have worked better than others, but there are signings that every team would like to have back now that they have watched the first 50+ games of the season.
Here are a few that stand out above the rest.
Marcus Semien- 2B- Texas Rangers
Seven-Year, $175 Million
This the 10th season Marcus Semien has played in after starting his career with the Chicago White Sox in 2013. Only twice, 2019 and 2021, has Semien finished with a wRC+ over 100, both finishing third in MVP voting.
The Toronto Blue Jays took the risk in 2021 signing Semien to a one-year, $18 million dollar deal and it paid off. Semien slashed .265/.334/.548 with 45 home runs and a 131 wRC+. The question remained, which Marcus Semien would the next team get?
Everything is bigger in Texas. The moto proved true in the offseason when Texas went on a massive spending spree. Pairing Semien with Corey Seager is a fun middle infield, but a pricy one, too. So far, Semien has been icy cold, slashing .199/.266/.274 with just one home run.
The biggest issue with this deal is the length. Six more seasons after this, paying top dollar for a second basemen. The Rangers roster has plenty of holes and Semien's contract very well could prevent the team from building a more complete roster.
Javier Baez- SS- Tigers
Six-Year, $140 Million
After playing above .500 ball in the second half of 2021, combined with emerging young talent and prospects, the Tigers were poised to make a big off-season splash. Shortstop was a glaring need and the free agent market was oozing with top notch talent.
Detroit decided to sign the fiery, streaky, and at times controversial Javier Baez. Fans were dreaming of Carlos Correa, but Baez was a great consolation prize. Great defense and power will help you live with the strike outs.
But if the power doesn't come, the swing-and-miss can get a bit tougher to watch.
Like most of the Tigers team, Baez has started slow. His defense has been spectacular often making highlight plays, but the bat was left in New York. Slashing .197/.236/.306 with three home runs and a 56 wRC+ is far from what the team expected.
There is still hope. Baez has always been a streaky hitter, and his strike out percentage is the lowest it has been since 2016. Hitting in Comerica Park is not doing him any favors where he's slashing .179/.207/.250. Detroit fans are hungry for a competitive team, and Baez needs to turn it around for the Tigers to be contenders in the near future.
Robbie Ray- SP- Mariners
Five-Year, $115 Million
I doubt any team was as lucky as the 2021 Mariners. A negative 51-run differential rarely equates to 90 wins. Luckily, Jerry Dipoto understood the situation and signed Robbie Ray coming off a Cy Young year.
Ray put up career-highs across the board for the Blue Jays in 2021. He slipped his 2020 BB/9 from 6.1 to 2.4 in 2021 and led the league with his 2.84 ERA, 1.045 WHIP, 193.1 innings and 248 strikeouts. Adding the left-hander was supposed to give their young pitching staff a legitimate ace.
Great move, right?
Wrong.
Ray has always been able to miss bats, striking out more than 11 per nine in his career and the strikeouts are still there this season (10.1 K/9). The problem this year has been keeping runs off the board, as Ray is pitching to a 4.75 ERA.
While the Mariners should not jump to conclusions based on a 10-start sample, Ray's career 4.04 ERA does leave a shadow of a doubt about the kind of pitcher he will be over the life of a five-year deal.
While the expected stats in 2022 look better, we should be asking if 2021 Robbie Ray, Cy Young winner, was the new norm or if the seven years of average to bellow-average pitching has returned.
Avisail Garcia- OF- Marlins
Four-Year, $53 Million
Throughout the offseason Marlins fans made it quiet obvious that an outfielder was a crucial need. You could not get on Twitter without seeing an edit of Bryan Reynolds or Nick Castellanos with a fish on their jersey. The Marlins got an outfielder all right, hell, they got two. Avisal Garcia and Jorge Soler!
Two players entering their 30's with flaws. Soler has been about what you would expect, home run power and not much else, but the bizarre trend of good and bad years with Garcia has continued.
| | |
| --- | --- |
| Year | wRC+ |
| 2016 | 88 |
| 2017 | 138 |
| 2018 | 92 |
| 2019 | 113 |
| 2020 | 81 |
| 2021 | 115 |
| 2022 | 49 |
Like clockwork baby. Good news? Garcia will be good in 2023 I guess.
So far in 2022, Garcia is slashing .201/.231/.282 with three home runs. The barrel percentage has dropped from 12.2% in 2021 to 8.7% in 2022.
Last season Garcia feasted on 4-seamers slugging .569 compared to a measly .140 this season. There's a reason he usually only received short contracts and bounced around a bit. The idea of what he could be has enticed many teams, but the reality of who he is leaves a lot to be desired. Especially right now.
There's every chance that each of these player's turns things around and put together strong first season's on their new contracts. More likely though, these teams are going to look back at the contracts they gave out at the end of this season and will regret having them on their books into the future.