Analysis
It's an Odd Year, So Marcus Semien Is a Superstar Again
After a down year in 2022 (by his own standards), Marcus Semien is back to being one of the best all-around players in baseball.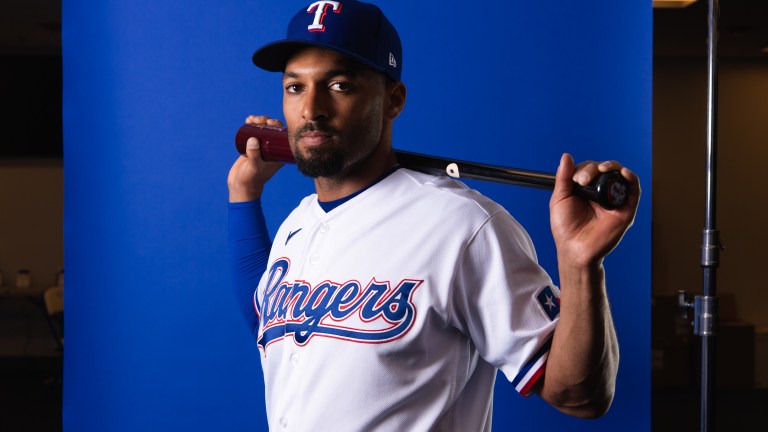 Wander Franco, Matt Chapman and Randy Arozarena are likely at the forefront of the American League MVP race early on in the 2023 season, but Texas Rangers second baseman Marcus Semien isn't far behind.
And frankly, we should have seen this coming.
The veteran infielder has twice been an AL MVP finalist, and it seems to be every other year that he does so:
2019 with the Oakland Athletics: .285/.369/.522 with 33 home runs, 92 RBIs, 87 walks, an .892 OPS and 6.6 WAR, per FanGraphs *Finished third in AL MVP race
2020 with the A's: .223/.305/.374 with seven home runs, 23 RBIs, 25 walks, a .679 OPS and 0.2 fWAR *60-game season
2021 with the Toronto Blue Jays: .265/.334/.538 with 45 home runs, 102 RBIs, 66 walks, .873 OPS and 6.2 fWAR *Finished third in AL MVP race
2022 with the Rangers: .248/.304/.429 with 26 home runs, 83 RBIs, 53 walks, .733 OPS and 4.2 fWAR
---
Make no mistake, Semien still provided value during his first season in Arlington, even if it felt like underwhelming production after he signed a megadeal with the team in free agency. But the version of Semien that existed in 2019 and 2021 was the one who landed a seven-year, $175 million deal from the Rangers prior to the 2022 season. And that player seems to have re-emerged right on schedule in 2023.
Across the first 41 games of the season, Semien is slashing .297/.382/.479 with seven home runs, 34 RBIs, an .861 OPS, and 2.1 fWAR. Only the aforementioned Franco has a higher WAR among players in the Junior Circuit.
What's more, while Semien has seen some time at his "natural" position of shortstop in the absence of Corey Seager, he continues to shine defensively at second base. Among qualified second basemen, Semien is second in defensive runs saved (seven) and tied for first in outs above average (four).
As Elijah Evans noted on Just Baseball last month, the Rangers have overcome an extended absence from Corey Seager, in part because the trio of Jonah Heim, Ezequiel Durán and Adolis García are putting up All-Star caliber production.
However, it is Semien who is on course for another top-three AL MVP finish in 2023. If he continues on his current path, the Rangers might return to the playoffs for the first time in seven seasons.