Analysis
Brayan Bello Looks Like a Building Block in the Red Sox Rotation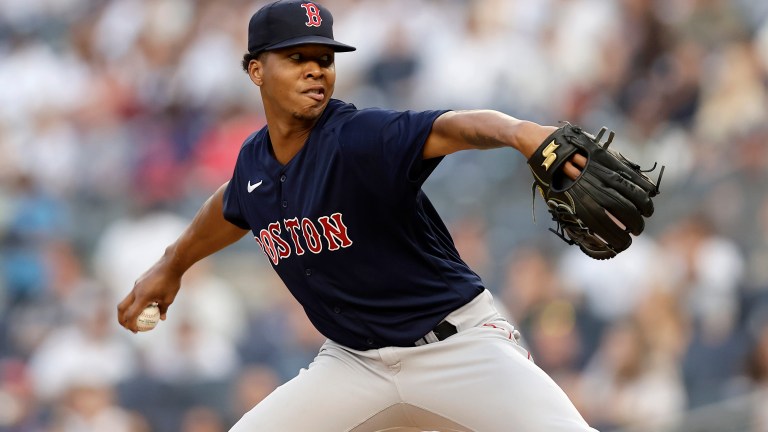 The Red Sox season hasn't been going the way they hoped. A mixture of highs and lows has resulted in them straddling a .500 record for the past few weeks. But 24-year-old Brayan Bello has been a bright spot for the team and could become an integral part of the rotation in the future.
Bello first debuted with the Sox last season. He struggled in his first major league stint, posting a 4.71 ERA over 13 outings. He struggled again to start this season. A 6.57 ERA in his first three starts raised questions about his ability to succeed at the major league level.
However, Bello has a 2.93 ERA since May, which ranks in the top 20 of qualified pitchers during that time. On Sunday, Bello had his best outing to date against the rival Yankees. The seven-inning, two-run outing resulted in a Red Sox win and highlighted the incredible poise the young pitcher has on the mound.
"Somebody his age could have very easily gotten distracted," Kike Hernández told reporters after Sunday's game, referencing a bad bounce that lead to the Yankees scoring two runs. "But he didn't lose focus…he just kept pitching."
With Chris Sale moving onto the 60-day IL, the Red Sox are in need of a shut-down pitcher. Bello may be ready to step into that role.
In his last eight starts, Bello has pitched at least five innings, and in seven of those starts, allowed two or fewer runs. During that stretch, His ERA is 2.80 with 41 strikeouts. He also hasn't allowed a home run in his last three outings.
Bello has four pitches in his arsenal, a two-seamer, four-seamer, changeup and slider. The changeup is by far his most effective pitch. It has a whiff rate of 41 percent, a put-away rate of 24 percent and opponents bat only .212 against it. In comparison to his other pitches, where his whiff rate ranges from 15-23 percent and his put-away rate is under 20 percent.
While Bello hasn't been giving up many runs, he does struggle with control. His pitch count can rise very quickly and he faces a lot of 3-2 counts. However, his walk rate has improved from the 20th percentile last season to the 64th percentile this season.
Bello also struggles the third time through the lineup. In innings four through six his ERA rises from 3.03 to 5.23. He faces issues in the fifth inning specifically, where opponents bat .389 against him.
These troubles mostly boil down to age and a need for a better pitch mix the third time through. As he continues to gain experience these problems should resolve themselves.
"This year, it's the same story as last year. Every time he takes the mound, it seems like he gets better," Hernández said of his teammate. "I think he's very mature, beyond his [years]."
With the Red Sox on-track for their second-straight last place finish in the AL East, the emergence of a talented, young starter is a source of optimism. Bello could become a real fixture of this team in the coming years, which would be huge for a team that's had a revolving door of a starting rotation the past few seasons.
At only 24, Bello has a lot of growing to do in the majors. But his performance so far this season is a great starting point, and he's a guy the Red Sox could really build around in the future.