Analysis
Brayan Bello Is the Top Arm the Red Sox Have Been Missing
The Boston Red Sox, who have struggled developing pitching over the last few years, now seem to have mainstay with the emergence of Brayan Bello.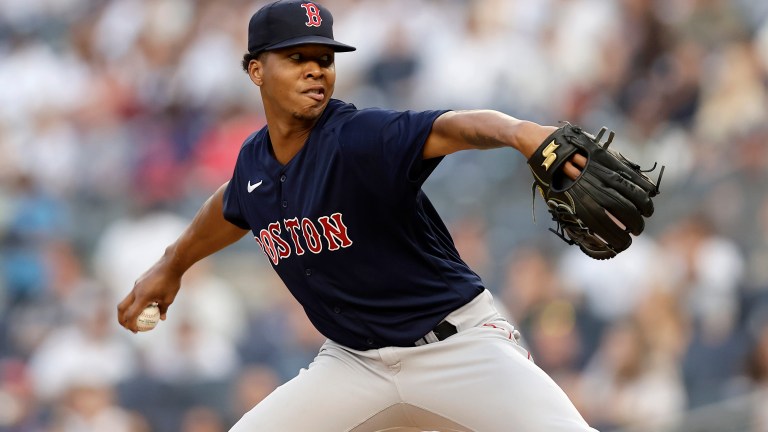 Pitching has been one of the biggest obstacles the Red Sox have faced this season. In addition to numerous injuries, the pitching staff as a whole just doesn't seem to have it, which has been a problem for years now in Boston. Except in the case of Brayan Bello.
The 24-year-old, right-hander is in his second year with the Sox and has already shown tremendous improvements from his rookie season. In 11 starts last season, Bello finished 2-8 with a 4.71 ERA. In 24 starts this season, he's 16-8 with a 3.61 ERA.
Bello leads Boston's starters in wins and innings pitched (137). One of the staff's biggest issues has been getting deep into games. Bello has gone at least six innings in 15 of his starts.
Last season, it was evident Brayan Bello had the makings of a quality MLB pitcher, but he struggled with his command and his demeanor on the mound. He's shown huge growth in both of those areas this season.
In his start on Monday, he allowed three runs in the first inning, something that likely would have made him fall apart in 2022. This time, he kept his composure. He managed to pitch through the sixth inning, striking out seven to protect a one-run lead.
In terms of his command, his strike percentage has stayed roughly the same, increasing from 62% to 64%. But his strikeout-to-walk ratio has improved from 55:27 last season to 113:38 this season. On top of that, batters are just .172 with runners in scoring position against Bello.
It seems Bello has really settled down and is growing into the ace pitcher the Red Sox desperately need. He gained the command to compliment his arm strength, and he's not allowing himself to get too rattled by his mistakes.
The growth he's had in just one year has been really impressive. But, with only two seasons under his belt, it might be wise of the Red Sox to seek out a No. 1 starter in the offseason and allow Bello one more year to really settle in. But, regardless, this season has been good sign of what is to come from Bello.