Analysis
Boston Red Sox Offseason Outlook
As they head into this offseason, there are many questions surrounding the once playoff-hopeful Boston Red Sox.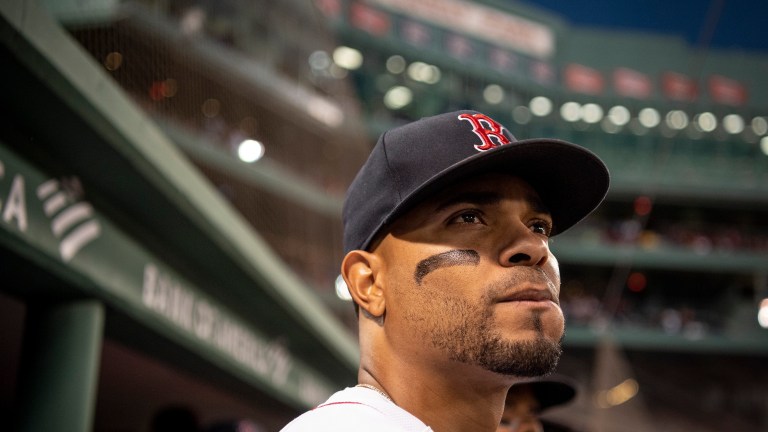 If you were to ask Red Sox fans, heading into the 2022 season, where they would be at the end of the season, I can guarantee they were as hopeful as ever. Yet, they are entering the offseason after a disappointing 78-84 record and in last place in the AL (B)East. I also don't believe that Alex Cora's "best worst place team in baseball" comment will bode well with the Boston faithful.
The 2022 offseason was interesting for Boston. Before the start of the lockout, they shipped Hunter Renfroe to the Brewers for Jackie Bradley Jr. A little after, they saw Eduardo Rodriguez sign his five-year, $77 million contract with the Detroit Tigers. Chaim Bloom, however, did make a splash with his last-second signing of Trevor Story right before the start of Spring Training.
While Bloom will have to make a few moves to get this team back on track, the biggest question is what will they do with soon-to-be free agent Xander Bogaerts?
What Will Xander Do?
Xander Bogaerts finds himself in an advantageous position going into the offseason. After producing a .307/.377/.456 slash line, with a 6.1 fWAR, he is likely to opt out of the final three years of his current contract, and test the waters in free agency where he will have many teams looking to sign him.
While all reports indicate that the Red Sox do want him back, they made sure to have an insurance plan a year in advance with the signing of Story last offseason. Chaim Bloom was quoted saying that he wanted to get a deal done before Bogaerts has a chance to opt-out, following the conclusion of the World Series.
Let's say that Xander does, in fact, move on from Boston. Does that guarantee that Story will be the starting shortstop for the Red Sox next season? Probably not.
Since 2021, Story has dealt with elbow injuries that have a lot of baseball minds wondering whether he will be able to continue playing short long-term. Where does that leave Boston?
They invested heavily in Marcelo Mayer in the 2021 draft, selecting him fourth overall, but he is not going to be ready to debut by then. They currently do not have anyone other than Story with a lot of experience at the position.
Should they want to look outside of the organization, would a reunion with Jose Iglesias as a one-year stopgap suffice?
At the end of the day, Trevor Story will most likely be the Opening Day shortstop should Bogaerts move on.
The Rest of the Offense
Even after ending the season in last place, not everything is doom and gloom.
The long-anticipated arrival of Triston Casas got a lot of Red Sox fans excited for the future. The numbers might not look great, but Casas was able to make great strides as the season progressed and looks to be their first baseman for the foreseeable future. Not to mention the All-Star playing across the diamond from him in Rafael Devers.
Speaking of Devers, he is going to be entering the 2023 season under his final year of team control in Boston. While there have been many rumors of contract extension discussions between the two sides, nothing has come from it.
Locking up Devers should be the 1B to the 1A of signing Bogaerts to his extension. If you're looking for a comparison to what Devers should be able to get, look no further than the recent Austin Riley extension in Atlanta.
The Red Sox might also be looking for a new DH with J.D. Martinez now entering free agency after his five-year contract expired. They do have the option of offering him the qualifying offer, worth about $19 million, should they decide to bring him back for one more season.
However, there were a lot of rumors around the trade deadline of Martinez being moved so it doesn't seem as if the Red Sox front office is looking to make him a priority. J.D. should have a decent amount of suitors, especially now with the universal DH.
Boston could also be looking to add a starting catcher, and possibly another starting outfielder, before the start of 2023. They moved free agent-to-be Christian Vasquez at the deadline and, other than Verdugo and Kike, there is still a need for another stable outfielder on this roster.
Sound the Alarms on the Mound
Boston is about to lose their two top starting pitchers from 2022 in free agency. Nathan Eovaldi just completed the final year of his extension signed in 2019 and Michael Wacha was only brought in on a one-year deal this past off-season. With Chris Sale's durability issues, the starting rotation needs to be completely revamped heading into next season.
Are they ready to convert Garrett Whitlock into a full-time starter?
Is Tanner Houck finally going to be given his chance to stick in the rotation?
Did Brayan Bello show enough during his time in the majors to hold down a spot?
These are the biggest question marks coming in. Based on Chaim Bloom's approach to building rosters with value, rather than handing out big contracts, Story excluded, it is tough to see a situation where the Red Sox open up their wallets to spend big time money on a starter.
Especially when they look to allocate available funds to locking up the left side of the infield.
Now the bullpen.
The Boston 'pen ranked fifth-worst in baseball with a 4.59 ERA, 268 walks, and ninth in team WHIP with a 1.36. This is a part of the team that needs to be completely revamped.
Matt Barnes was the presumed closer up until they moved Houck, and later Whitlock, into the bullpen. John Schreiber ended up being a reliable option for them down the stretch, but he isn't someone that a playoff-hopeful team should look to depend on.
They signed Jake Diekman last offseason but ended up shipping him off to the White Sox at the deadline after he wasn't producing for them either.
For a team that has so many question marks in their rotation, a weak bullpen is not ideal. Especially in a day in age where shortening the game with a strong back-end is all the craze. Bringing back Eovaldi, on a team-friendly deal, looks to be the "best" they can do for the rotation unless they surprise everyone by spending money.
If you are looking for a good option currently outside of the organization, look no further than someone like Noah Syndergaard, who could take another short-term deal to try and recoup some of his value. They could also try and bring back a familiar face in Martin Perez.
At the end of the day, none of these signings would put them over the top in a division that featured three playoff teams this season.
As for a reliable back-end of the bullpen option, would Taylor Rogers be out of their price range after a bit of an inconsistent season? Either way, much needs to be done in this spot.
2023 Outlook
Next season looks to be an uphill battle for the Red Sox. Not only because of all the holes that need to be addressed but because of how tough this division looks to be for a while.
The Yankees are always going to be competing. Toronto's core is so young that they will be right there battling it out for the top spot, while they Rays are going to Ray their way into contention. Now even Baltimore is taking steps towards completing their rebuild with so many young stars coming to the surface.
Next season might be another lost one for the Red Sox. Losing Bogaerts would just be the beginning. If they are also unable to sign Devers to a long-term extension, 2023 might just be the start of a long road ahead of the 2018 World Series Champions.