Analysis
Atlanta Braves Trade for Angels Closer Raisel Iglesias
The final significant trade of the 2022 deadline sent the Angels closer Raisel Iglesias to the Atlanta Braves.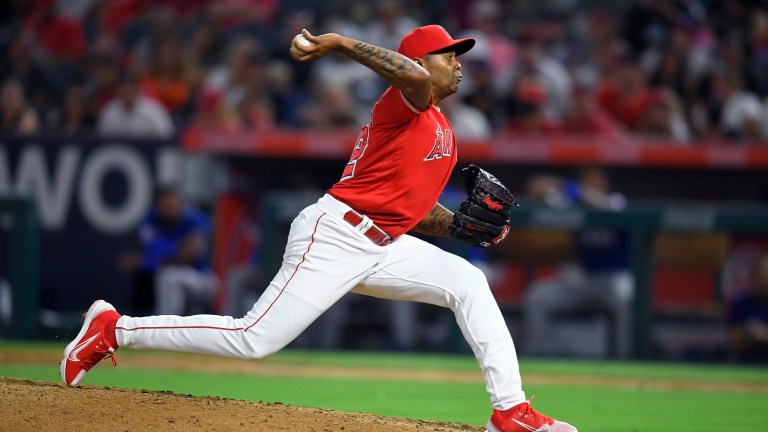 The last big move of the trade deadline comes from no other team than the biggest winners from last year's deadline, the Atlanta Braves.
At the buzzer, the Braves added a great arm to slot into the back-end of their bullpen, acquiring the Angels closer Raisel Iglesias for Tucker Davidson and Jesse Chavez.
Iglesias is owed $10 million this season and is still owed $16 million a year for each of the next three seasons. Taking on all that money is a big relief for the Angels, who just signed Iglesias to a four-year, $58 million deal this offseason.
The 32-year-old is pitching to a 4.04 ERA this season with 48 strikeouts in 35 2/3 innings pitched. He has 16 saves this year and led the AL in saves in 2021 with 59.
In return for Iglesias, the Angels get big salary relief and also acquire a MLB-ready starter in Tucker Davidson. The 26-year-old struggled in 15 1/3 innings this year (6.46 ERA), but pitched to a 3.60 ERA in four starts last year.
He has a 4.59 ERA in 15 Triple-A starts this season, which isn't great, but the rebuilding Angels can give him some run in the rotation to see if they have anything in the right-hander.
Lastly, Jesse Chavez goes back to the Angels, giving them a reliever to slot right into their bullpen, who could have been a roster casualty for the Braves anyway. Chavez had a 2.11 ERA for the Braves this season, but is not nearly as electric as Iglesias.