Analysis
Fantasy Baseball: Waiver Wire Trevor Larnach is Breaking Out in Minnesota
The top players on the waiver wire that fantasy owners should be targeting this week.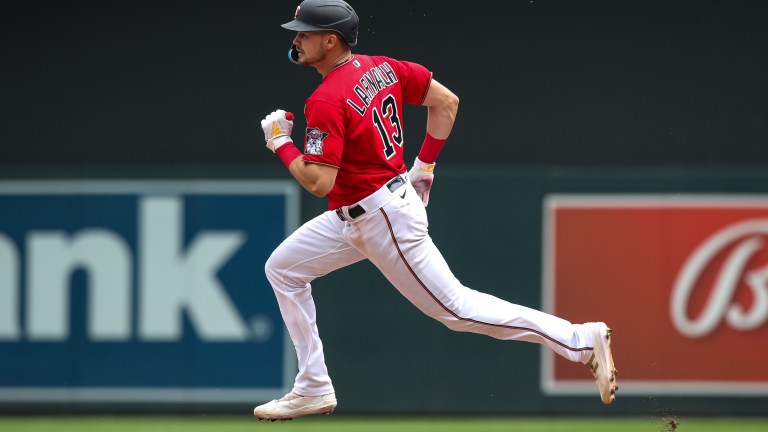 As the calendar turns to June, we now have seven weeks of sample size and have entered "make or break" time for slumping players. If you have given up on a couple of draft picks and need to fill a hole, we have you covered.
To start, I wanted to see who might be out there for deeper leagues. The first set of players are ten percent owned or less.
Trevor Larnach (3.4% ESPN)
How many 154 wRC+ batters are owned in less than 5% of leagues?
The 25 year-old is slashing .300/.375/.511 with three home runs in just over 100 plate appearances. Walking at 11.5% clip and striking out under 30% of the time.
If you are worried about the platoon splits, I have good news. Larnach (23 at-bats) is slashing .391/.482/.565 against left-handed pitchers. Sure, the sample size is tiny but he's not giving the Twins any reason to sit him.
I know we all love bubbles. Particularly red ones.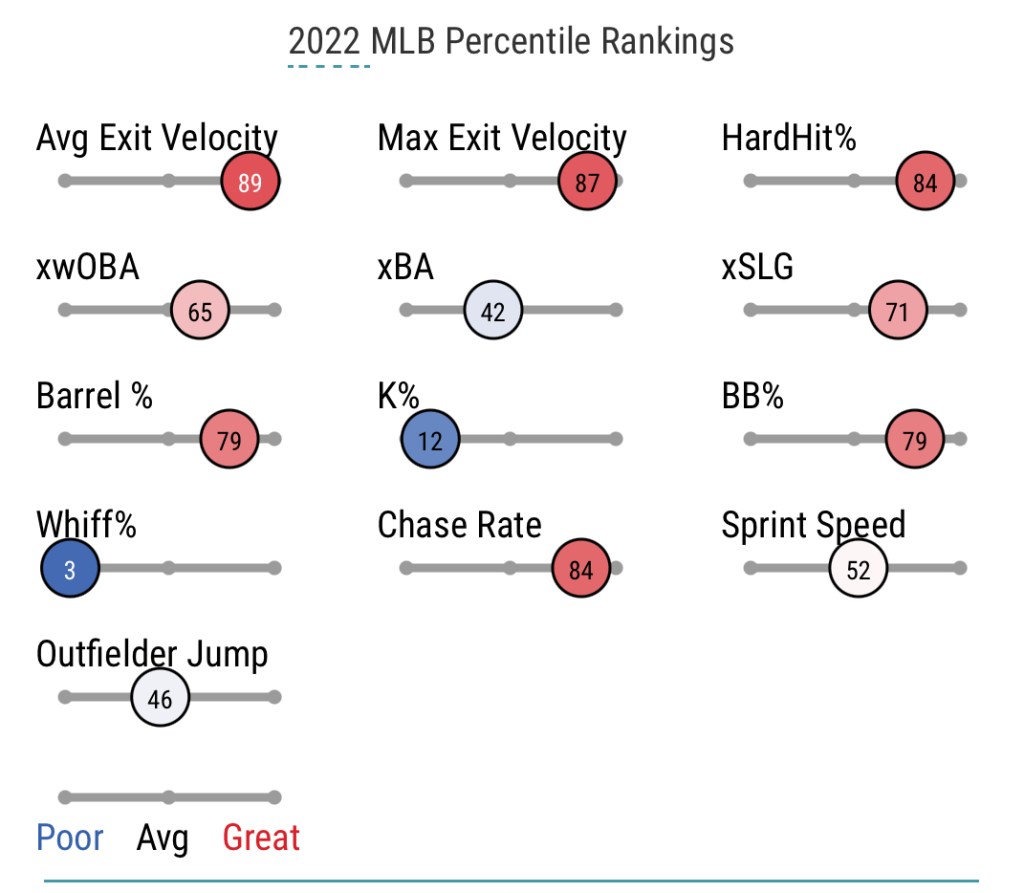 Christopher Morel (8.7% ESPN)
Morel has been one of my favorite rookies to watch. Yes, it's only been about 50 at-bats but I have bought in. Slashing .286/.386/.469 with two home runs and five steals in only 13 games. The Cubs are going to play Morel everyday and see just how bright he can shine.
Not only is he hitting well AND stealing bases, he is batting leadoff, meaning he will get the most at-bats leading to more opportunities for you to capitalize. Morel is only listed as an outfielder right now, but with games logged at second, third, and short he could soon gain eligibility making him the perfect swiss army knife for your lineup.
Ryan Feltner (0.6% ESPN)
Starters get scooped up so quickly in deep leagues I wanted to pick one that is almost definitely available. Rockies rookie Ryan Feltner has a total of three starts under his belt and could pay off if you scoop him up now. Over 10 K/9 with a 52% ground ball rate will help calm your Coors Field nerves. Although, we are talking about 17 total innings here.
Each start Feltner has looked better and better. He will at least help you in the strike out catergy, where he has at least six in each outing. In 2021, Feltner pitched in four different levels of the organization including a game for the Rockies. This is a player the organization is very high on and at less than 1% owned I would roll the dice.
Evan Longoria (5.3% ESPN)
Longoria put up a 123 wRC+ in 2021, which he was limited to 291 at-bats due to injury. Another injury led to a delayed 2022 start, but the power is still there. Through 16 games, Longoria has five home runs, all coming in his past five games.
Longoria might be a temporary fix for you especially if Kris Bryant or another injury left a hole at third. He could also hit enough to either be an attractive trade chip or a fixture in your lineup.
Daniel Hudson (3.6% ESPN)
Picking up Hudson is a move you will only make if you are in desperate need of saves. The spin is, he's not even the closer. So why pick him up?
Hudson has picked up three saves so far this season, including two in the second part of May. He seems to be the option when Craig Kimbrel cannot go. Well, Kimbrel is struggling. If Kimbrel continues to look closer to the White Sox version and not the Cubs, Hudson could rack up a few more saves.
Now that we have the deeper leagues out of the way, let's talk about some of the names who can help your 10-12 person leagues.
Kole Calhoun (23.6% ESPN)
Kole Calhoun flew under the radar when Texas added him during the spending spree and so far he's looked like a great pick up. Calhoun is slashing .273/.323/.476 with a 132 wRC+ and seven home runs. In May, his line is .341/.398/.659 with all of his home runs. Absolutely on fire.
Calhoun ranks in the 90th percentile in average exit velocity and barrel percentage. The 34-year-old is crushing the ball and should get everyday at-bats going forward. You need to pick him up and ride it until the wheels fall off.
Christian Vazquez (45.4% ESPN)
Each league always seems to have a team with a drastically underperforming catcher. Time to fix that. Vazquez had a terrible April and has made up for it in May slashing .356/.413/.507. The Boston offense has caught fire, giving him more RBI opportunities.
If you drafted Yasmani Grandal and have given up on him, insert Vazquez. You might be riding the hot hand at catcher the rest of the year, but Vazquez at least has the ability to stabilize your roster movement for awhile.
Keegan Thompson (37.7%)
Thompson has been magnificent for Chicago, no matter what role he's asked to fill. Long arm out of the bullpen or starter, Thompson has impressed. A 1.58 ERA and 1.03 WHIP through 40 innings makes Thompson a priority add.
The fantasy value is with Thompson as a starter. Will he be used that way for the rest of the season is the question. Even if you pick him up and he is used out of the pen, you usually get three-plus innings adding to your stats.
Aaron Ashby (21.2% ESPN)
With Freddy Peralta and Brandon Woodruff struggling with injuries, Ashby took over a rotation spot. Ashby flashed at times as a rookie in 2021, and has a huge opportunity in 2022. Through 40 innings his ERA sits at 2.70 and ground ball rate at 65.3%. He does not give up many home runs and can limit damage.
Each fantasy team always needs more starters. Ashby might not put up ace-like numbers, but he will not surrender many home runs, keeping you away from the seven-run type outings. Playing for the Brewers, he should get you plenty of wins as well.