Analysis
Fantasy Baseball: I Drafted Cody Bellinger and I Hate My Life
The former MVP has become one of MLB's most puzzling players, as he is far removed from the height of his powers as a baseball player.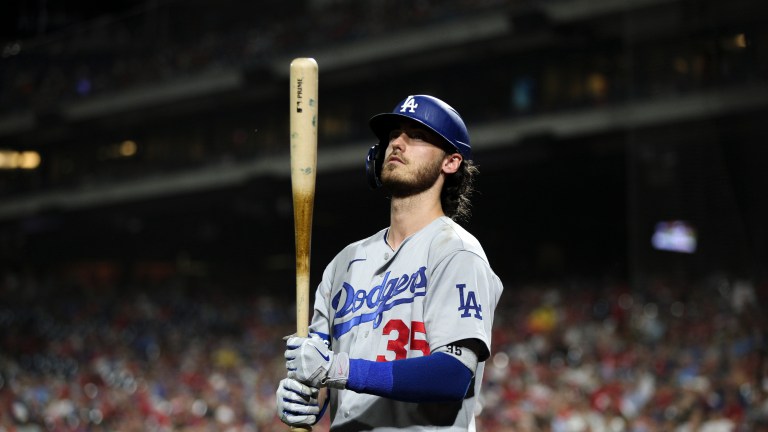 I wake up every morning ashamed of the two faces I see. The first is my own — bedraggled and evoking the despair of a man whose heart was literally snatched from his body — staring into the bathroom mirror as I sluggishly brush my teeth. And the second face is one that appears after my degenerate self opens up the ESPN fantasy app. I check my team, set the lineup, and am once again greeted by this annoyingly deadpanned face of Dodgers outfielder Cody Bellinger.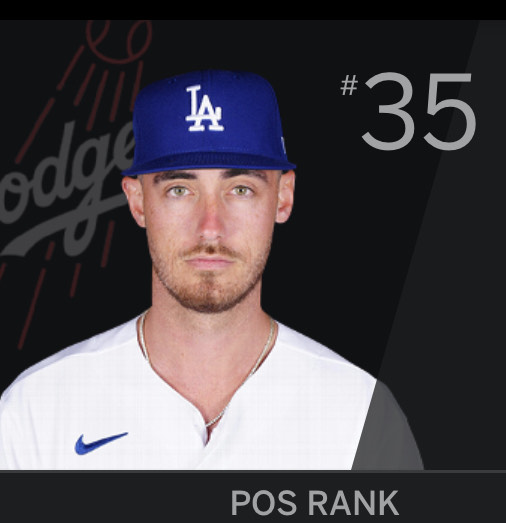 He looks like someone that's annoyed that I dared to ask for some extra ketchup on my hot dog from the local pool's snack bar. It's a man I can't escape from no matter how hard I try, how far I run, or how quickly I close the app. He's always there, haunting me for a myriad of reasons that are a staunch reminder of how maddening fantasy sports can be.
For one thing, the auspicious start to Cody Bellinger's career has made his current standing one of the most bizarre in all of baseball. A Rookie of the Year winner and MVP-contender in 2017 (.267/.352/.581 with 39 homers), a — by mortal standards — "sophomore slump" in 2018 (.260/.343/.470 with 25 homers), and a dynamite 2019 season (.305/.406/.629 with 47 homers) that netted him an MVP award has metamorphosized into a rotten corn cob. Bellinger's fall-off has been the stuff of legend that Carl Crawford would be proud of.
Since the 2020 season, Cody Bellinger has the eighth-lowest WAR (1.6) and the second-worst batting average (.199) among ALL outfielders with at least 850 plate appearances. He's been in the same tier as the notoriously anemic Jackie Bradley Jr. when it comes to swinging the bat. Part of this has been injuries, but a sky-rocketing strikeout rate and inability to make consistent contact haven't helped either.
A top-10 pick in most leagues in 2020, and a top-25 pick in 2021, Bellinger has been a monumental bust for fantasy and real-life baseball fans everywhere. There's probably some poor soul that invested heavily in him for a keeper league after his 2019 season. Nowadays, Bellinger's most notable accomplishment has been his stoner meme.
And with all that, what did my peanut-sized brain decide to do?
Much to the delight of the Just Baseball staff, accompanied by some maniacal laughter from co-founder Aram Leighton, I took Cody at the last second.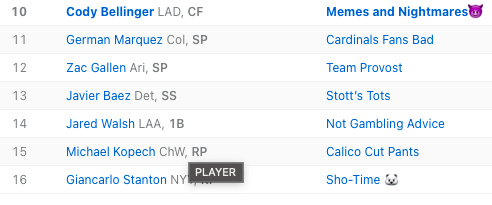 Imagine having two eyeballs, claiming to be a baseball fan, and drafting Cody Bellinger over Giancarlo Stanton. It's haunted me for three months. Why did I do it? As a Padres fan, the last thing I want to do is draft Dodgers to my team. I was already pushed into taking Trea Turner by analytics guru Colby Olson, so why do such a thing again? It's a violation of one of the five golden rules of fantasy sports, which are:
Giving up after one (1) week is Wack.
Come up with a team name; anyone who sticks with the default is a narc.
Conspiring with another team by sending them your best players or throwing games and splitting the prize.
Saying "bro, why do you care so much?" as your defense for being terrible.
If you're stuck, don't draft the player from the team you hate.
That's the worst part. Somehow, someway, drafting Michael Conforto is not the most shameful action I took on draft night.
But with all of that being said, is this level of despair actually justified?
In terms of fantasy, Bellinger hasn't been a total disaster thus far. His .208 batting average stings pretty hard, but his power and speed stats have salvaged his value quite a bit. Here is the list of players with at least 11 homers and 9 stolen bases in 2022 so far:
| | | | |
| --- | --- | --- | --- |
| Bryce Harper | .318 AVG | 15 HR | 9 SB |
| Trea Turner | .311 AVG | 11 HR | 16 SB |
| Dansby Swanson | .304 AVG | 14 HR | 12 SB |
| José Ramirez | .289 AVG | 16 HR | 12 SB |
| Julio Rodriguez | .275 AVG | 15 HR | 20 SB |
| Kyle Tucker | .259 AVG | 16 HR | 14 SB |
| Jazz Chisholm Jr. | .254 AVG | 14 HR | 12 SB |
| Adolis Garcia | .250 AVG | 15 HR | 12 SB |
| Francisco Lindor | .248 AVG | 13 HR | 9 SB |
| Bobby Witt Jr. | .233 AVG | 11 HR | 12 SB |
| Trevor Story | .225 AVG | 13 HR | 10 SB |
| Cody Bellinger | .208 AVG | 11 HR | 9 SB |
Tables are fun.
That's a pretty strong group! Based on where you drafted him (likely after the 8th or 9th rounds), Cody Bellinger's power and speed combo has produced a fair bit of value amongst fantasy outfielders. The speed isn't out of nowhere, either, stealing at least 10 bags from 2017-2019. And during those seasons, he didn't just steal a ton of bases out of the gate and stop running in the second half (e.g. Tommy Pham: 12 SBs in the first half, just two in the second).
Now back fully healthy, it's possible that Bellinger could be a legitimate 25-20 stolen base candidate in a stacked Dodgers offense, assuming we aren't in the darkest timeline where he's traded in a package deal for Juan Soto. He's a tad reminiscent of Ian Desmond who, before you laugh, was once one of the most highly-regarded players in fantasy. Yes, Desmond succeeded in part due to the extremely shallow shortstop position at the time, but Bellinger's skills are difficult to find among the crop of outfielders out there right now.
But with the devil's advocate bit out of the way, we storm back into the dark oblivion. Bellinger has some major red flags that portend of potential disaster ahead, and the low batting average is the prime suspect. Unlike, say, Christian Walker, this low batting average isn't the result of poor luck. Bellinger struggles to make contact, and with his ballooning strikeout rate (29.6%) it's unlikely that'll change.
He whiffs at pitches far too much, especially up in the zone, and his low walk rate (7.5%) suggests that his opportunities to score runs might not be in the cards despite the Dodgers lineup. It's been more than a large enough sample size to judge that Bellinger's tendencies aren't just the result of an off-year, but that this might simply be who he is. He's a genuine anomaly in today's game. Owning him in fantasy might be more frustrating than he's worth, so packaging him in a deal with a team desperate for steals might be the way to go.
But if you're like me — a lonely, feckless shell of a man — with a strong tendency toward masochism, Cody Bellinger is your guy. There's perhaps no player in the game with as wide a range of outcomes as him, and is that not the perfect avatar for fantasy sports as a whole?
Cody Bellinger being on my fantasy team makes me hate my life and I wouldn't have it any other way.