Analysis
Top Five Landing Spots for Cody Bellinger
Cody Bellinger is having his best season in years, and the Cubs should get a nice return if they shop him at the deadline.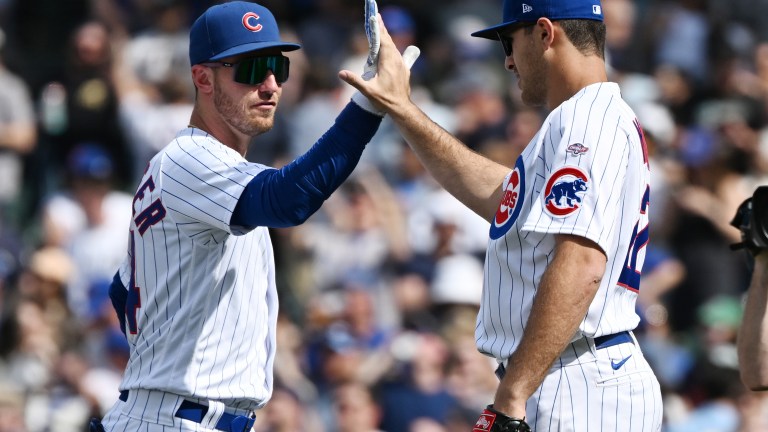 Cody Bellinger has been one of the most pleasant surprises in baseball this year. After three consecutive disappointing seasons, the former NL MVP has bounced back. He's batting .314 with 14 home runs and a 140 wRC+ to go along with 12 stolen bases and solid defense in center field.
The Chicago Cubs and president Jed Hoyer must be feeling pretty proud of themselves these days. After the L.A. Dodgers non-tendered Bellinger last winter, the Cubs took a flyer on the 28-year-old outfielder with a one-year, $17.5 million contract. It has turned out to be one of the smartest deals of the offseason.
Bellinger has been the best hitter in Chicago's lineup, and now they can flip him at the deadline for a nice package of prospects. He's only a rental, but he's also the best hitter (non-Ohtani disclaimer) on a thin trade market for offense. Demand will push up the price.
Hoyer will surely be fielding dozens of calls over the next few days, but these five teams are the best fits for Cody Bellinger.
New York Yankees
The Yankees need offense, and they need it badly. Thus far in 2023, Bellinger has been a more productive hitter than every Yankee not named Aaron Judge.
Jake Bauers and Billy McKinney have been solid in the outfield corners, but this team needs more than solid. Bellinger is also a good backup plan for the injury-prone Harrison Bader in center field.
Jeimer Candelario is probably a slightly better fit for New York, but GM Brian Cashman knows better than to put all his eggs in one basket.
Texas Rangers
The Rangers have the best offense in baseball, but they have room to improve at the bottom of the lineup. Travis Jankowski can't keep this up forever, and Robbie Grossman has already taken more at-bats than he should've. With Bellinger on board, no pitching staff will be safe from the Rangers' bats.
Another hitter won't be GM Chris Young's top priority at the deadline, but at the end of the day, he'll have to consider every possible avenue to improve this team.
Houston Astros
The Astros can't guarantee Bellinger everyday reps at one particular position, but they can find him playing time between left field, center field, and first base. This team hasn't been the offensive powerhouse we thought they'd be, and Bellinger could help them contend with the Rangers down the stretch.
GM Dana Brown has already expressed interest in adding a left-handed bat, and Bellinger is the best lefty on the market (again, not including Ohtani).
Minnesota Twins
The Twins have the best offense in the AL Central, but they lag behind the other AL postseason contenders. Bellinger is a significant upgrade over Michael A. Taylor in center field, and when/if Byron Buxton is healthy enough to return to center, he and Bellinger can split time between center and DH.
The Twins are reportedly willing to trade some outfielders, but that doesn't mean they wouldn't consider Bellinger. He's an upgrade over Max Kepler and Joey Gallo, and knowing the Twins front office, they might be trying to buy and sell at the same time. At the end of the day, this club wants to make the postseason, and Bellinger puts them in a better position to do so.
Milwaukee Brewers
The Brewers are hard to predict, but there's no denying this team needs more offense. They're a lot like the Twins of the National League; they're the favorites in their division, but they pale in comparison to the bigwigs in the East and West.
Bellinger could replace Joey Weimer in center field, and he could grab some games at first base and right field too.
Chicago might try to bump up the price for an intradivisional trade, but the Brewers should hold their ground. If the Cubs are trading Bellinger, they're essentially punting the 2023 season. Therefore, if anything, it's Milwaukee that should be hesitant to sacrifice too many prospects to a division rival.