Analysis
Canadian Prospect Owen Diodati Focused On College World Series
Speaking to Ontario's Owen Diodati, we discuss the Canadian Junior National program, college baseball, and goals for the 2023 season.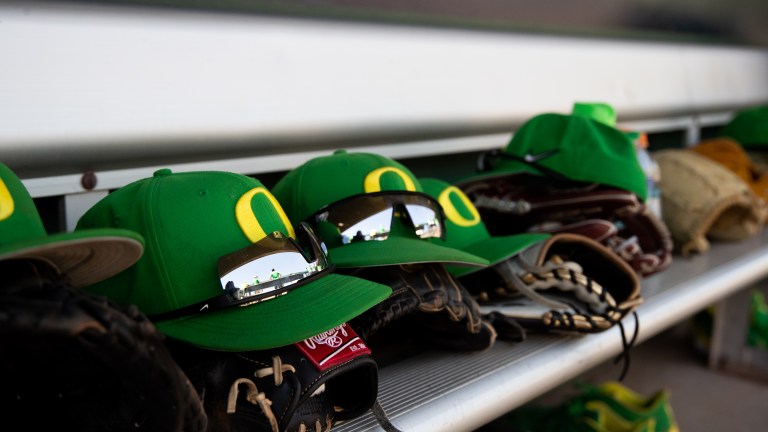 Not many Canadian baseball players can say they've heard their name called in the MLB Draft, but Niagara Falls, Ontario's Owen Diodati is one of the talented and lucky few.
As a high school junior, Diodati made the Canadian Junior National team and spent both 2018 and 2019 playing in different tournaments across the world such as the U-18 Pan Am Championships, the WSBC U-18 Baseball World Cup, and the Dominican Summer League.
"It was a dream come true playing for the Junior National Team," says Diodati. "Watching them play the Blue Jays when I was younger, it was a goal of mine to make the team and play in events across the World. I was fortunate enough to make the team and I owe a huge part of my early development to them."
As a high school senior, Diodati knew there was a chance he could be drafted by an MLB organization but also had a post-secondary commitment to the University of Alabama.
"Going into draft day, I knew there was a chance I could get some calls and after talking to my advisor, I was pretty set on going to school. In the third/fourth round range, we started talking to the Blue Jays and I had a specific number in mind, and they got close to that number, but at the end of the day, I decided to go to school and get a college education and continue to develop as a baseball player."
The Jays would select him in the 29th round of the 2019 MLB Draft, but Diodati would instead honor his commitment to Alabama.
Although the 2020 season was interrupted due to COVID-19, Diodati spent three seasons with the Crimson Tide, posting a .247/.351/.470 slash line with 25 home runs, 89 RBI, and 57 walks through 485 plate appearances. Defensively, he spent time in the corner outfield spots, while slotting in as the DH as well, committing one error through his three years in Tuscaloosa.
In 2019, the 6'3″ Canadian was selected as a Freshman All-American by Collegiate Baseball News and in 2022, Diodati was selected to the SEC Community Service Team and ranked third on the squad in terms of home runs.
Mixed in with his days at Alabama were two stints in the Cape Cod League with the Wareham Gateman in 2021 and 2022.
"The Cape Cod League was awesome, right up there behind my experiences with the Junior National team. To face some of the best college players across the country, it's exactly what you'd expect in terms of trying to improve different aspects of your game. I was able to work on my outfield game with Wareham and I made lots of friends and learned a lot those summers."
With the Gateman, Diodati authored a .839 OPS with 10 home runs and 35 RBI through 199 at-bats. Last year, he led the team with his 1.057 OPS and .557 SLG, while tying for the home run total with three knocks through 22 games.
On May 31st, after three seasons with the Crimson Tide, Diodati entered the transfer portal looking for a new opportunity. In late June, he had decided on a new program and committed to heading out west to the University of Oregon to join Mark Wasikowski and the Ducks.
"When I went into the portal, they (Oregon) blew me away through their recruiting process. They had a whole game plan in mind for me if I decided to go there. The coaching staff was unbelievable from a recruiting standpoint and the culture within the program has been outstanding since I arrived on campus. Everything I was told during the process has come true and there have been no surprises. This team has a chance to be really good this year."
Diodati Has Sights Set On College World Series
Oregon finished the 2022 season with a 36-25 record and also finished fourth in the Pac-12 Conference, advancing to the postseason as well as advancing to the Louisville Regional. At regionals, the Ducks beat Southeast Missouri State University but dropped games to Michigan and Louisville and were eliminated.
Heading into 2023, Oregon ranked at No. 5 in Baseball America's recruiting class charts and was ranked 19th by Collegiate Baseball from its preseason poll. Diodati only has one thing on his mind this season: the College World Series.
"Every year, I set personal goals for myself in terms of home runs or RBI but this year I am not as worried about those stats. Winning a Pac-12 Championship and going to the College World Series with the Ducks is what I have my sights set on. In 20 years, you won't care about how many homes runs you hit in your senior year but you will remember the championships. Winning those will trump any personal goals."
Overall, Owen Diodati is one name to watch on the Ducks this season as one of the top Canadian players in Division I baseball.